4 Top Performing Small-Caps For the Aggressive Investor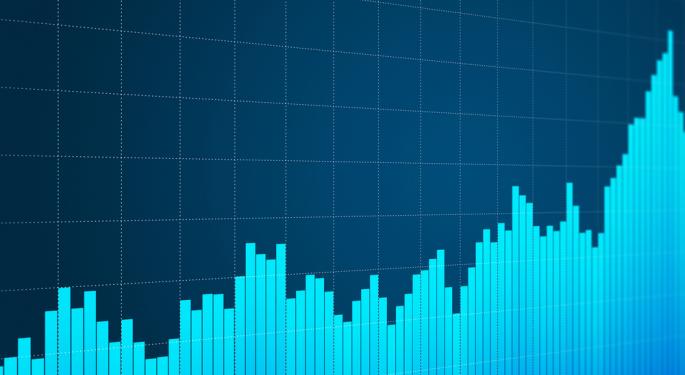 While technical analysis has a reputation as a controversial investing technique, it is a fact that many of the world's top traders have made fortunes using little else than a disciplined trend-following method. The old caveat that "past performance is not an indication of future returns" is an oft-repeated mantra on Wall Street, but studies have shown that trend-following can be a successful strategy.
For example, this white paper from Blackstar Funds shows that a strategy of buying all-time highs in individual stocks significantly outperformed the S&P 500 over the 17 year period between 1991 and 2008. It is important to note, however, that the system described in the paper incorporates a strict stop-loss discipline -- a critical component of any trend-following method.
The logic behind most trend-following systems, which are particularly popular in the commodity futures markets, is that there will be a lot of small losing trades and a relatively small number of huge winners. A successful strategy will more than make up for a low winning percentage by controlling losses and letting the winners run.
Below, Benzinga examines some of the huge winners in the small-cap market in 2012 which would have generated significant profits for trend-following traders. Each of these stocks has more than doubled year-to-date, and is up more than 20 percent in the last month alone.
Flagstar Bancorp (NYSE: FBC) - This Troy, Michigan-based savings and loan holding company, which operates principally through its subsidiary Flagstar Bank, has staged an aggressive breakout since rising above $10.00 back in September. The stock has now registered a gain of nearly 221 percent in 2012 and is sitting at new 52-week highs. On Thursday, shares closed the day at $16.20. In recent months, volume has picked up substantially and momentum continues to accelerate in the name.
Hovnanian Enterprises (NYSE: HOV) - This homebuilder has been riding a wave of strength throughout 2012 as the outlook for the housing market continues to improve. Year-to-date, HOV has now climbed better than 272 percent and the stock is sitting near new 52-week highs. In recent weeks, the move in Hovnanian has accelerated and shares have surged 45 percent in just the last month alone.
Nam Tai Electronics (NYSE: NTE) - Nam Tai is a an electronics manufacturer and design services provider based in China. In 2012, shares have climbed an impressive 169 percent and are now sitting at multi-year highs. The stock broke out of a trading range at the beginning of the week and has now added around 34 percent over the last month alone. On Thursday, shares closed at $14.27. The 52-week high in the name is $15.33 which was touched earlier in the week.
Overstock.com (NASDAQ: OSTK) - This stock was already trending up and hitting new 52-week highs prior to a bullish earnings report that sent shares soaring on October 25. The momentum unleashed in the wake of that earnings report continued for several days amid very heavy volume activity. This is usually a good sign. Subsequently, OSTK has been able to hold onto its gains and has risen almost 50 percent over the last month alone. Year-to-date, the shares have essentially doubled thus far.
Posted-In: Long Ideas Short Ideas Small Cap Analysis Technicals Trading Ideas Best of Benzinga
View Comments and Join the Discussion!