Transocean Dealt a Brazilian Blow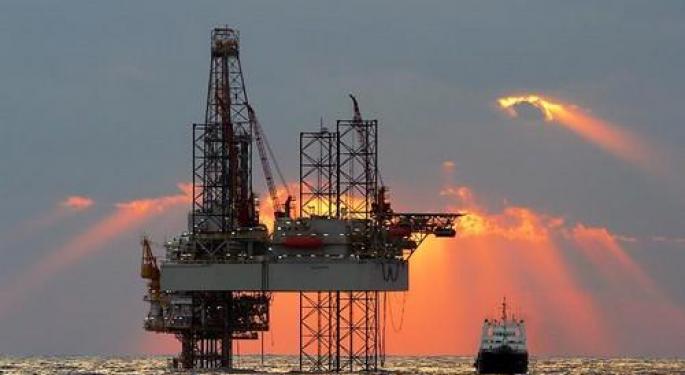 Shares of Transocean (NYSE: RIG), the second-largest provider of offshore contract drilling services by market value, are off 1.3 percent on heavy volume in afternoon trading after the company announced it was dealt another blow by Brazilian regulators.
Switzerland-based Transocean said in a statement that a "federal court in Rio de Janeiro served the company with a preliminary injunction requiring that it cease operations in Brazil within 30 calendar days from the date of service." The injunction stems from Transocean's alleged role in a spill at Brazil's Frade oilfield in 2011.
"The company is vigorously pursuing the overturn or suspension of the preliminary injunction, including through an appeal to the Superior Court of Justice. Absent relief from the courts, Transocean will be required to comply with the preliminary injunction," it said in the statement.
Brazilian prosecutors previously announced a $10.6 billion suit against Transocean and Chevron (NYSE: CVX) for the Frade incident. Those prosecutors also vowed to pursue criminal charges against some Chevron and Transocean staffers in Brazil.
As South America's second-largest oil producer behind OPEC member Venezuela and home to some of the largest new oil reserves in the world, Brazil is a market that many exploration and production firms and services providers such as Transocean need and want to be in. However, a political environment that some analysts rank among South America's worst is seen as a deterrent to foreign investment in Brazil's oil fields.
Today's news is particularly troublesome for Transocean, which still must deal with the legal overhang from the 2010 Gulf of Mexico oil spill. Transocean was the owner of the Deepwater Horizon rig. The numbers indicate Brazil is an important market for Transocean.
"Transocean currently has 10 rigs under contract for work in Brazil, with nine currently in country, and is evaluating rig contracts and collaborating with customers to determine appropriate actions with respect to operations. For the six months ended June 30, 2012, the company's operations in Brazil accounted for approximately 11 percent of consolidated operating revenues," the company said in the statement.
Transocean's overall fleet is comprised of just under 130 rigs. While the company promised to "vigorously" fight the injunction to have it overturned or suspended, it might need a quick legal miracle or be forced to obey the injunction.
Perhaps recognizing the implications for its own ability to work with foreign companies to pump more oil from Brazil's pre-salt fields, Petrobras (NYSE: PBR) has been trying to overturn the Brazilian ban on Transocean.
Brazil's state-run oil producer said it would have to stop work on some of its most promising fields if Transocean were expelled from the country, Reuters. Of the 10 Transocean rigs in Brazil, seven are contracted to Petrobras.
A prolonged absence in Brazil could have dire consequences to Transocean's top and bottom lines assuming it cannot find new locations for rigs that must leave the country. As one example, earlier this year Transocean received an extension on a contract for the GSF Development Driller rig. The new contracted raised the dayrate to $580,000 from $522,000. Some day rates for ultra-deepwater rigs are as high as $700,000.
Posted-In: Long Ideas News Short Ideas Commodities Legal Events Global Intraday Update Best of Benzinga
View Comments and Join the Discussion!