Dreadful ETF Performances Going Unnoticed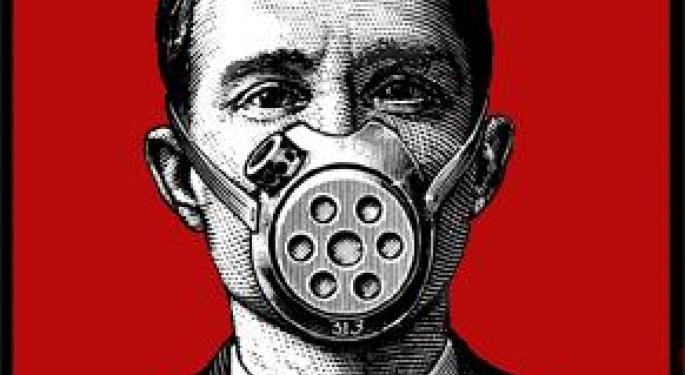 With broad market funds such as the SPDR S&P 500 (NYSE: SPY), the iShares MSCI Emerging Markets Index Fund (NYSE: EEM) and the PowerShares (NYSE: QQQ) sporting stellar year-to-date gains, it is clear 2012 has been kind to stocks, particularly U.S. equities.
Of course, more ETFs than just the aforementioned have gone along for the ride and with more than 1,400 exchange-traded products on the market today, some impressive gains have gone unnoticed.
That does not mean it is all good for all ETFs and ETNs. Even when stripping out leveraged products, which can skew performance data, there are a few funds that are enduring dreadful runs. Perhaps it is a good thing that many of these slides have gone unnoticed as well.
Guggenheim Shipping ETF (NYSE: SEA)
The Guggenheim Shipping ETF could be the most deceiving member of this list because the fund is up 9.6 year-to-date. Investors that dig a little deeper will find that almost of those gains were accrued in the first quarter. In the past six months, SEA has plunged 15.6 percent.
SEA's slide is not surprising. Waning emerging markets commodities demand has pressured the rates SEA's constituents can charge. The Baltic Dry Index, which measures daily charter rates, traded at 1,162 in early July but closed below 700 yesterday.
For now, SEA appears to have found a bottom at $15, but if that level is violated and the Baltic Dry Index continues to falter, things will get worse before they get better for this ETF.
Market Vectors China ETF (NYSE: PEK)
It is widely known that China ETFs have not impressed when compared to the broader emerging markets universe this year. In fact, many of the ETFs tracking Asia's largest economy have languished relative to nearly all of the other funds tracking emerging Asian economies.
The Market Vectors China ETF is one of the more egregious offenders. PEK, which is currently the only ETF to offer exposure to China's A-shares market, is in the red year-to-date. Over the past three months, the ETF is down almost nine percent while the iShares FTSE China 25 Index Fun (NYSE: FXI) is slightly positive. PEK's 90-day slide is also more than three times as bad as the Guggenheim China Small-Cap ETF's (NYSE: HAO).
IndexIQ Australia Small Cap ETF (NYSE: KROO)
Like SEA, the IndexIQ Australia Small Cap ETF is a performance deceiver because the fund is higher on a year-to-date basis. And as is the case with SEA, there is at least one good reason why KROO has faltered since the first quarter.
Australia is looking to implement punitive mining royatlies and taxes on companies operating. That is not a good plan at a time when miners are struggling with slack emerging markets demand and the European recession. It is also not a good thing for an ETF that has an almost 28 percent allocation to materials stocks as KROO does.
In the past six months KROO has dropped 12.1 percent, a performance that is far worse than the WisdomTree Australia Dividend ETF's (NYSE: AUSE) decline. KROO looks all the worse when noting the iShares MSCI Australia Index Fund (NYSE: EWA) is up 2.7 percent over the same time. To be fair, KROO is up 1.4 percent in the past month.
Teucrium Sugar Fund (NYSE: CANE)
Plenty of commodities have had their days in the sun this year. Gold ETFs have shined at various points during the year. The iShares Silver Trust (NYSE: SLV) is on fire right now. Labor strife recently lifted the the ETFS Physical Platinum Shares (NYSE: PPLT) while a severe Midwest drought boosted ignited amazing rallies in the Teucrium Corn Fund (NYSE: CORN) and the Teucrium Soybeans Fund (NYSE: SOYB), among others.
CANE has been left behind. Year-to-date, CANE has plunged 12.5 percent. The fund is also deep in the red over the past 30 days, three months and six months.
For more on ETFs, click here.
Posted-In: Long Ideas News Sector ETFs Short Ideas Specialty ETFs Emerging Market ETFs Futures Technicals Best of Benzinga
View Comments and Join the Discussion!