Four Companies That Could Buy Whiting Petroleum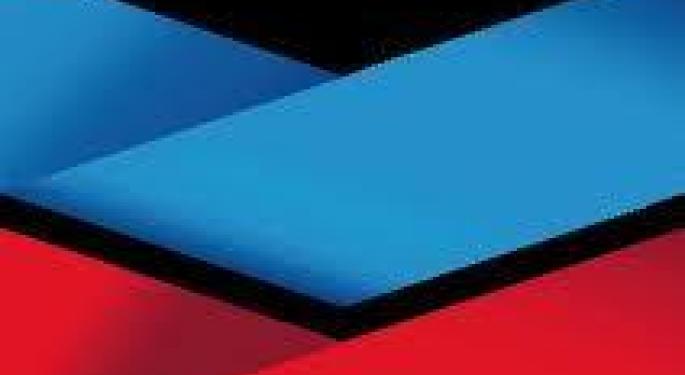 Shares of Whiting Petroleum (NYSE: WLL), the Colorado-based independent oil and natural gas producer, are higher by five percent today on volume that is more than double the daily average. Not all of the move is attributable to news of a third round of quantitative easing.
Earlier in Thursday's session, dealReporter said that Whiting had supposedly hired Bank of America. Those headlines predictably set off takeover speculation, driving shares higher in the process. Whiting would not comment on the report.
For now at least, there is no confirmation that Whiting is for sale. However, the company is no stranger to takeover chatter. Adding some wood to the fire is the action in Whiting options. Nearly 5,400 September $52.50 calls changed hands today, well above open interest of less than 1,900 contracts.
If Whiting does decide to sell itself -- still a big "if" -- the following firms could be potential suitors. In the essence of caution, please note these companies have not said they are interested in Whiting.
Chevron (NYSE: CVX) The second-largest U.S. oil company has been mentioned as a possible suitor for Chesapeake Energy (NYSE: CHK) and Hess (NYSE: HESS).
In the case of Hess, Chevron could be attracted to the company's massive Bakken Shale footprint. Whiting offers its own impressive Bakken presence. The company has over 700,000 Bakken acres and its market value is less than a third of Hess's. According to the company's web site, Whiting is the number two producer in the Bakken Shale.
Occidental Petroleum (NYSE: OXY) Like Chevron, Occidental Petroleum already has a Bakken presence, but that does not mean a move on Whiting is out of the realm of possibility. The company has boosted its Bakken acreage via acquisition in the past and given that Occidental only drills onshore, takeovers and asset purchases are logical avenues for the California-based company to pursue.
Occidental had $4.4 billion in cash and cash equivalents at the end of the second quarter. Obviously, that would not be enough to acquire Whiting, but Occidental's credit rating is deep in investment grade territory, so the company could issue debt at favorable rates to fund an acquisition.
Apache (NYSE: APA) Apache has a reputation as one of the more acquisitive companies in the oil business. However, Apache's acquisitive ways are proceeded by the firm's reputation for being able to extract more oil from fields and wells that other companies have given up on.
Whiting's production numbers are fine. Output was almost 81,000 barrels of oil equivalent per day in the second quarter and the company has increased production guidance multiple times this year. There are no guarantees Apache could improve upon Whiting's Bakken success, but the former's track record suggests it could do just that. With a market value nearly six times that of Whiting's, Apache could swallow the company whole and not even burp.
Royal Dutch Shell (NYSE: RDS-A) Royal Dutch Shell has two things that make it a possible suitor for Whiting: A penchant for North American shale acreage and cash. Shell, Europe's largest oil company, announced the purchase of some Permian Basin assets from Chesapeake on Wednesday, but the $1.9 billion Shell is doling out would not preclude the company from further deals.
The company had almost $17.3 billion in cash and cash equivalents at the end of the second quarter, a war chest that makes Whiting easily digested.
On the other hand, it pays to remember that Shell is often in the conversation about acquiring U.S. energy independents and those takeovers have not come to pass. Just look at Range Resources (NYSE: RRC), a company Shell has been mentioned as the primary suitor for for several years. Range is still an independent company.
Posted-In: Long Ideas M&A News Short Ideas Rumors Futures Commodities Intraday Update Best of Benzinga
View Comments and Join the Discussion!