Seagate Technologies and Other Alternatives to Apple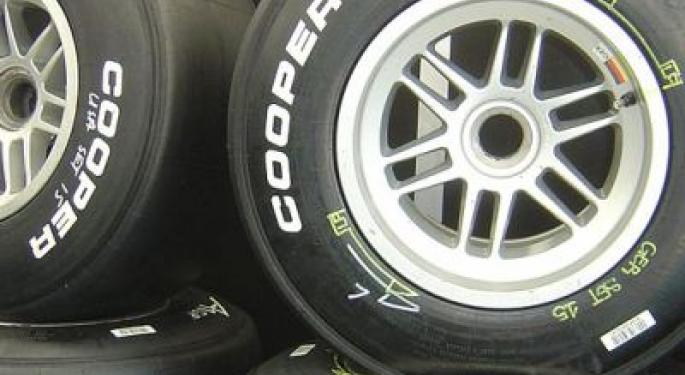 Apple (NASDAQ: AAPL) is widely expected to unveil its new iPhone 5 Wednesday in San Francisco. Rumored features include a thinner body, longer touch screen, better resolution, better camera, faster processor, longer battery life, 4G LTE support and a mobile payment component. Sales of the next-generation smartphone are expected to break records, with some wild estimates as high as 10 million units snapped up in the first few weeks. Some claims even have iPhone sales single-handedly propping up the slumping U.S. gross domestic product.
For the small investor or the bargain hunter, Apple's $660-plus per share stock price probably means getting in on the hype is out of the question. A quick look for alternatives with price-to-earnings (P/E) ratios, return on equity, earnings per share (EPS) growth forecasts and recent performance similar to or better than Apple reveals Cooper Tire & Rubber (NYSE: CTB), HollyFrontier (NYSE: HFC) and Seagate Technology (NASDAQ: STX). But unlike Apple, these three stocks also come with a dividend.
Cooper Tire & Rubber
The share price of this maker of replacement tires for domestic and international markets is about 36 percent higher than six months ago, and shares are trading near the 52-week high. This Findlay, Ohio-based manufacturer, which launched a mobile-optimized version of its website last month, has a market cap of about $1.4 billion. The P/E ratio is lower than the industry average, and the dividend yield is nearly two percent. The return on equity is a healthy 52.1 percent, and short interest is more than six percent of the float. Four of six analysts who follow the stock surveyed by Thomson Reuters recommend buying shares; none recommend selling. They seem to think the stock has some room to run, as their consensus price target is more than 15 percent higher than the current share price. But over the past six months, the stock has outperformed Apple and the broader markets.
HollyFrontier
This independent petroleum refiner is trading near a multiyear high, after the share price climbed about 28 percent in the past 90 days. The Dallas-based company has a market cap of more than $8 billion. Though its dividend seems small at 1.5%, the company also issues special dividends, including three so far this year. Its P/E ratio is less than the industry average and the operating margin is greater than the industry average. The return on equity is more than 47 percent, which is better than peers such as Valero Energy (NYSE: VLO) and Western Refining (NYSE: WNC). Short interest is less than three percent of the float. Eleven out of 19 analysts polled rate the stock a Buy or Strong Buy; none recommend selling shares. The consensus price target is about nine percent higher than the current share price. The stock has outperformed Valero and Apple over the past six months.
Seagate Technology
The share price has pulled back about 15 percent from a recent multiyear high, around the time this Irish data storage maker announced that it would buy the former Solyndra headquarters. But the stock is still up more than 84 percent year to date. Seagate sports a market cap near $12 billion, and it is headquartered in Dublin. Its dividend yield is more than four percent and the long-term EPS growth forecast is more than 25 percent. The operating margin is greater than the industry average. Short interest is less than seven percent of the float. However, the consensus price target is hardly any higher than the current share price, and only nine out of 34 analysts recommend buying shares. Because of the recent pullback, Seagate has underperformed Apple over the past six months, though it has outperformed competitors NetApp (NASDAQ: NTAP) and Western Digital (NASDAQ: WDC).
Of course, another way to the play the Apple hype without buying Apple shares is with exchange traded funds that have Apple as a prominent holding. Here are a few examples:
Posted-In: Apple cooper tire & rubber hollyfrontierLong Ideas Sector ETFs Short Ideas Trading Ideas ETFs Best of Benzinga
View Comments and Join the Discussion!