These 4 Companies Have Been Increasing Their Dividends for Decades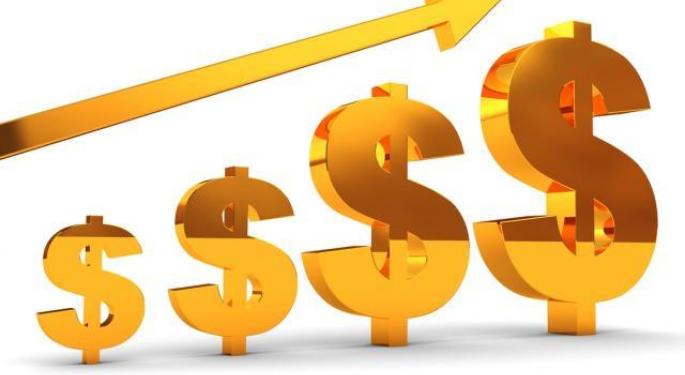 Investors know that dividends are an integral part of a portfolio's overall returns. They also know that 2012 is turning out to be a very good year in which to be an income investor. Even the tech sector is getting in on the dividend act.
"Moody's projects the tech sector will pay out $26 billion in dividends in 2012. That is an increase of 14.3% from 2011 and higher than the 10.9% average annual growth of the prior four years," according to Moody's Investors Service.
The rise in tech dividends not only reminds investors that until recently the sector was not the first destination for dividend seekers, but it also calls to light another important point. That being dividend growth.
Dividends alone are good, but rising dividends are even better. That is one reason why investors continue sticking by boring blue chips such as Procter & Gamble (NYSE: PG), which has a dividend increase streak approaching 60 years, and Johnson & Johnson (NYSE: JNJ), whose streak of dividend increases is approaching 50 years.
It can also be said that when it comes to impressive streaks of raised dividends, most investors know about Johnson & Johnson, P&G, Coca-Cola (NYSE: KO), AT&T (NYSE: T) and some familiar blue chips. That does not mean there are not plenty of less obscure stocks with lengthy track records of higher dividends. In fact, there are. Check out these five somewhat obscure names.
Cincinnati Financial (NASDAQ: CINF) There must be something in the water in Cincinnati. The Queen City is also home to P&G and that company's aforementioned stellar streak of dividend increases. Cincinnati Financial, a provider of property casualty insurance, is no slouch either when it comes to dividend increases. The $6.3 billion company has run of dividend raises that now tops five decades. Shares of Cincinnati Financial currently yield a solid 4.2 percent.
Vectren (NYSE: VVC) A sleepy Midwestern utility, Indiana-based Vectren does live it up to its sector's billing as a great destination for dividend investors. Vectren has paid dividends since 1946. Following a dividend increase announced in November 2011, Vectren's streak of dividend increases now rests at a tidy 52 years.
Diebold (NYSE: DBD) Ohio is an important state in presidential politics. It is also an important state to dividend payers. To this point, all of the stocks on this list are either based in the Buckeye State or do business there (Vectren). Like the other two stocks on this list, Diebold does not do anything sexy. The company is primarily known as a maker of ATM and voting machines.
What is alluring is a streak of dividend increases that rivals that of P&G's. Diebold's February payout boost means the company's streak is at 59 years. The stock currently yields 3.4 percent.
Cullen/Frost Bankers (NYSE: CFR) The Texas-based bank did something that few of its larger, more nationally focused rivals did during the financial crisis: Raise its dividend. In fact, Cullen/Frost raised its dividend in 2007, 2008 and 2009. The bank's payout has more than quadrupled since 1997 and the dividend increase streak dates back to 1995. This is a lower-risk, better dividend bet than large bank names such as Bank of America (NYSE: BAC) and Citigroup (NYSE: C).
Posted-In: Long Ideas News Short Ideas Dividends Dividends Pre-Market Outlook Markets Trading Ideas Best of Benzinga
View Comments and Join the Discussion!