A Look at Steven Mandel's Lone Pine Capital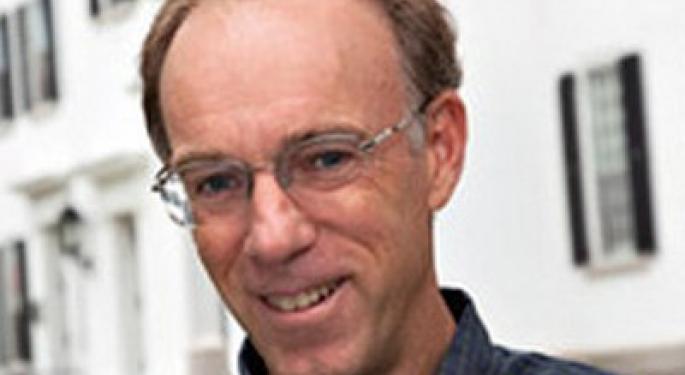 Lone Pine Capital is one of the largest equity-focused hedge funds in the United States and is based in Greenwich, Connecticut. The firm also has offices in London, Hong Kong, and New York. Lone Pine was founded by billionaire Stephen Mandel in 1997 and currently manages around $16.5 billion. Prior to hanging his own shingle, Mandel worked at the famed Tiger Management hedge fund founded by Julian Robertson. He graduated from Dartmouth College in 1978 and has an MBA from Harvard.
In addition to his time at Tiger Management, Mandel also worked at Goldman Sachs as a retail analyst. Lone Pine invests on a long/short equity basis across the globe. Given Mandel's background with Tiger Management, it is not surprising that he uses a bottom up, fundamental approach to stock picking. Given the fund's approach -- company focused as opposed to macro-driven -- Lone Pine's stock selections are a great resource that can help individual investors come up with new ideas.
Mandel has a superlative track record and is known as one of the top stock pickers in the world. Lone Pine also takes extremely large positions, which suggests that when it buys something, there is a lot of conviction behind the decision. Despite its large size, the fund is quite concentrated and was only holding 60 stocks at the end of the second-quarter. Below is a list of Lone Pine's top holdings and examination of what stocks the fund added to its portfolio in the second-quarter.
Forbes highlights Lone Pine's 5 top new positions here. They are eBay (NASDAQ: EBAY), News Corp. (NASDAQ: NWSA), Liberty Global (NASDAQ: LBTYA), DaVita (NYSE: DVA) and HCA Holdings (NYSE: HCA).
According to Forbes, Mandel purchased his EBAY stake at an average price of $40.00 in the second quarter. The position was valued at $584 million as of Lone Pine's last 13-F filing. This is an interesting stock pick in that EBAY is starting to look like a momentum name. It has been one of the top performing large-cap tech names in 2012, rising better than 55% this year on a wave of momentum. The catalyst at eBay continues to be the rapid growth of PayPal, which is emerging as a competitor to the major credit card companies.
This week, PayPal announced that it had inked a deal with Discover Financial Services (NYSE: DFS) which will allow PayPal customers to use their accounts at more than 7 million merchant locations that already accept Discover, beginning in 2013. This is obviously a huge step for PayPal, and by extension, eBay, as it allows the company to become a player in the vast brick and mortar payments market. Undoubtedly, Lone Pine did extensive research into the PayPal business, and concluded that it has a very bright future ahead of it.
Lone Pine also added DaVita to its portfolio in the second-quarter. This company runs a network of outpatient dialysis centers in the United States. It is not a terribly terribly large company, with a market cap just over $9 billion, but it has been a very solid performer. Over the last 10 years, the shares have risen almost 539%, including 35% over the last 52-weeks. Lone Pine's DaVita stake was valued at just under $300 million.
What is interesting about this stock pick is that DaVita is also owned by Warren Buffett's Berkshire Hathaway (NYSE:BRK.B, BRK.A), which has a roughly $541 million position in the name. An examination of Berkshire's equity portfolio shows that most of its stock holdings are mega-cap names such as Coca-Cola (NYSE: KO), Wells Fargo (NYSE: WFC) and IBM (NYSE: IBM). When Buffett buys into a mid-cap name such as DaVita, investors should take note. Given the stock's strong performance, and with guys like Buffett and Mandel on board, DaVita is an idea that individual investors may want to take a close look at.
The final stock which Lone Pine bought in the second-quarter that is of particular interest is HCA Holdings. The hedge fund's position in this healthcare stock was valued at just over $224 million. At the end of 2011, HCA operated 163 hospitals and 108 freestanding surgery centers. What is interesting about this stock is that it was purchased by David Einhorn's Greenlight Capital, but subsequently sold off between April 1 and June 30.
It appears that Einhorn's involvement in the stock was a wager on the outcome of the Supreme Court's Obamacare decision. The Court upheld the controversial law on June 28, and this sent HCA soaring to new year-to-date highs, although the stock has subsequently pulled back. If Mitt Romney were to win the Presidential election and Obamacare were to be subsequently dismantled or overturned, this could hurt HCA. Therefore, HCA shares could move either up or down based on election expectations heading into November. Lone Pine's ownership of the stock could signal that the fund believes Obama will be re-elected.
Lone Pine also has a number of very large positions that it continues to hold. Most of these stocks are fairly well-known and should provide investors with some ideas for their own portfolios. Below is a collection of some of Lone Pine's top holdings as of the end of the second-quarter.
Apple (NASDAQ: AAPL) ~ $831 million
Cognizant Technology (NASDAQ: CTSH) ~ $510 million
Crown Castle International (NYSE: CCI) ~ $460 million
Walt Disney (NYSE: DIS) ~ $648 million
Express Scripts (NASDAQ: ESRX) ~ $399 million
The Gap (NYSE: GPS) ~ $588 million
Google (NASDAQ: GOOG) ~ $793 million
Kinder Morgan (NYSE: KMI) ~ $568 million
Netease (NASDAQ: NTES) ~ $517 million
Monsanto (NYSE: MON) ~ $796 million
Priceline.com (NASDAQ: PCLN) ~ $750 million
Qualcomm (NASDAQ: QCOM) ~ $485 million
Ralph Lauren (NYSE: RL) ~ $617 million
SPDR Gold Trust ETF (NYSE: GLD) ~ $582 million
Visa (NYSE: V) ~ $407 million
Posted-In: Long Ideas Short Ideas Hedge Funds Technicals Economics Markets Trading Ideas General Best of Benzinga
View Comments and Join the Discussion!