These ETFs Will Crush Your Spirit and Your Brokerage Account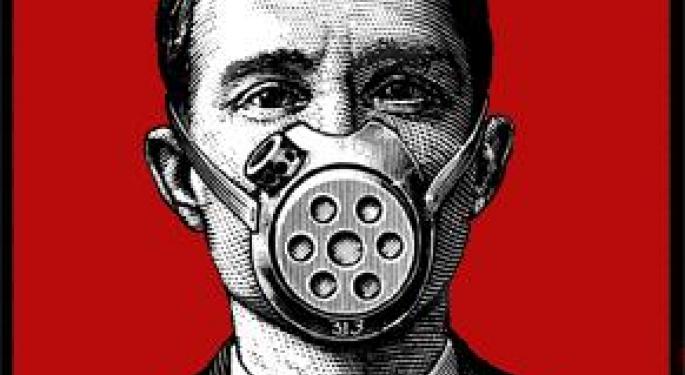 Strangely, some investors like the worst-performing ETFs and ETNs on the market. Citing data from ConvergEx Group, ETF Trends notes the 30 worst exchange-traded products with at least three-year track records have hauled in a staggering $14 billion in assets over the past three years.
Those ETFs and ETNs have plunged an average of 83 percent, while the top 30 funds have surged an average of 142 percent, ETF Trends reports. Flows to the top 30 products have only been $5.5 billion.
The big problem with throwing good money into bad ETFs is that some laggards can continue to underperform for long periods of time. Before concluding that large declines among exchange-traded products mean great value, investors might want to consider the extensive damage the following ETFs and ETNs have caused.
Direxion Daily Financial Bear 3X Shares (NYSE: FAZ) The Direxion Daily Financial Bear 3X Shares is one of the main subjects of seemingly never-ending leveraged ETF criticism. However, It might not be fair to say FAZ will kill one's brokerage account. If properly used, FAZ and comparable fare are actually great boosters of a portfolio's returns.
"Properly used" means adhering to the advice of the issuer and that is to treat FAZ and related ETFs as short-term instruments. Treating an ETF like FAZ the way Warren Buffett treats Coca-Cola (NYSE: KO) may prove to be a foolhardy decision. Since November 2008, the height of the financial crisis, FAZ has plunged 94 percent.
iPath S&P 500 VIX Short-Term Futures ETN (NYSE: VXX) Even amid all the controversy surrounding the elocityShares Daily 2x Long VIX Short-Term ETN (NYSE: TVIX)earlier this year, investors still love money-losing volatility ETNs.
As one telling example, the iPath S&P 500 VIX Short-Term Futures ETN has over $1.6 billion in assets under management even though the ETN has plunged 97 percent since February 2009.
iPath S&P 500 VIX Mid-Term Futures ETN (NYSE: VZX) The performance gets a little better when investors opt to swap of short-term VIX futures in favor of the mid-term varietal. What that means is the iPath S&P 500 VIX Mid-Term Futures ETN is off "just" 59.2 percent since February 2009. For some reason, the ETN still has $254.5 million in AUM.
ProShares UltraShort MSCI Europe (NYSE: EPV) On a percentage basis, the ProShares UltraShort MSCI Europe is not one of the top wealth-destroying ETFs out there. However, it might be one of the most disappointing exchange-traded products investors will come across.
Those who know little about leveraged ETFs might assume that EPV has boasted stellar returns over the past year. After all, Europe has constantly been the subject of negative headlines and the Vanguard MSCI Europe ETF (NYSE: VGK) is down 14.2 percent. Yet, as is the case with FAZ, long-term holders of EPV have been treated to an experience worth forgetting. EPV is down almost 22 percent in the past year even as European equities and VGK have been punished.
For more on controversial ETFs, click here.
Posted-In: Long Ideas News Sector ETFs Broad U.S. Equity ETFs Short Ideas Specialty ETFs After-Hours Center Markets Best of Benzinga
View Comments and Join the Discussion!