Possible Hepatitis C Outbreak Could Lift This ETF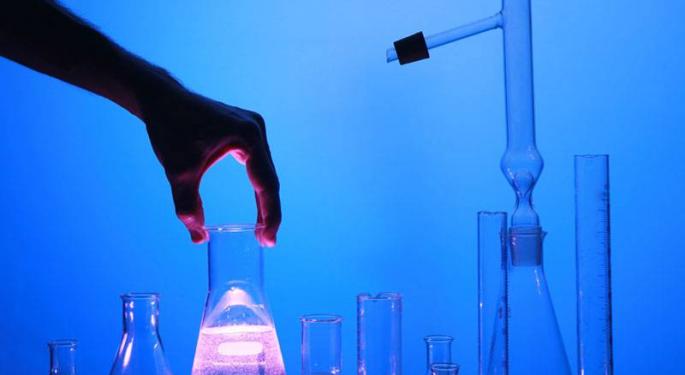 David Kwiatkowski, who worked at 13 hospitals in eight states, was indicted last week on charges he allegedly infected 31 people at a New Hampshire hospital where he was previously employed with hepatitis C.
As if that alarming discovery is not bad enough, Kwiatkowski, who is hepatitis C positive, might have infected thousands of other patients in the hospitals where he previously worked, according to ABC News.
Kwiatskowski, 32, "engaged in drug diversion and infected patients with Hepatitis C. Drug diversion occurs when an employee with access, authorized or otherwise, 'switches' syringes. This 'switch' occurs when a person steals a syringe containing narcotics intended for a patient, injects himself with the drug, and replaces the drug in the syringe with another liquid (such as saline), which is then injected into the patient. The investigation has revealed that Kwiatkowski was involved in an incident at a hospital in another state where he allegedly stole a syringe containing Fentanyl from an operating room and replaced it with a syringe containing a different liquid, according to a statement issued by the Justice Department.
It is perhaps too early to say an outbreak of hepatitis C has arrived, but the Kwiatskowski story could bring new attention and fervor to the rapidly growing market for the disease, which primarily attacks the liver. Hepatitis C treatments generated $6 billion in revenue in 2011 and that number is expected double by 2015.
ETF investors can breathe a sigh of relief because there is at least one fund positioned to take advantage of the near-term headlines and long-term promise the hepatitis C market holds. That fund is the First Trust NYSE Arca Biotech Index Fund (NYSE: FBT).
Of the three major biotech ETFs, the $257.1 million First Trust NYSE Arca Biotech Index Fund is the second-best performer on a year-to-date basis. FBT trails the S&P SPDR Biotech ETF (NYSE: XBI) by nearly 300 basis, but is outpacing the iShares Nasdaq Biotechnology Index Fund (NASDAQ: IBB) by more than 500 basis points.
New fears over a hepatitis C breakout could fan the flames of a rally in FBT and its rivals that started nearly a year ago. Regarding biotech ETF plays on hepatitis C treatments, FBT is positioned as the best choice.
Home to just 20 stocks, FBT is far smaller than IBB or XBI in terms of number of holdings. However, a small number of holdings can work to an investor's advantage when looking for ETFs with which to play specific events or themes.
Here's the tail of the tape regarding FBT's utility as hepatitis C trade. Gilead Sciences (NASDAQ: GILD) is the company that earlier this year paid $11.1 billion for Pharmasset to bolster is footprint in the hepatitis C market. That deal gave Gilead a crop of several experimental hepatitis C treatments including GS-7977. Gilead accounts for 5.2 percent of FBT's weight.
Shares of Vertex Pharmaceuticals (NASDAQ: VRTX) have surged almost 49 percent this year, helped in large part by the European Union's approval of the company's cystic fibrosis treatment. Vertex is also a major player in the hepatitis C market and has been the subject of takeover chatter. The stock accounts for 4.8 percent of FBT's weight.
While its $350 million acquisition of Avila Therapeutics earlier this year is not large, the deal did make Celgene (NASDAQ: CELG) a hepatitis C stock. While hepatitis C was not the focus of the deal, Celegene did gain access to AVL-181 and AVL-192 – two early-stage treatments for the disease. Celgene is FBT's fourth-largest holding with a weight of 5.3 percent.
Combined, Celgene, Gilead and Vertex account for 16.3 percent of FBT's weight. That is enough to validate the fund as the premier ETF play on the hepatitis C market.
Posted-In: Long Ideas News Sector ETFs Short Ideas Rumors FDA Legal Events Best of Benzinga
View Comments and Join the Discussion!