3 Companies That May Mourn the Loss of Ray Bradbury With Sweet Returns
As reported today, world famous author of classics such as Farenheit 451 Ray Bradbury has passed away. As the world mourns the loss of one of the greatest fiction writers of all time, let us consider which stocks might make us feel a little bit better with sweet returns.
News Corp (NASDAQ: NWSA) may gain from the loss of Bradbury. Although it is an extremely diversified business, Newscorp owns Harpercollins Publishing, which was Ray Bradbury's publisher. His death may spawn a short-term spike in sales of books that he wrote, as consumers wish to reminisce the great fiction writer. In the long run, sales may slow due to the loss of the writer, but books such as Fahrenheit 451 are classics, so much that they will never go out of style..
Another company that may gain sales in the short term is Barnes and Noble (NYSE: BKS). The book retailer may see a short term spike in sales due to the media frenzy that will follow Mr. Bradbury's passing and this could help the struggling retailer. The shift to e-books has hurt the traditional brick-and-mortar chain, but events like this may help.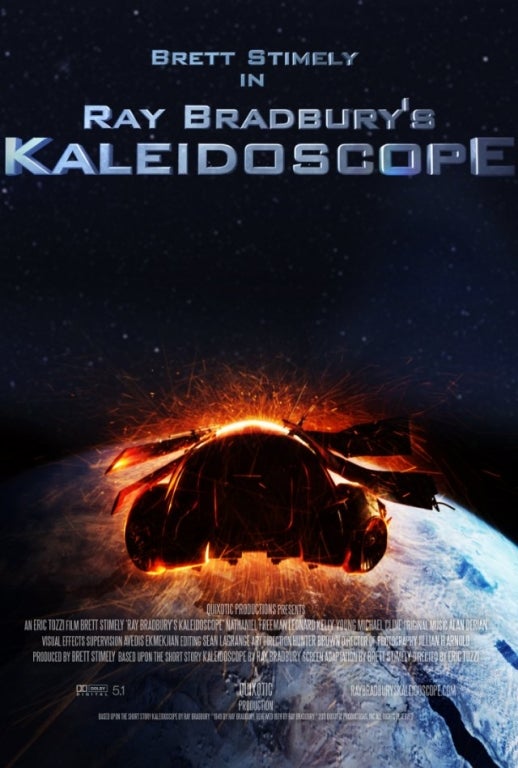 The last is a private company (sorry) and should see some benefit from the death of Mr. Bradbury. Quixotic Productions, a small production company in California, has just completed a new movie entitled Ray Bradury's Kaleidoscope. In the wake of the great writer's death, this movie should be gangbusters at the box office.
Posted-In: Quixotic ProductionsLong Ideas News Trading Ideas Best of Benzinga
View Comments and Join the Discussion!