Sony Headphones Might be the Best Stocking Stuffer for Music Lovers
Can your headphones withstand a bear attack?
Or, more specifically, can your headphones withstand an assault from Bear, Benzinga's canine mascot? She's cute, lovable, and extremely well-behaved: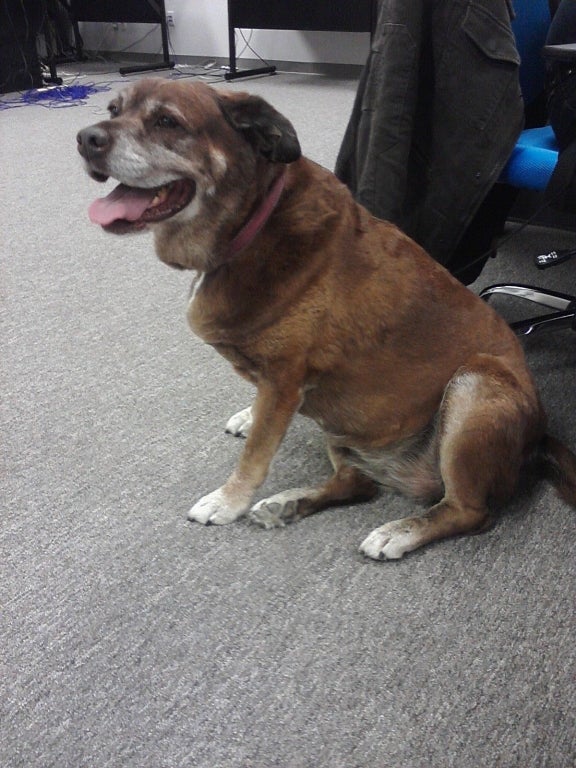 But don't let her gentle demeanor fool you – when this dog is on the move, no corded item is sacred. Just the other day I saw her take down a pair of speakers in one swift run-by.
This morning she took down a pair of Sony (NYSE: SNE) Stereo Headphones (MDR-V150) and accidentally pulled apart one of the earpieces. The headphones were cheap – roughly $19 from FYE (minus $2 with the discount card), so I wasn't too worried. But to my surprise, the earpiece was meant to be taken apart. The cord was still attached, so I snapped the earpiece back into place, put the headphones back on, and discovered that the music was STILL playing! Through BOTH sides!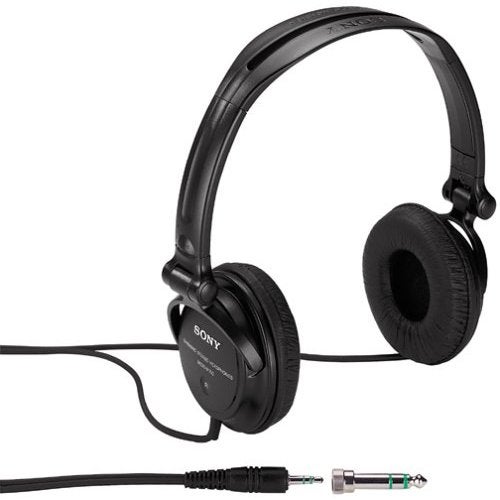 By comparison, I spent $30 (sale price) on a pair from Maxell – one of Hitachi's (NYSE: HIT) subsidiaries – that died after two weeks of normal use. The cord was thin, cheap, and fell out of its socket with the weakest of tugs. If the old price tag is to be believed, the Maxell headphones originally sold for $90.
This $19 pair of Sony headphones, on the other hand, has been dropped, stepped on, rolled over with several desk chairs, and encountered a one-on-one battle with Bear. And it still works like new!
For the price, durability, and decent sound quality, Sony is an easy pick for audio stocking stuffers.
Note that that the headphones are currently out of stock at FYE.com. Amazon (NASDAQ: AMZN) does not currently sell the MDR-V150 model, but you can buy a pair from one of one of Amazon's sellers for $29.98. BestBuy.com (NYSE: BBY) offers a similar model for $19.99.
Follow me @LouisBedigian
ACTION ITEMS:

Bullish:

Consumers aren't likely to rush out and buy a ton of headphones (which have been around for years) this Christmas. But the quality of Sony's audio products could:

Persuade consumers to choose Sony for their next iPod dock instead of competing brands like Bose and RCA.
Inspire investors to take a second look at Sony, which (in spite of some terrible corporate decisions) is still a great electronics manufacturer.
Give investors a reason to keep a closer eye on electronics manufacturers. Traders who subscribe to Benzinga Pro will be instantly alerted to any earnings updates, stock price adjustments or any other changes that occur within these electronics companies.
Bearish:
Sony's stock won't rise on quality headphones alone. However:

Sony's headphone durability and longevity could prove fatal to companies like Skullcandy (NASDAQ: SKUL), which specialize in making cheap, flashy headphones and other audio gear.
Panasonic's (NYSE: PC) headphones may be just as sturdy, but its brand is not as strong in this realm.
Isn't it about time for Hitachi (and all of its subsidiaries) to stop manufacturing headphones?
Neither Benzinga nor its staff recommend that you buy, sell, or hold any security. We do not offer investment advice, personalized or otherwise. Benzinga recommends that you conduct your own due diligence and consult a certified financial professional for personalized advice about your financial situation.
Posted-In: Bear bear attack headphonesLong Ideas Short Ideas Success Stories Tech Trading Ideas
View Comments and Join the Discussion!