Will the 2014 Corvette Redesign Help or Hurt GM's Bottom Line?
"These aren't photos, but this is absolutely the next-generation Chevy Corvette in ZR1 trim. GM so doesn't want you to see these."
That's the word from Jalopnik, which has three exclusive renderings of the 2014 model. While there have been numerous reports of spy shots showing a real Corvette (which may or may not be a next-gen model), Jalopnik insists that its images are real. There may even be a little bit of proof to back up this claim.
But while the auto community is buzzing with excitement and/or disappointment, Twitter is rather devoid of enthusiasm for the new vehicle.
"Nice scoop, ugly car RT @Jalopnik Exclusive: This is the 2014 Chevy Corvette jalopnik.com/5858683," tweeted @WiredAutopia.
"Kinda homely. Really hate the tail lights," tweeted @HTownChowDown.
"For the most part, I'm really digging these renderings from @Jalopnik of the 2014 Chevy Corvette ZR1 jalo.ps/rTG4KV," tweeted @cjzero.
This small sampling isn't enough to gauge the future success of the next Corvette, but it might be a warning for things to come. Not that long ago, General Motors (NYSE: GM) was working on a highly anticipated hybrid that would run on gas and electricity: the Volt.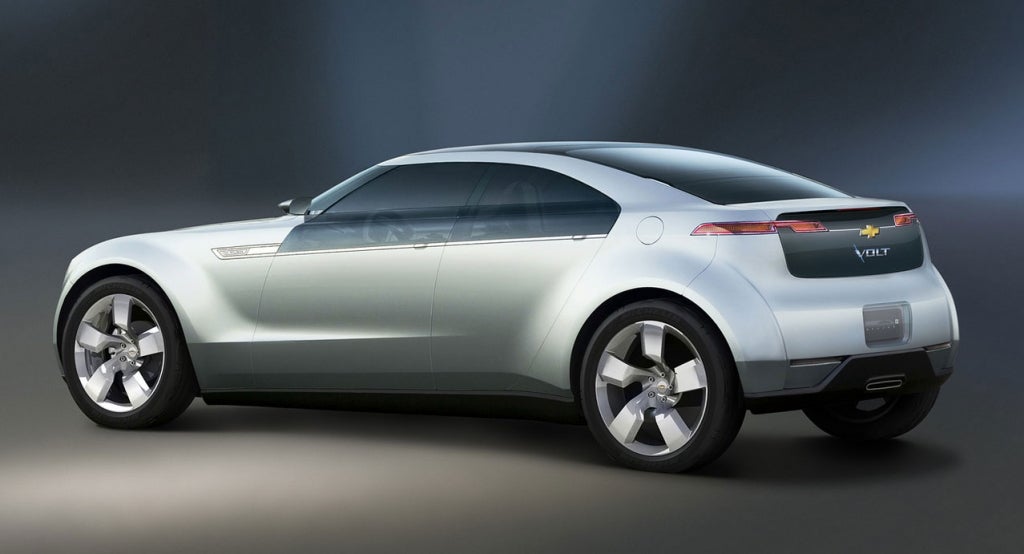 That car was gorgeous; it could have thrived on its looks alone. But GM wasn't content to sell a hybrid that simply looked beautiful – oh no, that was too risky. So the company replaced the concept design with a traditional sedan body that's about as appealing as any other mid-sized sedan.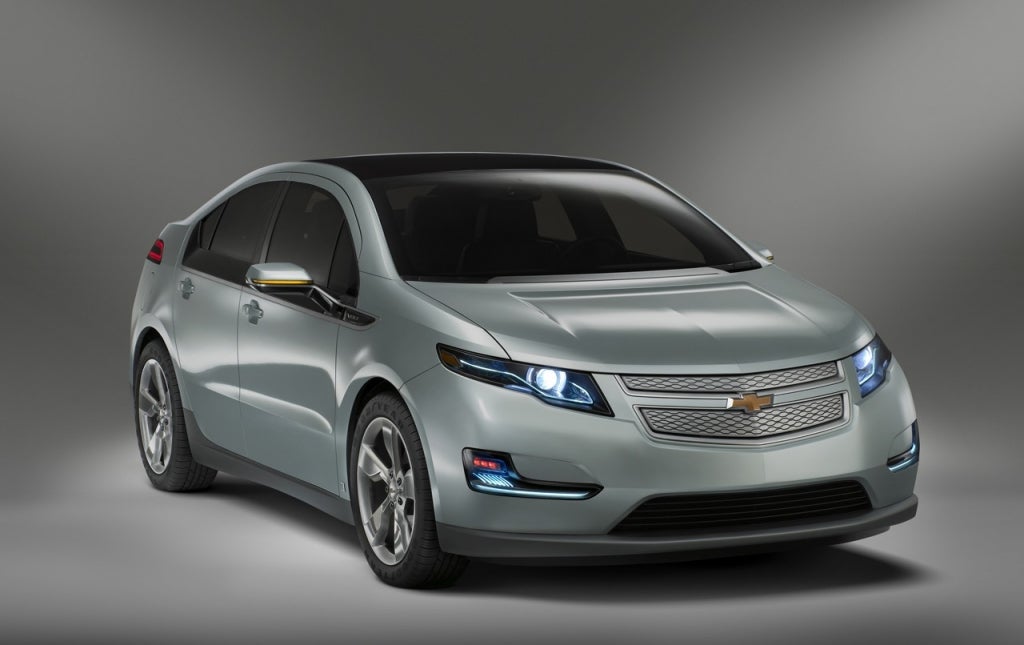 Don't get me wrong, I'd drive the Volt in its current form. But I'm not dying to take one home. No one is except for the few souls who can afford to spend more to save on gas. The rest of us are sitting back and waiting for an automaker to blow our minds again.
The Volt could have been that kind of a car, one that blew minds while simultaneously blowing holes in our wallets. It could have been sold as a premium, luxury vehicle that competed with the best that Ford (NYSE: F), Toyota (NYSE: TM) and Honda (NYSE: HMC) have to offer.
It failed. Right now, who's talking about the Volt? Anyone?
The only recent buzz surrounding the Chevy hybrid is the revelation that the EV batteries packed inside the Volt could cause a fire. Speaking of batteries, there are currently more people tweeting about batteries (in general, not EV-specific) than there are people tweeting about the Volt.
As of October 3, Chevy had sold roughly 4,500 Volts. That's 5,500 shy of the 10,000 Volts that GM hopes to sell by the year's end.
Despite an increase in both domestic and Chinese sales for the month of October, GM's Q3 2011 income fell by a whopping 15%.
Analysts were not pleased with this result. J.P. Morgan lowered its PT on GM by $8 and Citigroup lowered its PT by $6. Deutsche Bank made a reduction as well.
To be fair, GM's decline cannot be blamed entirely on the lower-than-expected sales of the Volt. The company has been struggling for quite some time. But if GM had already reached its target sales figure for the Volt, its losses wouldn't have been as potent.
The new Corvette could have a similar impact on GM's future. While I am a fan of the new design (and see a hint of Pontiac's former influence hidden beneath the stylings), GM execs should listen carefully to what car buyers say this time around. Otherwise we could be headed for a repeat of Q3 2011.
ACTION ITEMS:
Bullish:
Are you intrigued by Chevy's redesign of the Corvette? Do you think this vehicle will improve GM's competitive advantage? If so, consider the following trades:
Suppliers who could benefit include American Axle & Manufacturing (NYSE: AXL), which manufactured the drive pinions for the 2010 Corvette, or Panasonic (NYSE: PC), which manufactured the Corvette's heated seat switches.
Bearish:
Those of you who suspect that the Corvette's redesign is another GM mistake that will result in additional losses should consider the following alternatives:
Note: The image seen here on Benzinga was taken from the 2012 Corvette Grand Sport.
Follow me @LouisBedigian
Neither Benzinga nor its staff recommend that you buy, sell, or hold any security. We do not offer investment advice, personalized or otherwise. Benzinga recommends that you conduct your own due diligence and consult a certified financial professional for personalized advice about your financial situation.
Posted-In: American Axle & Manufacturing ChevroletLong Ideas News Short Ideas Media Trading Ideas General Best of Benzinga
View Comments and Join the Discussion!