Wikileaks "Operation Payback" (RDWR)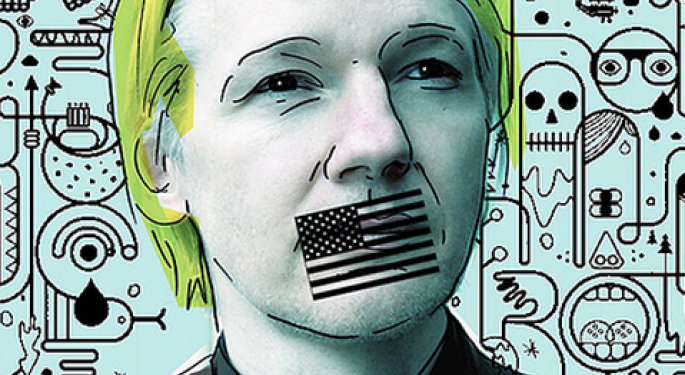 A new kind of technology market is gaining strength as companies are eager to protect information from leaks and hacks. Julian Assange of Wikileaks may have obtained classified information previously, but the goal is to make that a much more difficult feat in the future.
It is indisputable that Assange has succeeded in stirring up plenty of panic and fear among governments and corporations with his publication. As almost all governments know by now, Assange has exposed classified information as well as outright embarrassing details on a wide variety of topics.
Companies like Radware (NASDAQ: RDWR), a provider of integrated application delivery solutions, are aiming to help organizations meet this goal. Radware announced that it will be presenting on the Wikileaks Operation Payback campaign at the 2011 RSA Conference. Radware will provide defensive tactics against global 'hactivism' to help keep organizations more secure with less information leaking out or being hacked.
Radware Vice President of Security for the Americas Carl W. Herberger said, "We need to evaluate new integrated technologies that can fight hactivism's coordinated, high-volume, multi-layered attack patterns to minimize or nullify business disruption and its global impact."
Assange is currently in London awaiting an extradition hearing to Sweden on sexual assault charges, according to the Herald Sun. The controversial and seemingly fearless whistleblower has called upon the Australian Prime Minister Julia Gillard to harbor him from the U.S. government. The U.S. government is currently deciding if Assange can be charged over the release of classified government information.
As companies providing anti-hacking tactics become more popular, it may be a great investment idea currently. Investing in a potentially soon-to-be tapped market could provide healthy profits and return on investment. For this reason, investors might consider taking a long position in Radware, or one of its competitors, in anticipation that anti-Wikileaks services may soon be in high demand.
Neither Benzinga nor its staff recommends that you buy, sell, or hold any security. We do not offer investment advice, personalized or otherwise. Benzinga recommends that you conduct your own due diligence and consult a certified financial professional for personalized advice about your financial situation.
Posted-In: The Herald SunLong Ideas News Politics Trading Ideas Best of Benzinga
View Comments and Join the Discussion!