Could This Company Help Steve Jobs? (IMMU, AAPL)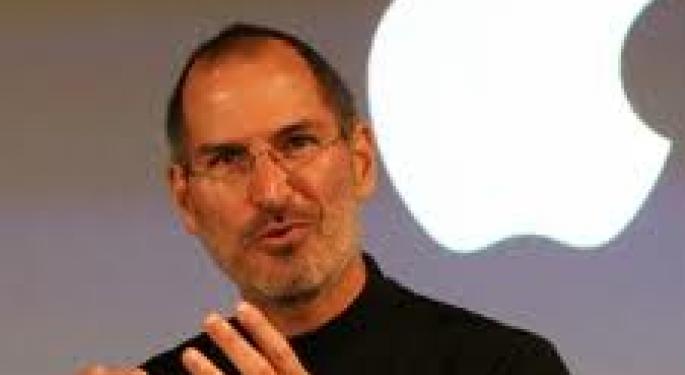 We all know by now that Steve Jobs has left Apple (NASDAQ: AAPL) for the time being, as he continues to fight for his health, but what if Immunomedics, Inc. (NASDAQ: IMMU) is the company that could potentially save his life?
The company put out a press release this morning that said repeated cycles of its proprietary antibody, clivatuzumab tetraxetan, extended median overall survival to 11.8 months, which is more than double the 5.4 months patients lives were extended when treated with a single cycle.
Commenting on these encouraging results, Dr. Allyson Ocean of the New York Presbyterian Hospital, Weill Medical College of Cornell University, New York, NY, stated, "This is the first time we are reporting survival benefits with this antibody, which are significant in pancreatic cancer. Shrinkage of primary tumors in patients with advanced, inoperable pancreatic cancer is extremely rare. Equally important are improvements in quality-of-life, particularly in the reduction of pain, we have witnessed in our patients."
Over 70 patients have been treated with this regimen, and patients responded well.
"We are pleased that clivatuzumab tetraxetan continues to produce encouraging results in this difficult-to-treat disease, and we look forward to evaluating this compound in randomized clinical trials," remarked Cynthia L. Sullivan, President and CEO of Immunomedics. "We plan to complete this dose-escalation study shortly and to seek regulatory advice on protocols designed to determine response rates and overall survival for the future development of this agent," added Ms. Sullivan.
If this is the company that could save lives from pancreatic cancer, especially someone as high profile as Steve Jobs, how much could this company be worth?
Here is the press release in its entirety.
Disclosure: no position in names mentioned
Posted-In: Long Ideas Trading Ideas
View Comments and Join the Discussion!