Could The Fed Buy Mortgage Backed Securities? (MBB)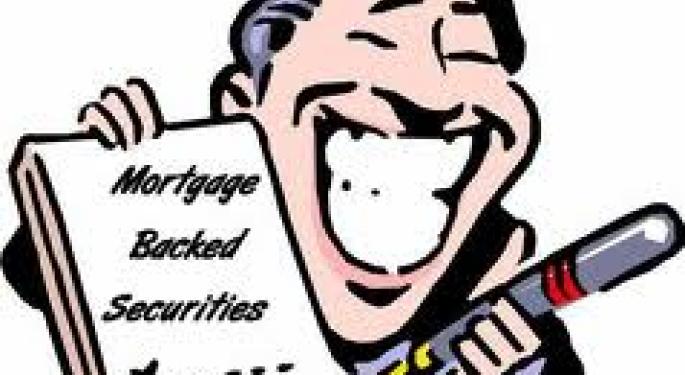 The Federal Reserve is expected to announce its next round of quantitative easing tomorrow, with many expecting an initial purchase somewhere in the $500 billion range.
The Fed will obviously buy U.S. Treasuries, but what if goes deeper than that? Could the Fed buy Mortgage Backed Securities (MBS)? Bill Gross of PIMCO has been buying MBS like crazy over the past few weeks, and it could be for an ulterior motive, not just because Gross thinks they are solid investments.
A retail trader/investor can not purchase MBS on their own, but they can capitalize from this trend, through the iShares Barclays MBS Bond Fund ETF (NYSE: MBB).
The Fed is no stranger to this market, having bought close to $1 trillion in MBS already, according to some estimates.
MBB captures the performance of the Barclays Capital U.S. MBS Index, which tracksinvestment grade fixed-rate mortgage-backed pass-through securities of GNMA, FNMA, and FHLMC. It's currently yielding 3.7%.
It closed yesterday at $109.59.
Posted-In: Federal Reserve Quantitative EasingLong Ideas Trading Ideas ETFs
View Comments and Join the Discussion!