Three Large Cap Stocks To Watch (ORCL, CHL, PBR)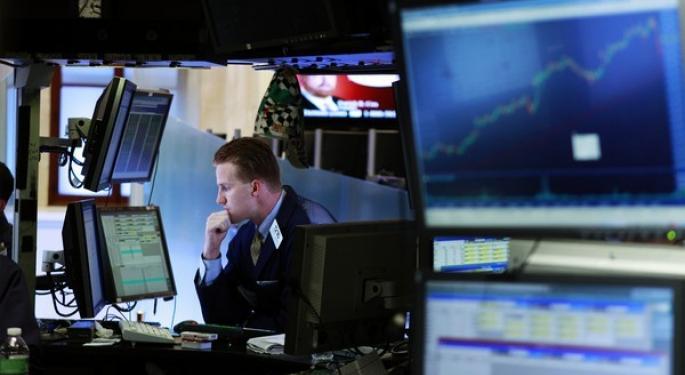 I just did a quick screener for fast growing large cap stocks. The criteria screened for NYSE and NASDAQ listed stocks with market caps of over $50 billion that had produced revenue and EPS growth of between 15%-25% over the last five years and had a return on equity above 20%. Needless to say, these are some fairly high quality, and limiting metrics when scanning for stocks. The screen returned just 3 names. They are Oracle (NASDAQ: ORCL), China Mobile (NYSE: CHL) and Petrobras (NYSE: PBR).
Lets take a closer look at these three stocks on a valuation and performance basis. Oracle (ORCL) is one of the bluest of the blue-chips in the U.S. technology space. The shares trade at a trailing P/E of 22.19, a forward P/E of 12.69 and a PEG ratio of 0.93. Not very expensive at all. This is particularly true given the long term performance of this name. Over the last 5 years ORCL is up more than 133%. In the last year, the stock has gained nearly 35% and year-to-date, the shares have appreciated 14%. ORCL also offers a 0.72% dividend yield at current levels. Oracle (ORCL) looks to be a very Strong Buy.
Next is China Mobile (CHL) which is one of the largest companies in the world with a market cap of $211.38 billion. This stock trades at a trailing P/E of 12.13 and offers a 3.10% dividend yield. Not bad at all. The long term performance has been there for CHL. Over the last 5 years, the stock has gained 128%. Over the last year, CHL has added 5.61% and in year-to-date the shares are up a little less than 14%. An interesting thing to note about CHL is that it has been trading in a range since the beginning of 2009 and remains well off of its October 2007 highs above $100. I think China Mobile (CHL) looks very attractive for long-term, dividend investors looking to deploy capital in the large cap space. Furthermore, a breakout above $57 may signal a sustained move higher is in the cards for CHL.
Giant Brazilian integrated oil company Petrobras (NYSE: PBR) just completed a massive secondary offering to help finance long-term growth at the company. This has been a major recent overhang on the shares. The longer term performance, however, has been tremendous. PBR trades at a cheap trailing P/E of 8.85 and offer a 0.40% dividend yield. On the five-year chart, the stock has gained 117%. Over the last year the shares have fallen 28% and year-to-date, they have lost a little more than 27%. The stock is trading at a steep discount to its 2008 highs above $70.
PBR is an intriguing story and could easily continue to produce very impressive long term growth rates. In the near-term, the outlook is murky as questions about its incredibly ambitious $224 billion, 5-year investment plan abound. The company is attempting to more than double its production from the current 2.5 million barrels of oil equivalent per day (MMBOE/d) to 5.4 MMBOE/d in 2020 - which could lead to either big gains in the share price, or execution problems which will likely hurt the stock.
Posted-In: Long Ideas Trading Ideas
View Comments and Join the Discussion!