Altucher Believes It's A Bad Time To Buy Gold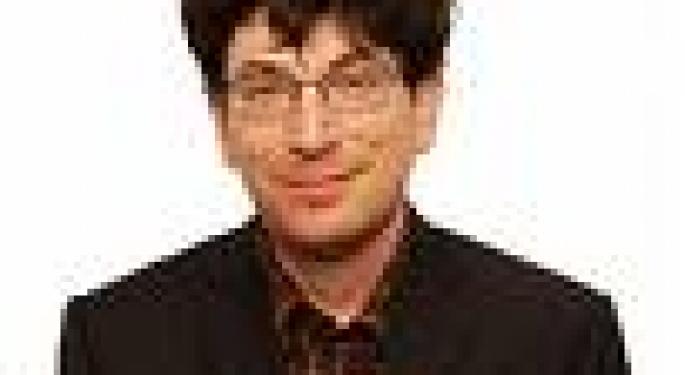 In an article on the Wall Street Journal, James Altucher cautioned traders against buying gold at current levels. His recommendation comes at the time when everyone is pushing for gold in order to hedge against economy, market and even family troubles.
James pointed out that gold touched its peak levels of $800 an ounce in 1980. In today's dollars, the value of gold at that time was $2,000. Thus, in reality, gold has lost roughly 40% of its value since 1980. Meanwhile, the stock market has jumped approximately 500% in real terms.
James threw up more comparisons. He said while gold has risen 500% since 1975, when the US did away with the gold standard, the Dow has shot up 900%. Considering that gold was worth roughly $20 per ounce in 1800, the precious metal has averaged gross return of 2%. When expenses associated with mining and storing of gold are subtracted, you basically get a worthless rock whose return as an investment is negative.
Apart from being used for money or jewelry, gold is used for industrial purposes and in dentistry. But, silver has all these uses and has many more to boast. So, if you want to choose from between the two for industrial use, who would you prefer? Obviously silver as gold is selling at $1,200 an ounce and silver can be had for $18. This is the reason why the supply of gold in the world continues to move up. Almost every ounce of gold mined has been in supply since then. In contrast, silver gets mined and consumed.
Coming back to companies, they expand and finally deliver profits to shareholders. While the biggest companies such as Apple (NASDAQ: APPL), Exxon (NYSE: XOM) and Google (NASDAQ: GOOG) innovate and develop new products from time to time. They also create new job opportunities and show earnings and revenue growth. These are the areas in which gold cannot hope to compete.
People simply buy gold because of a fear factor. They are afraid of any other investment, especially when there is political instability, when interest rates are at record lows and even when there is a war.
While some people argue that gold is a hedge against inflation, James said that stocks also stand to help. When the US dollar slips in the currency market, products become cheaper in the international market, boosting profits. And more than 40% of the S&P 500's revenues come from abroad, James said. Moreover, there are "dividend aristocrats" such as Procter & Gamble (NYSE: PG), McDonalds (NYSE: MCD) and Walmart (NYSE: WMT) that have yields far exceeding the long-term return offered by gold.
Read more from media.
Posted-In: James Altucher Wall Street JournalLong Ideas Wall Street Journal Trading Ideas
View Comments and Join the Discussion!