Betting On DUST Without Going Bust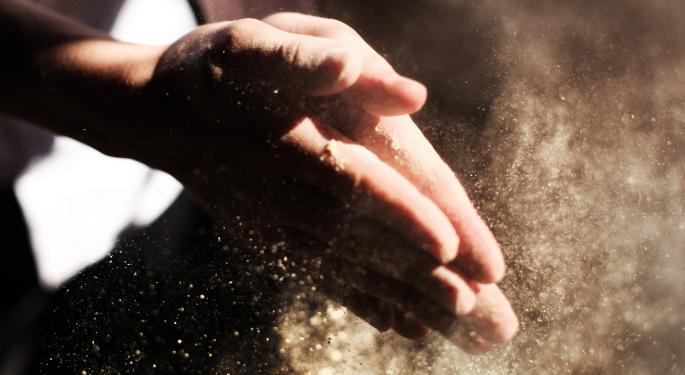 Bullish on DUST
In a recent post ("ETF Walkabout") hedge fund manager and market technician Tim Knight mentioned he was bullish on the Direxion Daily 3x Bearish Gold Miners ETF (AMEX:DUST), due to its chart indicating a quadruple bottom: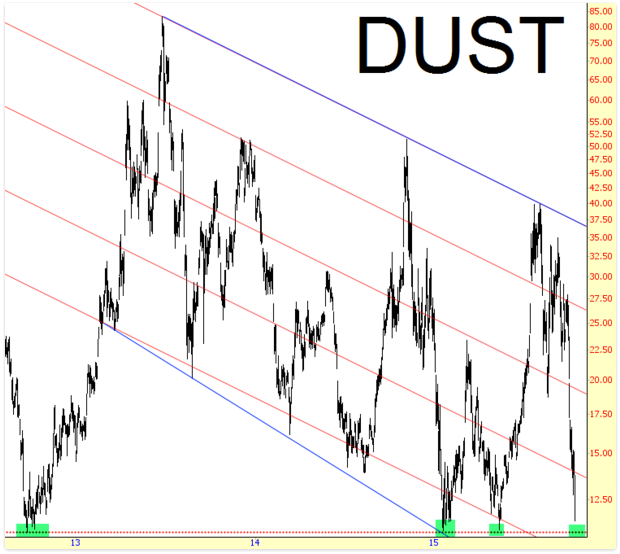 A Hedge for DUST Bulls
If you're bullish on DUST, here's a hedge you might want to consider. This the optimal collar, as of Thursday's close, to hedge against a greater-than-15% drop in DUST over the next several months, while allowing an upside of 19%: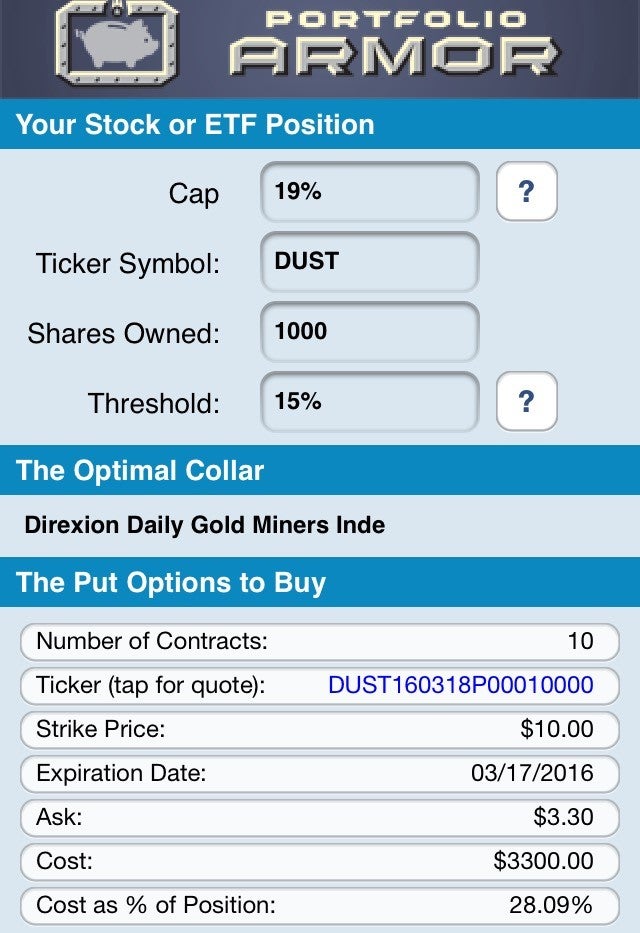 As you can see in the first part of the optimal collar above, the cost of the put leg was $3,300, or 28.09% of position value. But if you look at the second part of the collar below, you'll see the income from selling the call leg was exactly the same.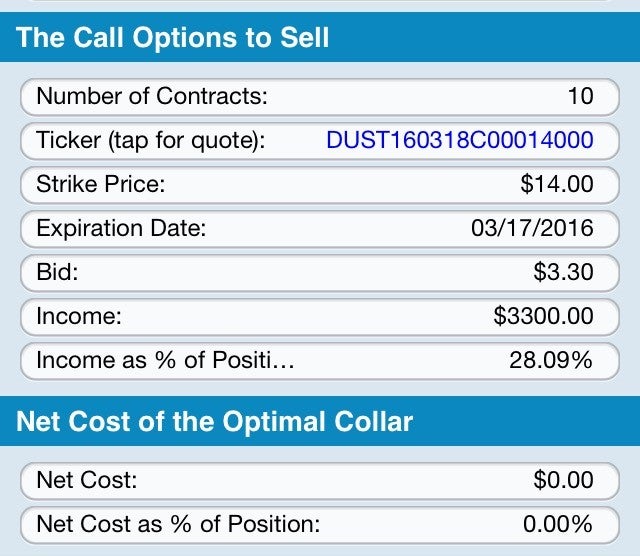 So, the net cost of hedging with this optimal collar was $0.* The screen caps above are from the Portfolio Armor iOS app. Bear in mind that, in some cases, hedges such as the one above can provide more protection than promised. Here is an example of that, with a hedge on Tesla (NASDAQ: TSLA).
*Note that, to be conservative, the net cost here was calculated conservatively, assuming the puts were bought at the ask and the calls sold at the bid. In practice, you can often buy puts for less (for some price between the bid and the ask) and sell calls for more (again, at some price between the bid and the ask). So, in reality, the net cost of this collar would likely have been negative.
Image Credit: Public Domain
Posted-In: Trading Ideas
View Comments and Join the Discussion!