Why Lululemon Rose 1400% And Is Now Down 50%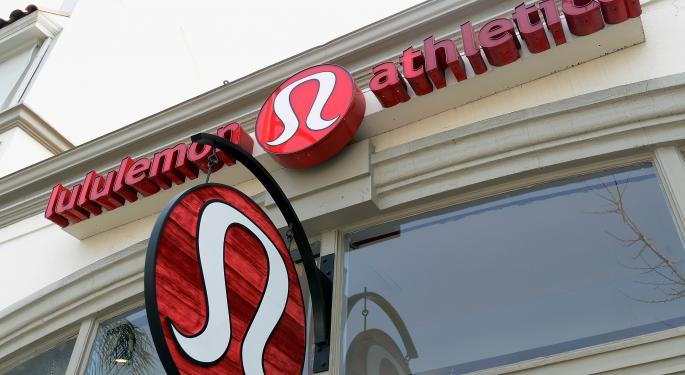 The graph below was produced by Capital Market Labs.
Lululemon Athletica inc. (NASDAQ: LULU) is a designer and retailer of technical athletic apparel operating primarily in North America and Australia. The stock is down 30 percent in the last year and 50 percent from its peak less than two-years ago.
So, what's going on?
For starters, revenue year-over-year growth has fallen from ~60 percent to now single digits over the last four years: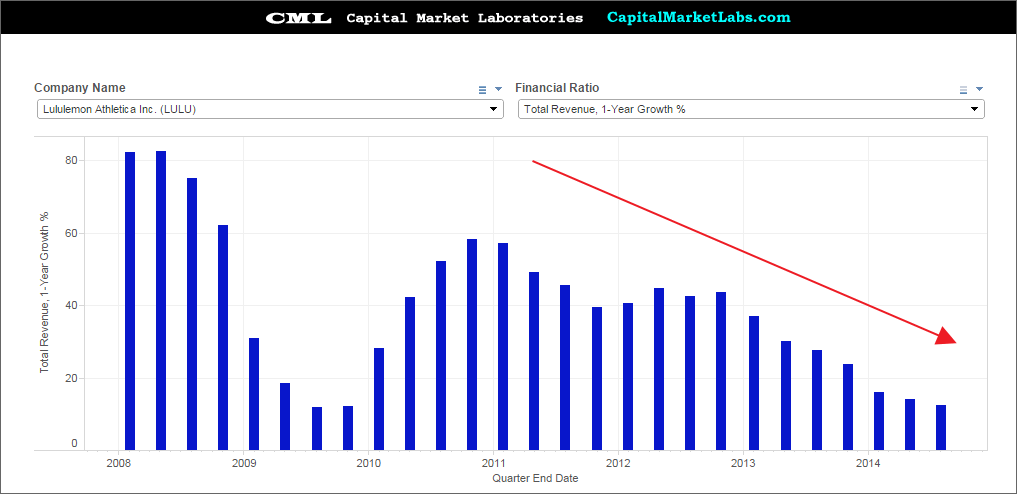 But there's more.
The chart above illustrates growth, so as long as it's positive it still reflects a business that's expanding...right?
But, if one is really looking to understand what's been going on with the stock, it's as simple as one, two...earnings: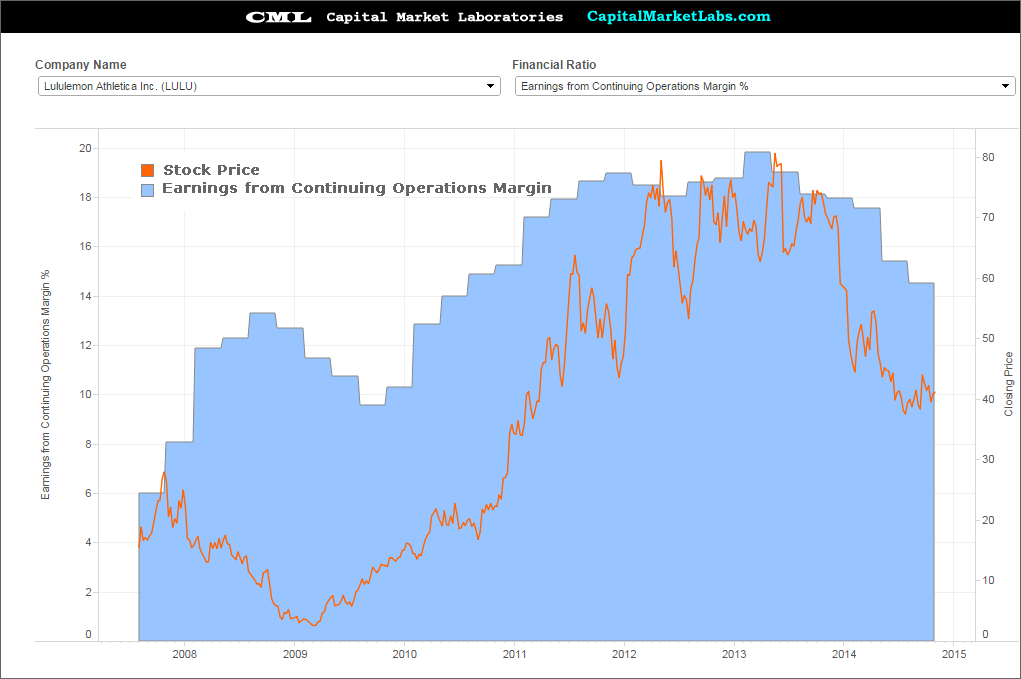 The orange line charts Lululemon's stock price and the blue fill charts Lululemon's earnings from continuing operations margin percentage. That margin has fallen approximately 33 percent, exactly as the stock has fallen 50 percent over the last year and a half.
Ophir Gottlieb can be found on Twitter @ophirgottlieb.
Posted-In: Lululemon stockTrading Ideas Best of Benzinga
View Comments and Join the Discussion!