Exclusive: Zix CEO Rick Spurr Breaks Down The Email Encryption Business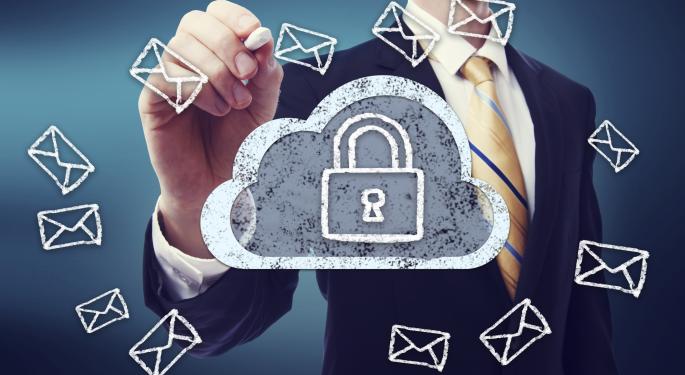 In an interview with Benzinga, Zix (NASDAQ: ZIXI) Chairman and CEO Rick Spurr discussed the company's email encryption business.
Zix has three primary offerings: A data loss prevention product to protect content that is trying to be maliciously distributed or stolen, a bring your own device product, and its dominant email encryption offering, which made up 98 percent of last year's revenue.
The email encryption product "looks at data as it is exiting an enterprise to go on the public Internet," stated Spurr. "The pathway we are protecting is the roadway out of the enterprise onto the public Internet."
Related: Best Stocks Under $5 Right Now
Spurr continued, "Our tools are email specific. The good news about that is email is by far the largest application in use online in businesses today throughout the world. So, if you are gonna specialize in a place, that's an awfully good place to specialize.
"The other reason it's an awfully good place to specialize is that email systems are very old," stated Spurr, leading into the advantage specializing in email provides. "They actually took for granted security because security was provided by the underlying private network that they were designed to run on initially."
The key change is that the vast majority of email is no longer done over private networks, but rather the public Internet. This is where the need for security lies.
Along with driving revenue, Zix's email encryption business is valuable for introducing the new offerings, such as ZixOne, which is expected to grow faster than the company's other business lines. Spurr explained that most customers come to Zix for its email encryption, but are then introduced to ZixOne. The same goes for existing customers who are renewing contracts.
When asked if cross-selling with email encryption is how Zix will sell its new products, Spurr comically replied, "I could give you a simple yes, but we'll take money from anybody."
Part Two: Zix CEO Rick Spurr On Massive New Opportunity
Part Three: Zix CEO Rick Spurr Discusses Co's Big Google Deal
Posted-In: Rick SpurrTrading Ideas Interview Best of Benzinga
View Comments and Join the Discussion!