If We Run, We Run Hard to $ES_F 1424 then 1436, If We Drop watch for 1386. All Up to News Now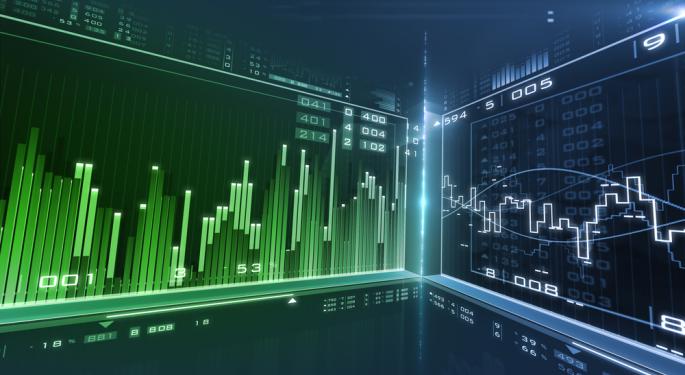 Around the Globe
Asia – CLOSED
Shanghai (China)

 

+1.72%

Hang Seng (Hong Kong)

 

+0.83%

Nikkei (Japan)+0.21%
Europe as of 6:44am EDT
DAX (Germany)

 

+0.54%

FTSE (UK)

 

+0.41%
Today's Economic News:
Last night we got what I think is a perfect storm out of China.  Both the HSBC and Official PMI showing improvement, but more importantly, room for improvement.  Stimulation and growth.
Bad numbers out of the UK but for today, really for the next two days, all eyes on the USA as more economic news is pouring out pre-election.  Watch the ADP, Initial Job-less claims and ISM numbers.
Quote of the Day:
You cannot build a reputation on what you intend to do.
–Liz Smith
Current Breadth Readings: (click here to see all our breadth charts)
For our breadth chart of the day we will switch out and use the 40 DPI which is at a nice hold here.  We think it is in bounce territory back above the 50 area where we think protective selling will come back in.
ES SP500 Futures Comments:
Short: 1424
Long: 1396
Technically we are quite bullish today, that is if the news sets up bullishly.   We like the bottom formation and see a run to 1424 and even 1436 as a possible goal for the bulls.   We think that both those numbers are achievable before the weekend.  The news has to be in alignment though.
There is a lot of very bullish chatter about Q4 and we are going to start getting some of our first indications to see if such enthusiasm is in line with reality.  There is a lot at stake over the next couple of days, one of those which just might be a presidential election.
An Acapulco cliff dive as a result of news should take us to new lows down to the 1386 area, a mixed bag and a test of 1396 and we would be looking for buying opportunities with a double bottom low in place and a run for those 1424/1436 targets.
It all starts at 8:15am today. Enjoy the show.
US Dollar DX Futures Comments:
That bullish scenario is based on a breakdown of the US dollar and a run of the Euro.  If this market runs up on price because of stronger economic outlook it is entirely possible for the inverse correlation of the markets and the US Dollar to reverse, giving us a reverse inverse correlation.. meaning that the dollar could run with the markets.  Currently rallies are based on stimulus which weakens the dollar by design and strengthens the markets, we are trading eyes open for growth. 
TLT Twenty Year Bond ETF Comments:
There's the TLT breakout, next stop 124's and then 125's for the economic bearish outlook.  I don't think the bonds can run with the markets, however, and this upside move needs to reverse if we are going to resume our bullish ways else more lows. 
>>> Follow us @redliontrader<<<<<
DISCLAIMER: The information and data in the following report(s) were obtained from sources considered reliable. Opinions, market data, and recommendations are subject to change at any time. Their accuracy or completeness is not guaranteed and the giving of the same is not to be deemed as an offer or solicitation on our part with respect to the sale or purchase of any commodities or securities. TTTHedge.com, its  officers, directors and its contributors may in the normal course of business, have position(s), which may or may not agree with the opinions expressed in this report. TTTHedge.com, its officers, and directors are not agents, representatives, or affiliates of the CME Group or any trading entity. Trading Futures, Options, and retail off-exchange foreign currency transactions involves substantial risk of loss and is not suitable for all investors. You should carefully consider whether trading is suitable for you in light of your circumstances, knowledge, and financial resources. Any decision to purchase or sell as a result of the opinions expressed in these report(s) will be the full responsibility of the person(s) authorizing such transaction(s). BE ADVISED TO ALWAYS USE PROTECTIVE STOP LOSSES AND ALLOW FOR SLIPPAGE TO MANAGE YOUR TRADE(S) AS AN INVESTOR COULD LOSE ALL OR MORE THAN THEIR INITIAL INVESTMENT. PAST PERFORMANCE IS NOT INDICATIVE OF FUTURE RESULTS.
The preceding article is from one of our external contributors. It does not represent the opinion of Benzinga and has not been edited.
Posted-In: Trading Ideas
View Comments and Join the Discussion!