Three Cheap Stocks With Short-Squeeze Potential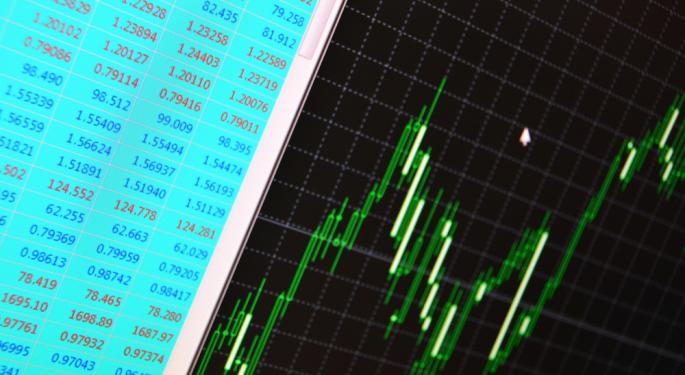 by Justin Sharon, Minyanville staff writer
Just as the satellite technology available in today's average automobile dwarfs what the world's mightiest armies could call upon until relatively recently, the armchair investor can now easily access the sort of sophisticated stock selection tools that were once the sole preserve of large institutions.

Shifting through over 17,000 public US companies was once indescribably daunting, invariably involving a schlep to the local library to pour over ink-stained business sections before tearing your hair out attempting to analyze S&P tear sheets. All this can now be completed with one mouse click. Powered by ever more sophisticated algorithms, electronic stock screeners help the "do it yourself" trader build portfolios from among a dizzying number of options.

Plug in popular parameters such as price-to-earnings ratio or dividend growth rate, customize your settings from among umpteen different variables, and voilà -- endless money making ideas automatically appear. If it all sounds a bit mechanical, consider that a study earlier this year showed an astonishing 84% of actively managed mutual funds underperform the overall market, and even wily old Warren Buffett has now failed to beat the S&P 500 Index (INDEXSP:.INX) for three years running.

Whether your investment preference is for fundamental or technical, top down or bottom up, there is likely a scanner to fit your needs. This article looks at some of the more widely used offerings from a wide array of choices. Which ones pass the screen test?

1. Yahoo Finance

This venerable free product, part of the largest US Web portal, arrived on the scene in the booming bull market of the late 1990s. The solid, if unspectacular, site is available in both Java and HTML formats and provides several pre-set parameters. Among these are screens that splice and dice data according to "Largest Market Cap" and "Greatest Sales Revenue." More customized tools can also be created and saved after a quick registration. Strengths include a comparative wealth of technical criteria, the ability to easily export saved searches to Excel, and the ability to access market-moving news on a selected stock simply by clicking on its relevant symbol.

On balance, it represents a good starting screen, although a relatively rudimentary cookie-cutter look and the absence of search fields such as free cash flow yields might turn off more seasoned investors. 

2. Google Finance

This is another complimentary screener that it is comparable to, if slightly more general than, the screener offered by Yahoo. It is refreshingly simple, user-friendly, and well-suited to working on a variety of tablet devices. Approximately 60 different filters can be accessed, and I especially liked the sliding scale that can be dragged according to preferred parameters. Among its drawbacks are an absence of pre-set offerings, the inability to save screens for future use, and a lack of spreadsheet-exporting capabilities.

Also missing was a backtesting mechanism, a common complaint of free screeners. (Although of course, as more than one Wall Street wit has remarked, "You can prove anything with backtesting.") Again, Google's tool is perhaps better suited to quick scanning rather than sophisticated in-depth analysis.



3. YCharts

This Chicago-based company was co-founded in late 2008 -- back when few had the stomach to so much as look at a stock chart -- by Google (NASDAQ:GOOG) alumnus Shawn Carpenter. It aims to uncover fundamental value from scores of proprietary metrics encompassing approximately 4,600 equities. The clean look, impressive graphics, copious drop down menus, and visually uncluttered interface are notable strengths. A series of tutorial videos offer initial users an easy introduction to site navigation.

YCharts operates a tiered pricing model, increasingly common in the industry. Free registration provides access to ten years worth of historical data and about 85 separate valuation benchmarks. At the other end of the spectrum, $40 per month buys YCharts Pro. (A complimentary two-week trial is also available.) This premium subscription service gets you 30 years worth of data sets and 60 in-house calculations aimed at unearthing hitherto hidden value.

Befitting a firm that was founded in the Web 2.0 era, YCharts is also social media friendly, with its detachable graphics easily linked to Tweets. The site represents a considerable step up from the previous two entries on our list, even if one must pay up some.

4. Zachs

With this being peak week for third-quarter corporate results, many investors are turning to Zachs, a firm famous for providing earnings estimates and analysis. Its free custom tool encompasses 18 separate categories. Those prepared to shell out approximately $200 annually get additional access to a universe of roughly 4,200 issues tracked by Zachs.

Unsurprisingly, its Earnings Surprise/Revision screener is the industry benchmark and the firm also does an admirable job educating investors, with well-known stock screener Kevin Matras offering insights on the site. The premium Research Wizard provides some 600 parameters although, at well over $1,000 per year, it may be more than many amateur investors need.

5. Morningstar

The research firm, founded in 1984 as a rival to Lipper Analytical Services, is best known for assigning star mutual fund rankings. Its free equity screen is fairly bare bones, but offers some intriguing combinations among nine starter permutations. These include "Bargain Basement Small Caps," "Blue Blood Blue Chips," and "Profitable But Unloved." (Tagline: "Stellar profits should be the way to Wall Street's heart, but these firms have missed out on the romance.")

The site works well enough, although its overall feel is considerably more "clunky" than the sleek look of YCharts. Morningstar's premium product, meanwhile, scans some 10,000 stocks using over 440 screening criteria. A 14-day free trial is available, after which the user is billed $21.95 per month. Some gripe that the cost has increased excessively in recent years, but for those interested in scanning, for instance, no-load funds that fit the criteria for Socially Responsible Investing, its proprietary X-Ray tool is second to none.

6. FinViz

This site, whose full name is Financial Visualizations, may not have quite the name recognition for average investors of some others on our list, but it offers conceivably the single best screening product. The company claims to deliver "the fastest and the most advanced stock screener available online" and, a few minor quibbles aside, it's hard to argue. The free offering is a day trader's dream, allowing stocks to be filtered by every conceivable metric either in isolation or against industry peers, using items prized by both fundamental (e.g. institutional ownership) and technical (candlestick formations) disciplines. Its dividend scanning device is especially strong, an important consideration in these yield-starved times. A neat trick also allows you to automatically bring up a treasure trove of relevant chart information on a specific stock by simply placing your cursor over its symbol. Detailed heat maps on market indices also contribute to the "cool" factor.

A new premium Elite offering, at $299.50 annually, comes complete with additional bells and whistles including advanced charting, email alerts, and pair-trading capabilities. For the run-of-the-mill stockholder, however, its free product should more than suffice. Granted, pre-set screens are noticeably absent in the gratis version. And the sheer volume of options available -- the basic starter screen presents users with 6,685 stocks covering 335 pages -- may induce "decision paralysis." But it is a clear candidate for overall best in breed.



7. CNBC

As one would expect from the company that bills itself as "first in business worldwide," CNBC boasts a formidable free stock scanner. Five pre-defined screens, ranging from Small Cap Value to Large Cap growth, are available, along with the ability to customize to your heart's content. The data feed, pulled from Thomson Reuters (NYSE:TRI), is robust and surveys more than 10,000 companies.

Impressively, institutional ownership filters can be amended according to investment preference and company location. And screens may be saved for future use, an invaluable detail and something that is certainly not the case with all complimentary screens. Negatives? It could provide better background explanation of some metrics it uses. Also, annual consensus estimates are surprisingly only available for the current fiscal year. To summarize, the site is more functional and workmanlike than dazzling, but it certainly does the job.

8. InsiderCow

This Boston-based company is somewhat more specialized, but well worth a visit. It tracks insider trading, which a voluminous amount of academic research suggests is often a useful signal for stock sentiment. (To take a recent example, JC Penney (NYSE:JCP) COO Michael Kramer's purchase of 4,400 shares on August 16 at $23.74 each proved to be a bullish buy sign on the equity, now trading north of $26.00.)

The free platform contains realms of historical analysis, data that becomes much more real-time when one upgrades to premium membership. This costs $29.95 per month, with a 14-day free trial again available for first timers. Subscribers can screen by a variety of metrics such as "Companies with the most insider buys/sells in the last seven days." Especially impressive is InsiderCow's claim that it can categorize trades "within 30 seconds on average," which is well ahead of the standard turnaround time mandated by the latest SEC laws. 

9. GuruFocus

This eight-year-old site was founded by a Ph.D. with a predilection towards value-based portfolio strategies. It aims to make the investor's job easier by culling from the best ideas of notable market mavens ranging from Carl Icahn to Wilbur Ross. The free tool provides entry to several simple pre-packaged screens, a decade's worth of financial data, and ample insider trading activity. There were technical issues the first time I tried to log on, but it quickly revealed itself to be a decent product. For upscale users, an "All in One" package will set you back $289 per year. It enables the user to drill down on assorted model portfolios and even select the "Most Convicted Ideas." (Hopefully this has nothing to do with prison sentences... but given the number of hedge fund heavies who have ended up behind bars, one never knows.)

Overall an impressive operation, even if the seven-day free trial of its premium product is on the stingy side by industry standards. And, given the spectacular fall from grace experienced by some of its self-appointed sages in 2012 (John Paulson and Michael Dell to name but two), many may be tempted to conclude that there is ultimately no such thing as an expert. 



10. Equity Clock

Ending with something slightly different, this free site is not a pure stock screener per se. It nonetheless offers investors the interesting option of searching securities for seasonal patterns, the aim being to decipher an optimal trading time based on historical charts. October is an especially opportune time to reflect on the quirks of the financial calendar, for the year's tenth month has long had the reputation for being cursed, largely due to calamities in 1929 and 1987. Ironically, however, it more often than not finishes in positive territory, and indeed last October proved to be the market's single best month for 24 years. Equity Clock is an easily accessible product for anyone who believes past is prologue.

Caveats

Stock screeners are priceless time-saving devices, able to identify diamonds in the rough relatively quickly and easily. They are, however, far from infallible and should really be used as only one aspect in a stock picker's arsenal. Price/earnings ratios and gross margins are easy enough to input into a computer, but the world's most sophisticated screening technology is utterly powerless to predict an unexpected "Black Swan"-type event. Take two examples from last week alone.

Citigroup (NYSE:C) would certainly have featured prominently on many scanners on Monday at 4:00 p.m. Eastern after jumping 5.50% to top the entire S&P 500 Index. Who knew that at 8:09 a.m. the very next morning its CEO would suddenly resign? Or that Google (NASDAQ:GOOG), by almost all accounts a screaming buy when markets opened at 9:30 a.m. on Thursday, would watch horrified while its earnings subsequently leaked out early at 12:31 p.m., causing the stock to slump 8.01%?

Screeners are also only as good as the data being used, so it is critical that they stay current. Moreover, make sure each one is comparing like with like. Discrepancies can occur depending on whether one is analyzing ADRs versus local stocks, voting or non-voting shares, diluted as opposed to undiluted earnings, forward vs. trailing P/E, and so on. This doesn't just occur with obscure foreign entities, either. For instance, although Yahoo Finance and Google Finance both currently list the market capitalization of Facebook (NASDAQ:FB) as $41.39 billion, during its first chaotic trading week in May, Yahoo's figure was as much as $20 billion higher. 

That said, the best screening tools provide a stellar service. The space continues to evolve, with many of the more popular all-purpose offerings having fled the scene. MSN Money disbanded a well regarded custom stock service in November 2009 and Reuters also pulled the plug on its Investor PowerScreener. In their place have emerged some excellent alternatives, increasingly tailored toward specific investing niches.

Some of the free offerings will suffice but, as the case elsewhere on Wall Street, you ultimately get what pay for.
More From Minyanville:
Stock chart: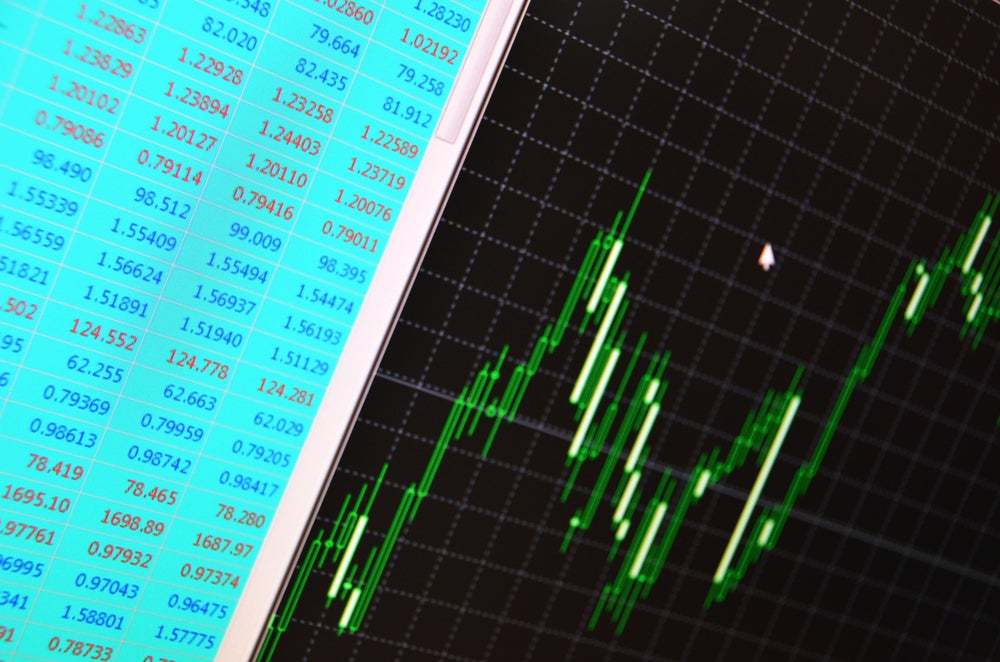 The preceding article is from one of our external contributors. It does not represent the opinion of Benzinga and has not been edited.
Posted-In: Trading Ideas
View Comments and Join the Discussion!