Nobody Told You this on Best Buy, So We Will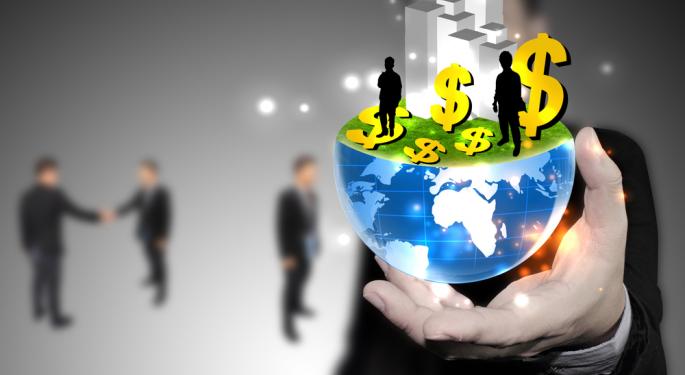 Seven months into our launch at a sell rating on Best Buy (BBY), it seems to be the continued right course of action. Value stock? Yeah sure, more like a trap that vaporizes the value of one's portfolio (never was fond of the "value trap" jargon). It's important to dissect what we learned this evening from Best Buy into a couple different buckets because yes, there are hidden messages through and through. Check this though: for the first time in recent memory there is something positive to mention on Best Buy.
Third Quarter/Medium-Term
The stock is off in the afterhours for a myriad of reasons, and most certainly the company has not earned the luxury of having its stock advance in the face of poor numbers. For that to occur, the bottom in Best Buy's sales and earnings will have to be seen, and that in no way was the case this evening.
Comps: -3.2% to -5.3%
•Decoded: No improvement in comp trend despite a major product rollout in the iPhone 5. This supports the view that Best Buy is uncompetitive to the companies that sell devices in its stores and yes, the internet.
Gross Margin: Down More than 100 bps
•Decoded: Not enough costs have been removed under the Brian Dunn previously articulated restructuring plan to profitably run a business with mid-single digit percentage negative comps. Additionally, and in tandem with the comp, it's likely that international was very unfriendly to Best Buy in the quarter and the holidays will be skewed to inventory liquidation instead of margin maximization.
SG&A Expenses: Up Low-Single Digit Percentage
•Decoded: Hey, it won't be cheap to fix the company, and investments in associate training speaks volumes to how untrained the employee base is to drive the level of sales and margin that Best Buy requires.
Earnings (if a loss is not in the cards…): Down "significantly" year over year
•Decoded: Unwillingness to provide guidance makes me wonder about the internal structure of Best Buy; to not have at least a range of outcomes is odd. But, in its defense, it may not want to publicly disclose the number with Schulze hanging around (perhaps he pulls the bid, perhaps he were to lower the bid, fact is one does not know, no need to throw gas on the fire).
Medium-Term Read
Mr. Market reads this batch of information as Best Buy lacking visibility into a key holiday selling period (more aggressive stance on pricing, are we looking at yet another earnings warning during the holidays). Plus, Mr. Market likely has strong concern on the health of this business in 2013 should it remain in the public eye, as fundamental changes to the model likely open the floodgates on how far down operating margins travel.
Schulze Drama
Does this news flow do anything to strengthen Schulze's hand? Yes. First, it gives him a platform from which to sharpen his bid for the company seeing as the earnings outlook continues to deteriorate. Second, he and his supposed backers could be looked at as white knights in the eyes of Best Buy's remaining shareholders (they will be losing more money in the morning, and have the fear of more money being lost in the future). The analyst day in the first week of November will basically represent this for Joly: (1) his not so silent pitch to remain a public company as a means to unlock ultimate value; and (2) his not so silent pitch to Schulze that Best Buy is undervalued.
The Positive
Joly's hiring was frowned upon by the investment community, including by yours truly. Nonetheless, he has shown a couple favorable things with this announcement. First, that he is in fact the turnaround specialist he was billed, doing what any executive brought into a tough situation does initially: set a new executive team that he/she is comfortable with and that offers skills he/she may lack. Second, he has placed a mobile/connectivity guy (Score) in charge of U.S. retail, critical in terms of bringing vital understanding on how to better integrate online with brick and mortar. What these maneuvers demonstrate is a capable, executive team that should quiet Schulze's criticism on the competency of the team.
The preceding article is from one of our external contributors. It does not represent the opinion of Benzinga and has not been edited.
Posted-In: Trading Ideas
View Comments and Join the Discussion!