Barron's Picks And Pans: Value Stocks, Disney, Chipotle And More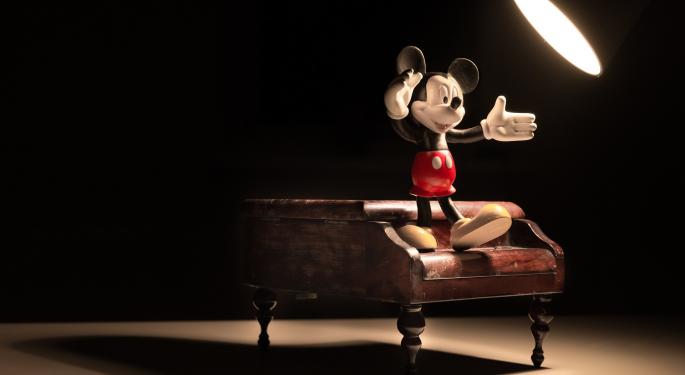 This weekend's Barron's cover story asks whether after a decade value stocks are ready to shine again.
Other featured articles show whether there is still value in an entertainment giant and how a trade war could impact semiconductor makers.
Also, the prospects for a fast-casual chain and a top hedge fund's picks.
"Are Value Stocks Ready to Grow Again?" by Reshma Kapadia takes a look at why value stocks may soon start to shine again after languishing for seven of the past 11 years. The article reveals what the best managers are buying now. Is Facebook, Inc. (NASDAQ: FB) one of those that will reward investors who stubbornly refused to overpay for skyrocketing stocks?
Jack Hough's "Netflix Could Soon Pass Disney in Market Value" points out that streaming leader Netflix, Inc. (NASDAQ: NFLX) is on a roll while Walt Disney Co (NYSE: DIS) stock is in a slump. Yet, there is still value in the owner of Hollywood's most profitable film studio, says the article, and it could be the better buy.
In "Chips Loom as a Target If Trade Dispute Expands," Tiernan Ray makes a case for moves made by the Trump administration raising the specter of U.S. chips being used to pursue a trade war. If China, fearful of its reliance on U.S. chips, redoubles its efforts to cultivate a home-grown industry, what will that mean for the likes of QUALCOMM, Inc. (NASDAQ: QCOM)?
The Chipotle Mexican Grill, Inc. (NASDAQ: CMG) first-quarter report was boosted by several dynamics that could be short-lived, according to "Winning Recipe for Chipotle?" by Avi Salzman. However, see why Barron's believes its shares soared 24 percent and Wall Street is genuinely enthusiastic about the stock for the first time in years.
See Also: Bulls On Parade: Wall Street Reacts To Microsoft's Q3
In Mary Childs's "Why a Top Hedge Fund Likes Disney, Time Warner" see why KG Investments, a Barron's top-ranked hedge fund, currently favors the likes of Time Warner Inc (NYSE: TWX) and Visa Inc (NYSE: V). The fund takes a long-term approach to stock-picking, focusing on high-quality, high-growth equities with strong balance sheets.
"A Bullish Bet on Banks as Interest Rates Rise" by Gunjan Banerji suggests that the continuing slide in Treasury prices could bolster a rally in financial shares. However, investors should be aware that playing interest rates is rarely simple. Check out the article to see what that may mean for U.S. Bancorp (NYSE: USB) and its peers.
Also in this week's Barron's:
Barron's annual ranking of 100 top hedge funds
Why cash is making a comeback
A lobbying index that beats the market
Why pensions and politics don't mix
How big investors bring big clout to the climate change debate
Posted-In: Barron's Chipotle Mexican Grill disney Facebook Netflix QualcommTop Stories Media Best of Benzinga
View Comments and Join the Discussion!