Smartphone App Downloads: Facebook Reigns, Snap Lags, Twitter Doesn't Crack Top 10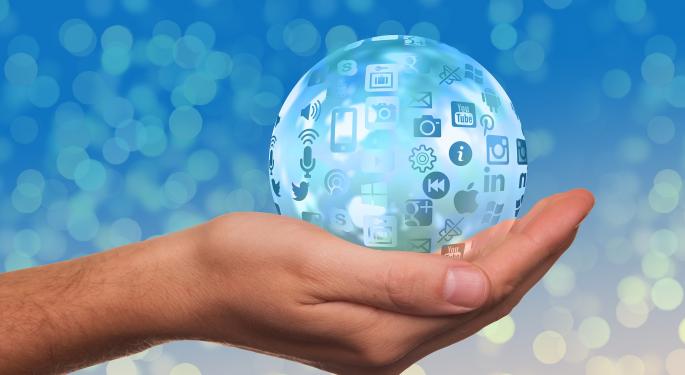 Facebook Inc (NASDAQ: FB) has arrived as a social media behemoth, with data all around confirming its supremacy.
Data compiled by Priori Data showed that Facebook was the unparalleled leader in terms of Android app downloads in the month of July and had respectable numbers even among the Apps downloaded in iPhones, according to Statista.
Twitter Inc (NYSE: TWTR) is conspicuous by its absence from the top 10, reflecting the sad state of affairs at the "once a social media darling."
Facebook Juggernaut Rolls On
The combined number for the top 10 most downloaded Android apps in July was a staggering 354 million. Six Facebook apps featured in the top 10, with the combined download number for these apps at 297.33 million, or 84 percent of the download numbers for the top 10 Android apps.
WhatsApp Messenger had 103.64 million Android downloads followed by Messenger at 84.84 million, Facebook at 40.99 million, Instagram at 39.68 million, Facebook Lite at 19.25 million and Messenger Lite at 9.29 million.
Facebook and its allied applications accounted for over one-fourth of the downloaded iPhone apps. The top 10 iPhone apps accounted for 20 million downloads, with Facebook apps making up about 30 percent of the total.
Messenger had 2.57 million iPhone app downloads compared to namesake Facebook apps' 2.14 million and WhatsApp's 1.21 million.
Source: Statista
Commendable numbers for sure, but where does this leave others?
See also: Facebook's Mimicry Tactics Against Snapchat Appear To Be Working
Snapchat Lags As Imitation Wins Over The Innovation
Snap Inc (NYSE: SNAP)'s flagship application Snapchat had 22.99 million Android downloads. This is way behind collective Facebook apps' 297.33 million.
Incidentally, it did not feature among the top 10 downloaded iPhone apps in July.
Snap, despite being the innovator has ceded share to Facebook, which has blatantly copied several of its features, including ephemeral messaging and Stories, which was adapted to both Instagram and WhatsApp.
Twitter Staring Down The Barrel
Twitter is seen nowhere in the prestigious club of top 10, either in Android or iPhones. With the core business suffering, the company's top line has been on the wane, as advertising revenues prove elusive due to the shrinking user base.
The company's recent quarterly results showed that monthly active users, or MAUs, rose a mere 5 percent year over year, while Facebook's rose 17 percent to 2.01 billion as of June 30, 2017.
Others Featured In Top 10
Amazon.com, Inc. (NASDAQ: AMZN) had 1.83 million iPhone downloads in July, Netflix, Inc. (NASDAQ: NFLX) had 1.53 million downloads and Pandora Media Inc (NYSE: P) Music and Radio had 1.30 million downloads.
Incidentally, Sarahah was the top downloaded iPhone app in July, with a 3.88 million number. This app was developed by a Saudi Arabian. It is an anonymous messaging app, which allows users to leave anonymous messages on other users' profiles.
Posted-In: Instagram Messenger Messenger Lite Priori DataTop Stories Tech Media Trading Ideas Best of Benzinga
View Comments and Join the Discussion!