10 Years Of Pornhub: VP Talks New Markets, Philanthropy And Creating Original Content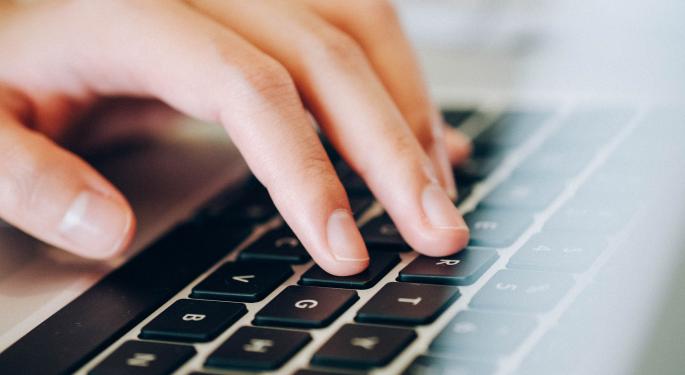 Whether you'll admit it or not, you've probably heard of Pornhub.
Pornhub, to put it simply, is the single biggest provider of professional and amateur pornographic video on the internet. Ten years after being launched in May of 2007, the site boasts an average of 92 billion video views per year, 10 million registered users, and over 75 million daily users. That's almost half as many as Snap Inc (NYSE: SNAP)'s Snapchat.
Even those who favor more traditional entertainment fare may have seen any of Pornhub's impressive philanthropic efforts covered in their local news, including deploying a fleet of branded trucks that provided real and much needed aid in snow removal during Winter Storm Stella earlier this month.
Pornhub has also launched centers for sexual health and wellness centers, raised funds for men's health issues and created a "Panda Style" initiative aimed at saving the endangered giant panda species.
With the climax of its first decade in business coming soon, Benzinga contacted Pornhub Vice President Corey Price to discuss the company's past, present and future. Check out the SFW interview below.
BZ: Porn consumption, like every other type of entertainment once delivered thru traditional media, has been affected by the digital age (piracy, streaming, file-sharing, etc). How has Pornhub capitalized on the transition from DVDs and magazines to streaming and file-sharing?
Price: Pornhub was founded in 2007, a time when the transition away from traditional media and toward the digital age was in full effect. At that time, people were discovering the expediency provided through streaming and file-sharing and utilizing it more and more. Instead of looking at magazines or watching DVDs, users could now access a library of video content, streamed directly to them on their computers (and later phones) with the quick click of a button.
I guess the rest is history as the growth of Pornhub really took off soon thereafter.
How did you reach the decision to jump into creating original content?
Price: Our foray into original content was largely driven by the launch of our premium subscription service, Pornhub Premium, to immense success. Our fans really gravitated to the offering, enjoying their favorite full-length videos in crisp 1080p resolution on-demand a la Netflix, Inc. (NASDAQ: NFLX). And, similar to Netflix and other subscription services that have developed their own content, we wanted to do the same by partnering with some of our top content partners and offer our fans something original (pun intended) courtesy of their favorite adult entertainment platform. Thus the debut of both Full Holes, and, most recently, Beaverdale, under our official production arm designated to create new, original content unique to Pornhub, dubbed Pornhub Originals. We also offer a variety of VR content as well as the exclusive "Fake Agent" series under the Pornhub Originals moniker.
You've also dabbled in wearable tech with the Wankband. Are there ways Pornhub can enter new markets like virtual and augmented reality devices, etc.?
Price: Here at Pornhub we are all about penetration. Into new verticals that is. Through the past year alone, we've diversified our brand, particularly within the technology ecosystem, behind the rollout of a brand new, free VR category and developing cutting-edge products including Wankband, TwerkingButt, etc.
Through 2017 and beyond, we have plans to continue to penetrate new markets and enhance our current offerings. With the continued success of Pornhub as the leading adult entertainment platform, we've really garnered a substantial worldwide following with many devoted fans. It's for these fans that we offer everything that we do and continue to rollout unique campaigns and are dead set on being the go-to company for sex tech innovation. We have some cool announcements up our sleeve so definitely be on the lookout for those.
You guys do a ton of philanthropic work. What's been your most successful charitable campaign so far?
Price: Pornhub Cares was born from our desire to give back to our fans in a manner that would provide meaningful change in their lives, and, to society as a whole. We officially launched Pornhub Cares in 2015 in conjunction with the debut of the Pornhub Scholarship, which after a careful selection process, awarded Mary Ann Uribe $25,000 to pursue her academic aspirations.
Since then, we've run an assortment of philanthropic campaigns that have resulted in sizeable contributions to various charities including the mobile spaying and neutering clinics of People for the Ethical Treatment of Animals (PETA), the largest animal rights organization in the world; the Movember Foundation, the leading global organization committed to changing the face of men's health; and The Moclips Cetological Society, a non-profit organization dedicated to saving the whales through knowledge and conservation, among others.
It's tough for me to say which one was the most successful, since all of them have been able to provide for those in need, which, ultimately, is our main goal. If you're talking about media attention, some campaigns garner more visibility than others, whether it be because of the premise or the organizations we partner with.
You can check out all our work for Pornhub Cares here.
How does Pornhub hire? What do you look for in someone that wants to work with you?
Price: We're always looking for top quality candidates in their respective fields to join the team. While of course we look for all the typical qualities in candidates - strong work ethic, strong communication skills, leadership abaility, etc. – we also look for those with a certain level of open-mindedness and a good sense of humor.
Pornhub does a lot of marketing & sponsorship—how do you measure return-on-investment with that? Porn is something that most people don't talk about openly—how does that factor into these kinds of big marketing moves?
Price: For us it's really just about making ourselves visible in unexpected places. The goal with a lot of what we do is to make porn a part of conversations that it typically hasn't been, like we've done with music, fashion and philanthropy, for instance.
What events are your biggest traffic drivers during the year (e.g. holidays, the election, snowstorms, etc.)?
Price: We offer insights with data analytics on user activity during many specific events and holidays. We house all those data reports on our Pornhub Insights blog. There, you'll find a combination of timely events and holidays that we dig into and provide some interesting stats around. It's definitely worth checking out. It breaks everything down.
We've actually found it more interesting to examine what causes traffic numbers to drop on the site. During major events like the Super Bowl and on holidays like Christmas and New Years, traffic tends to dive. Of course, this varies depending on time and location but we've really enjoyed teasing this data out and sharing it on Insights.
How does Pornhub use social media to further its strategic objectives?
Price: We utilize social media in a number of ways. Primarily, we use it to interact with our fans and let them know about our current campaigns. Social media also allows us to showcase our personality. Pornhub Aria (@Pornhub) is the voice and face of our brand and gives our community someone to converse with directly. She knows what our viewers want to see and talk about on social platforms and curates accordingly.
Pornhub doesn't seem willing to operate on the fringe; with such a public profile you guys are clearly not afraid of the spotlight. Any chance we could see a Pornhub IPO in the future?
Price: We don't have plans for that right now, but you never know in the future.
The 10th Anniversary of the site's launch is almost upon us; where do you see Pornhub 10 years from now? Are you planning anything big to celebrate?
Price: If you had asked me this question in 2007, I wouldn't have been able to predict where we are now. I probably would've fallen incredibly short in regards to my predictions vs. where we currently are and just how much we've grown. Through just the past year we've diversified, penetrated and evolved so much. So it's especially tough to predict where we will end up 10, 15 years from now.
As for what we have planned for our 10th anniversary, I can't divulge too much detail but can confirm something is in the works. You'll just have to stay tuned.
Related Link: World's Largest Porn Site Offers $25K 'Bug Bounty'
View Comments and Join the Discussion!
Posted-In: Corey Price internet porn online porn PornhubTop Stories Exclusives Interview Best of Benzinga