5 Tips For Young People Buying Their First Home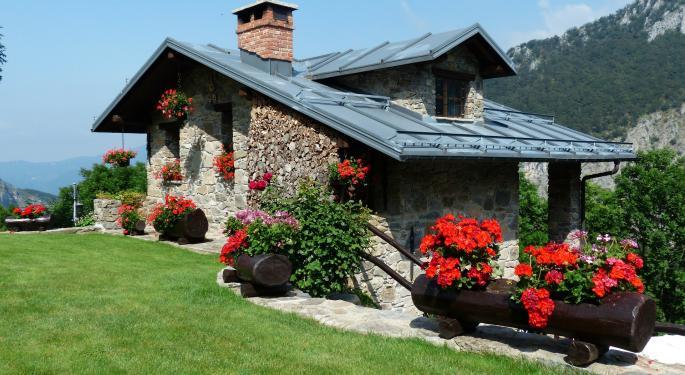 With U.S. mortgage rates near all-time lows, the appeal of purchasing a home has become much more enticing. For those who currently own, those lower rates mean looking into refinancing options to lock in lower rates; for those who rent, this may provide a nice entrance into home ownership.
According to the most recent National Association of Realtors® Home Buyer and Seller Generational Trends report, the demographics of first-time homebuyers has shifted over the last century. The current median age sits around 29, with over 65 percent of homebuyers under the age of 34.
One consequence of shifting demographic means those interested are young, but not financially literate. Today's first-time homebuyers are able to set themselves up for success differently than members of younger generations.
Below are five tips, catering specifically for older Millennials who are looking to plunge into homeownership for the first time.
1. Have Stable Employment and a Robust Savings Account
Your financial security is of the utmost importance when looking into any large purchase. If you are unsure of the likelihood that your job and a steady paycheck will be there in six, 12, 36 months, you need to step back and logically assess how probable it is you can keep afloat while paying off a home.
As with any basic personal finance advice, it is wise to have a substantial savings account. Particularly for large purchases such as homes, making sure there is a financial cushion to fall back on in case of unthinkable circumstances should be a determining factor when you are looking for your first home.
Related Link: It Might Be The Perfect Time To Buy A Home: Here's Why
2. Understand And Adhere To Budgeting Strategies
If money management is not a strong suit, it will pay off to get down to business and take the time to invest in your financial literacy. Without basic financial know-how, taking on a loan for hundreds of thousands of dollars might not be a wise move for your long-term financial
portfolio. Make sure you understand exactly what you are getting yourself into, how you will afford payments in the years ahead and how you will handle unplanned financial obstacles.
3. Have a Healthy Credit Report and Know How To Handle It Responsibly
When applying for home loans, a healthy credit score is your MVP. Without stellar credit, you could find yourself paying far more than you should. Take the time to make sure your credit tells a story of a financially responsible individual, and you are bound to see the rewards.
Remember: Your credit reflects who you are to lenders. It's a snapshot into how you have handled credit in the past and provides an educated guess as to how you will act financially in the future.
4. Understand Loan Approvals
It's easy to become swept away by the glamour of home shopping. The excitement and possibilities can lead to pricey immediate gratification, instead of financially sound judgments. It is incredibly tempting to look at approval amounts as permission to push your budget, particularly when submitting loan applications and receiving approvals. Simply because a lender says you can borrow a certain amount does not mean it is the wisest decision. Approvals are meant to be guidelines and firm upper limits, not excuses to push your budgeting envelope beyond its comfort zone.
Ashland University Professor of Finance and CFP® Terry Rumker told Benzinga "You should decide how much you are willing to spend each month on your home — principal, interest, insurance and taxes combined — and then figure out how much money you are willing to borrow. Not how much a bank is willing to lend."
5. Critically Assess The 20% Down Payment Rule And See If It Makes Sense For You
While the debate on how much to put down on a home purchase has been going on for decades, with the most frequently touted advice being that 20 percent is the golden rule, contracts can go forward with less — much less — brought to the table.
Related Link: Get Down With Down Payments
With excellent credit scores and by meeting other qualifications, Quicken Loans offers a product that allows first-time homebuyers the option of putting down as little as 1 percent, all while gaining 3 percent equity.
However, statistically, it has been shown that there is a strong case for higher down payments as correlations exist between down payment amounts and mortgage delinquencies.
The same studies did, however, illustrate that lower down payments are not major drivers of delinquency when the loans were properly underwritten.
In other words, delinquency is something to keep in mind, but should not be the sole deterrent when determining how much of a down payment should be brought to the closing table.
When considering purchasing a first home, keep the above in mind and come to the experience with some financial understanding and an open mind. Jump on the trend. Over June, existing home sales jumped more than 1 percent, due in large part to first-time homebuyers.
Furthermore, homebuilders are cashing in on the market trend, as the iShares Dow Jones US Home Const. (ETF) (NYSE: ITB) is up 9.34 percent year-to-date.
View Comments and Join the Discussion!
Posted-In: first-time homebuyers Housing Market MortgagesTop Stories Personal Finance Real Estate Best of Benzinga