'Helicopter Money' Is On Its Way To Japan... Or Is It?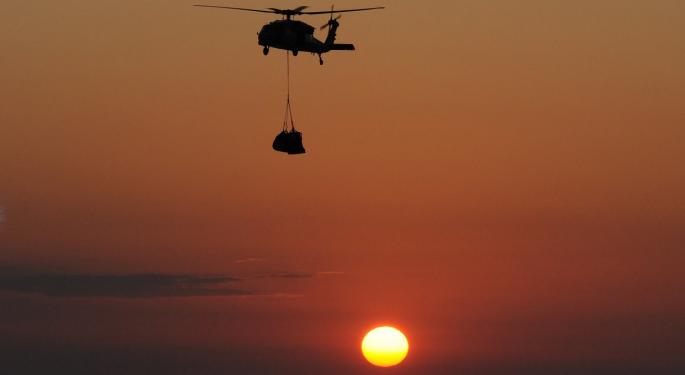 According to Bloomberg, there is close to $10 trillion worth of bonds yielding less than zero and more than $6 trillion of the total is Japanese government debt.
Meanwhile, Japan's Prime Minister Shinzo Abe was told by an adviser Etsuro Honda that "now is the time to introduce helicopter money."
"Helicopter money" is a term that figuratively implies large sums of money appear out of thin air and are distributed from a helicopter to stimulate the economy.
Former Federal Reserve Chairman Ben Bernanke also popularized the idea of helicopter money. Ironically enough, he also sat down for a meeting with Abe. Honda felt that the prime minister would benefit from speaking with a "global leading scholar" who is also "clearly advocating helicopter money."
Conflicting Reports
Reuters reported that a key adviser to Abe, Koichi Hamada, strongly opposes the use of "helicopter money."
He told Reuters that by doing so, there is a chance the country will "lose control of inflation."
"To establish a system in Japan that allows the government to print as much money as it wants would lead to serious consequences in the future," he said.
The Bank of Japan is scheduled to meet on July 28 to 29.
Did you like this article? Could it have been improved? Please email feedback@benzinga.com to let us know!
Posted-In: Bank of Japan Ben Bernanke Bloomberg BOJTop Stories Economics Federal Reserve Media Best of Benzinga
View Comments and Join the Discussion!