1 Tool Bridging The Gap Between Institutional And Personal Investors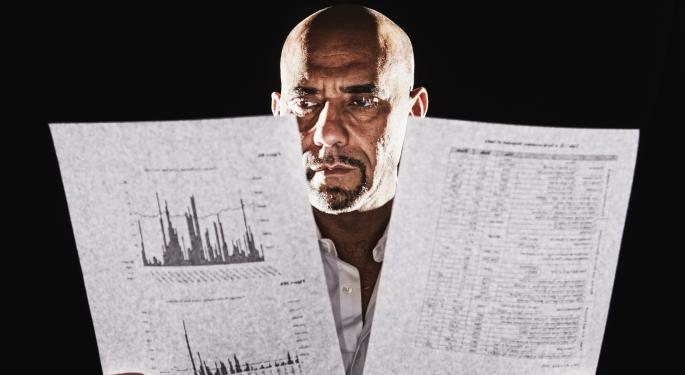 At 17 years old, most kids' daily schedules consist of going to school, doing their homework and perhaps playing on a sports team. But in 2013, Eli Engelman, then a high school student living just north of Chicago, was doing something most people twice his age have never done – he was founding his first company.
A Budding Entrepreneur
Engelman is the brain behind iStockAlerts, an app that aims to level the playing field between institutional and personal investors. His interest in finance started during his junior year in high school. "I played a lot of tennis," he told Benzinga. "But then I got hurt...I was out for eight months. So I got really into the markets, watched a lot of CNBC, then started trading with a simulation account from Investopedia."
He launched the company two years ago, after he saw first-hand the gap between Wall Street and Main Street traders during an investment banking internship in New York. "I saw the programs those guys were using and the advanced metrics, and I realized that it was way beyond anything I had at my disposal at home," Engelman explained. "I thought, there has to be an easier version of this – a way that the everyday investor can keep track of and better understand their stocks."
Related Link: Finalists Announced For Benzinga Fintech Awards
The Platform
In Engelman's own words, "iStockAlerts is a simplistic tool to understand algorithmic trading." The app offers Buy, Sell and Hold ratings for users' portfolio of stocks and alerts them whenever those recommendations change. The ratings are based on an algorithm that Engelman developed himself based on non-technical factors.
The newest version of the platform, which was released in early July, includes several additional features. When users open iStockAlerts, they can now monitor major indices, see the largest gainers and losers of the day and watch the Benzinga news feed. On top of that, they can integrate their online brokerage accounts to trade within the app itself.
Almost 7,000 people already use iStockAlerts for their daily trading activities. "We'd still like to see some more growth," Engelman admitted, "but I think we're turning a corner right now."
With a host of practical features and a user-friendly interface, the future certainly looks bright for iStockAlerts and its young founder.
Image Credit: Public Domain
Posted-In: Eli Engelman iStockAlertsExclusives Personal Finance Trading Ideas Interview Best of Benzinga
View Comments and Join the Discussion!