Apple's $17,000 Watch Is First Step Toward $30,000 Car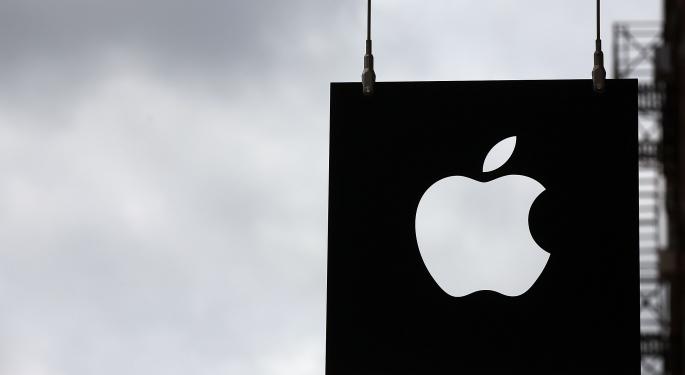 Apple Inc. (NASDAQ: AAPL) has yet to confirm or deny the existence of the rumored iCar, but the company has not shied away from selling expensive products. Its most expensive offering is the $17,000 Apple Watch.
Devin Liddell, principal brand strategist at Teague, thinks that ultra-pricey wearable could be Apple's first step toward releasing a car.
"They wouldn't have done the $17,000 watch if they weren't trying to create a bridge to the $30,000 car," Liddell told Benzinga. "If they weren't interested in car making, that $17,000 watch may not have existed at all."
Teague, a global design consultancy, has worked on everything from Boeing Co (NYSE: BA) planes to Xbox game consoles. Many of the company's projects are top-secret, but Liddell assured Benzinga that Teague is not working on a car for Apple.
"What the $17,000 watch does is it creates a bridge in people's brains that goes, 'Hey, if I could spend that on a watch, I could spend twice as much on a car,'" said Liddell. "I personally think it's unlikely we'll see a $100k model [from Apple]. But I think we could see a lot of the $30,000 to $50,000 models, but it's all about bridging that gap between the high-end watch to the high-end car."
In addition to new automobiles, the $17,000 Apple Watch could also inspire a $20,000 iPhone.
Related Link: How Apple Could Help Tesla By Building A Car
No Baggage
Liddell said that Apple has an advantage "in the sense that they aren't bringing any of the baggage of decades and decades of car building."
"When you have decades and decades of experience in car making, that can be great and it can also be a huge hindrance," he said. "The status quo exists to be disrupted. Apple is optimally positioned to be that disruptive force because they have not been burdened with decades of car making. They can look at this from the point of view of a blank slate. That in itself is totally powerful."
Liddell pointed to Apple's history of disruption and the impact it has had on other industries.
"It wasn't like tablets didn't exist before the iPad," Liddell added. "It wasn't like people hadn't experimented with wearables before the [Apple] Watch. They've got a big skill set in terms of challenging the status quo and bringing something new to it."
Disclosure: At the time of this writing, Louis Bedigian had no position in the equities mentioned in this report.
View Comments and Join the Discussion!
Posted-In: Apple Car Apple Watch Devin Liddell iCar TeagueTop Stories Exclusives Tech Best of Benzinga