Is Your Next Flight Safe From Hackers?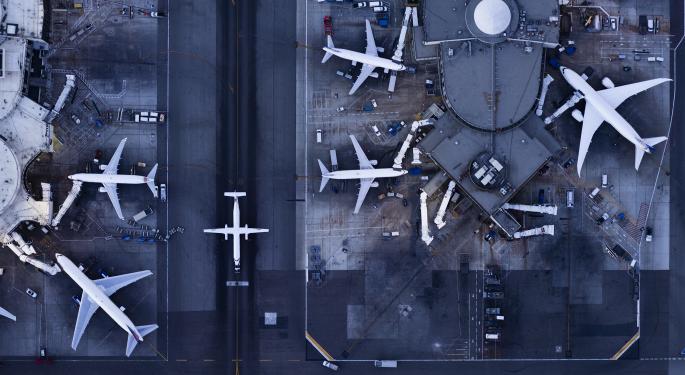 Now that one airline has been forced to ground its flights, consumers are starting to wonder: is it still safe to fly? And if it is, what's being done to ensure these hacks aren't repeated?
Sebastian Mikosz, CEO of LOT (the Polish airline that was hacked), told reporters that this is a widespread problem.
"This is an industry problem on a much wider scale, and for sure we have to give it more attention," said Mikosz, as quoted by Reuters.
Security experts are not overly optimistic about the situation.
"We see that it's very easy -- even some of the best, most well-funded institutions can have gaps and weaknesses," Stephen Boyer, co-founder and CTO of BitSight Technologies, told Benzinga. "They can potentially ground flights because they can't do the route planning or flight planning. There's always some risk. I think it's going to vary from organization to organization."
Boyer said that he sees a pattern in the industry. When technologists are working on something new, they build the system to perform well. At this stage, security is an afterthought.
"We don't [initially] build them with a threat model," said Boyer. "Oftentimes we expose those threats later. These systems are enormously complex. I think they're going to get more security now as people are turning attention that way."
Rami Essaid, co-founder and CEO of Distil Networks, agrees that development does not happen with security in mind.
"We need a fundamental mind shift," Essaid told Benzinga. "[We need to] think of the security aspect first and then develop around that."
Until things change, Essaid expects to see more hacker attacks.
Related Link: Are Connected Cars Truly Hackable?
Flight Control?
Passengers may be frustrated by grounded flights, but that isn't typically a life-threatening matter. If hackers took over a plane, however, safety would be an issue -- but that isn't likely to happen.
"Right now they are firewalled," said Essaid. "[A guy] on the ground cannot take control of the plane."
Essaid added that it could be possible to gain access to the system and theoretically take control of the plane if the hacker had physical access. Without physical access, it may not ever be possible for hackers to actually control the plane.
"Now that [the airlines] know about it, they're reacting and trying to fix it," said Essaid, referring to the various vulnerabilities that have allowed airlines to be hacked.
Disclosure: At the time of this writing, Louis Bedigian had no position in the equities mentioned in this report.
Posted-In: BitSight Technologies Distil Networks LOT Sebastian MikoszTop Stories Exclusives Tech Interview Best of Benzinga
View Comments and Join the Discussion!