Weekly Tech Highlights: Tesla's Battery Tests Revealed, Apple Dominated Samsung And More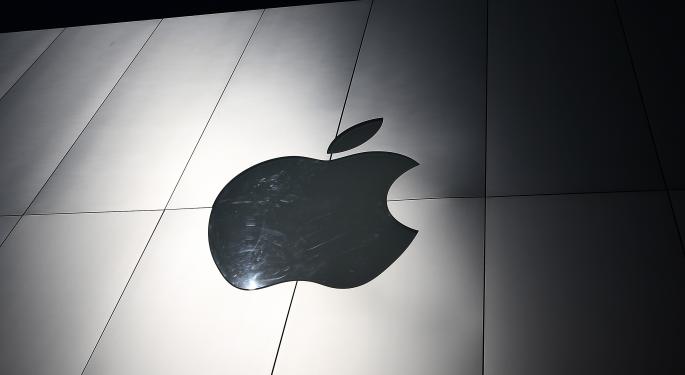 The first week of April included a major tech IPO, new details regarding Tesla Motors Inc's (NASDAQ: TSLA) mysterious product and Apple Inc.'s (NASDAQ: AAPL) big win over SAMSUNG ELECT LTD(F) (OTC: SSNLF).
First Tesla Battery Details Emerged
Tesla is reportedly testing a home battery with the help of more than 300 consumers. Global Equities Research analyst Trip Chowdhry detailed the tests in a note to investors this week, revealing that the battery is quiet, may offer between 10 and 15 kWh and retail for a starting price of $13,000.
Related Link: 6 Reasons To Attend The Benzinga Fintech Awards
Apple Could Have Taken $2 Billion Away From Samsung
Apple might have gained the upper hand in the battle for smartphone supremacy. "Samsung was selling a lot of large-screen phones into the Apple user base," Leon Majors, senior vice president at Phoenix Marketing International, told Benzinga. "Apple has reversed that and sold, in my estimation, $2 billion worth of large screen phones into Samsung's user base."
If Not A Battery, Tesla Might Be Building A Motorcycle
Analysts think they have figured out what Tesla plans to announce this month. "He's been looking at motorcycles," Rob Enderle, principal analyst at Enderle Group, told Benzinga, referring to Tesla co-founder Elon Musk. "There's been a lot of people that have met with him [to discuss the matter]. Motorcycles would be a natural extension. They'd go right into the stores without any trouble at all."
Apple's 'Fanboy Effect' Will Propel Apple Watch Sales At Launch
Investors shouldn't be too worried about the future of the Apple Watch. Famed Apple analyst Gene Munster thinks that fanboys will save the day. Munster told CNBC that the "fanboy effect" will help Apple sell the first million units. There's no word on how Apple will sell the next million, but Munster expects sales to die down after the first quarter of availability.
GoDaddy Viewed As The 'Anti-Twitter'
GoDaddy Inc (NYSE: GDDY), the newest tech IPO, rose 30 percent when it debuted Wednesday. That spike did not go unnoticed by critics, who were at least somewhat surprised by the investor interest. "GoDaddy is sort of the anti-Twitter," Sean Udall, CIO of Quantum Trading Strategies and author of The TechStrat Report, told Benzinga.
"GoDaddy is sort of the anti-high-growth [company]. You know, doing an IPO to put a bunch of net cash on your books and then you're gonna use that net cash to grow for another two years while you get to a point where you're cash flow break-even. GoDaddy is none of those things."
Disclosure: At the time of this writing, Louis Bedigian had no position in the equities mentioned in this report.
Posted-In: Apple Gene Munster GoDaddy Leon Majors Phoenix Marketing International SamsungTop Stories Tech Best of Benzinga
View Comments and Join the Discussion!