10 Of The Most Expensive Commercials You'll See On Super Bowl Sunday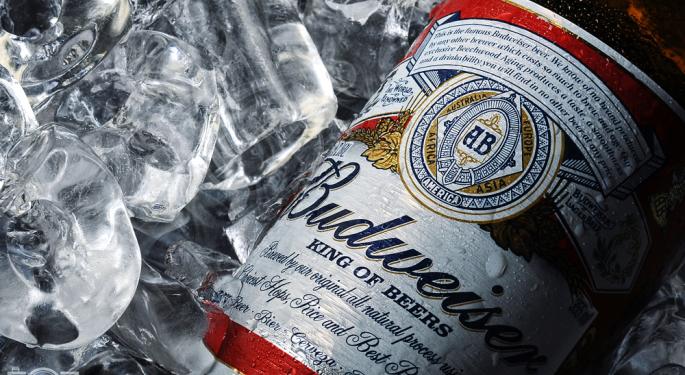 The Super Bowl isn't just about the Big Game -- it's also about the dozens of humorous and over-the-top TV spots that air during the commercial breaks.
Some are regional and will only be shown to select viewers. The national ads will be seen by every Super Bowl viewer, however, which means they will cost the most.
According to Adweek, 30-second commercials will cost between $4.4 million and $4.5 million. This means that a 60-second spot will fall within the range of $8.8 million and $9 million, which could be greater than the total production cost for some of those ads.
Read (and watch) on for a look at some of the most expensive ads slated to air this Sunday.
Budweiser's "Lost Dog": $8.8 To $9 Million
Anheuser Busch Inbev SA (ADR) (NYSE: BUD) received endless praise for its "Puppy Love" commercial in 2014. The 2015 sequel, "Lost Dog," is even better.
Will Budweiser make it a trilogy and end the saga in 2016? Dog lovers everywhere are eager to find out.
Bud Light's "Real Life Pac-Man #UpForWhatever": $13.2 To $13.5 Million
Forget virtual reality -- this 90-second commercial brings video games to life in the coolest way possible.
Dove's "#RealStrength": $8.8 To $9 Million
Unilever N.V. (ADR) (NYSE: UN) hopes that its expensive "Real Strength" campaign will get men to buy its Dove products.
BMW's "Newfangled Idea": $8.8 To $9 Million
BMW put this commercial together with old footage of Bryant Gumbel and Katie Couric, neither of which understood the Internet in 1994. They also don't seem to understand the BMW i3 in 2015, but viewers might feel that part is scripted.
Mercedes-Benz's "Fable": $8.8 To $9 Million
This 60-second spot (which, like any of these commercials, could be shortened for the Big Game) answers the age-old question: how in the world did the tortoise beat the hare?
Budweiser's "Clydesdale Beer Run": $4.4 To $4.5 Million
Not every Budweiser commercial is a 60-minute affair. This commercial is short and to the point, leaving viewers with one key message: choose Budweiser.
T-Mobile's "#KimsDataStash": $4.4 To $4.5 Million
T-Mobile US Inc (NYSE: TMUS) isn't one to rely on celebrities, but the company hopes that Kim Kardashian will persuade consumers to sign up for its service.
McDonald's "Pay With Lovin'": $8.8 To $9 Million
Bitcoin may be the currency of tomorrow, but McDonald's Corporation (NYSE: MCD) will accept a whole new form of payment in February.
Snickers' "The Brady Bunch: $4.4 To $4.5 Million
Some viewers might prefer this commercial over the sitcom that inspired its creation.
Nationwide's "Invisible Mindy Kaling": At Least $4.4 To $4.5 Million
This teaser is 30 seconds long, which could mean that Nationwide paid more for a longer version that will air Sunday.
Disclosure: At the time of this writing, Louis Bedigian had no position in the equities mentioned in this report.
Image credit: Jhong Dizon, Flickr
View Comments and Join the Discussion!
Posted-In: Bud Light Budweiser Lost Puppy Puppy Love Snickers Super BowlTop Stories Tech Best of Benzinga