Apple's 5 Biggest Catastrophes Of The Last 5 Years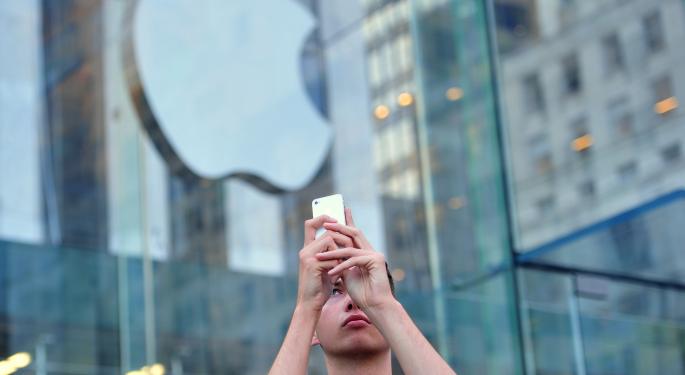 Apple Inc. (NASDAQ: AAPL) has had a lot of hits in the form of computers, MP3 players, smartphones and tablets. Not every venture has been successful, however. Some of Apple's issues proved that it is not always wise to Think Different.
5. Supporting The Wrong Sapphire Supplier
Apple can't be faulted for the downfall of GT Advanced Technologies Inc. The Cupertino, California-based tech giant merely saw an opportunity to provide existing and future devices with plenty of sapphire. It wasn't enough to build a new iPhone display, but it did allow the company to produce the long-awaited Apple Watch.
Unfortunately, Apple chose the wrong supplier. GT Advanced filed for bankruptcy and will pay back some of the funds it received from Apple. The Mac maker hopes to salvage the situation, but the outlook isn't promising.
Related Link: Could Hewlett-Packard's Sprout Threaten Apple's Dominance With Creative Professionals?
4. iPhone 6 Problems Galore
The iPhone 6 is technically Apple's eighth smartphone. One might think that after all those years of refinements, the company would finally be able to launch a product without any major issues. That wasn't the case.
From the bendable body to the iOS 8.1 issues that caused a number of headaches, Apple's launch was anything but perfect. It did, however, result in greater iPhone sales than ever before.
3. MacBook Battery Issues After Upgrade
There have been numerous MacBook-related battery issues over the past few years. One of the more notorious situations involved the "service battery" warning, which appeared after users upgraded to Mavericks.
Earlier this year Apple issued a fix to a MacBook Air issue that caused select models to drain faster than normal while the screen is closed. The MacBook Air has also had various Wi-Fi-related issues.
2. iPhone 5 Battery Issues
Some battery issues are related to a new operating system. Other times the problems run much deeper.
In addition to the botched Maps app (see below), the iPhone 5 was also plagued by a small amount of defective batteries. Most users weren't affected, but the problem was large enough for Apple to initiate an official replacement program.
Related Link: IDC: Apple's Tablet Market Share Slips 6%
1. Maps Launch
Apple can rest easy knowing that its individual tablets and smartphones are more popular than any individual Android phone could ever hope to be. That success might have given Apple the impression that it could oust Google Maps without issue.
After Apple's own mapping application proved to be disastrous, CEO Tim Cook apologized for the mistake and recommended a number of alternative products. Consumers listened and flocked to Google Maps as soon as the app became available on iOS 6.
Disclosure: At the time of this writing, Louis Bedigian had no position in the equities mentioned in this report.
View Comments and Join the Discussion!
Posted-In: Apple GT Advanced iOS 8 iOS 8.1 iPhone 5 iPhone 6Top Stories Tech Best of Benzinga