Dan Loeb, Kyle Bass And Other Star Investors Love This Startup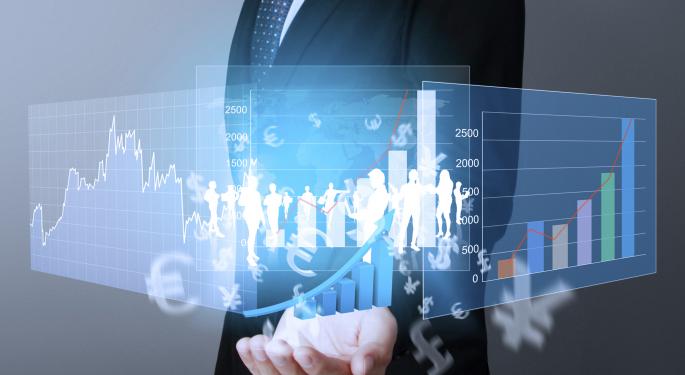 Harvest, a financial discovery and communication platform, wants to take over Wall Street -- one investor at a time.
The startup has already succeeded in attracting a number of well-known users, including Dan Loeb, Kyle Bass, Steve Tananbaum, Jody Lanasa and Sahm Adrangi. Numerous firms (including Estimize and Third Avenue) have also become fans.
"We had built a true marketplace for the asset management industry, but we're leading that marketplace with professional content," Peter Hans, co-founder and president of Harvest, told Benzinga. "We have more than 2,000 firms on the platform. We have well over 40,000 unique pieces of shared content. And it's shared transparently [and] publicly from these firms. In essence, the firms use it as a PR, marketing and branding tool to really enhance their brand."
Related Link: How Goldman Sachs Group Inc And 13 Wall Street Stalwarts Plan To Change Communication
Real Investors, Real Fans
Make no mistake: Harvest may be a young startup, but its investor profiles are real.
"We don't have anything on Harvest that is auto-generated or manufactured," Hans explained. "Every name -- every firm that's on Harvest -- signed up themselves [and] contributed themselves. We've manually verified it's them with 100 percent certainty it's them."
'Targeted Audience'
Hans compared Harvest to other promotional tools. Investors might go to a conference and speak publicly to build their brands, for example.
"On Harvest, they're reaching a very large and targeted audience," he said. "They have full control over their brand and their message. They can say what they want, when they want."
That's true for any social network, but Harvest's real strength could be its software.
"The software we've built under the platform [allows] everything [to be] very taggable, searchable, filtered," Hans continued. "It allows for a lot of longevity of that content and also a lot of analytics on the backend so you can know how successful your message is, how it's resonating, the brand equity you're building and establishing. It allows us to really create that."
'Professional Angle'
There are many sites and discovery tools for investors, but Hans is confident that investors will choose Harvest.
"The quality on Harvest is extremely strong because of the professional angle and because we manually verify all of our professional investors," he said. "And we promote and curate the content based on who is sharing the expertise and perspective as opposed to what's hot in the market that day."
Disclosure: At the time of this writing, Louis Bedigian had no position in the equities mentioned in this report.
View Comments and Join the Discussion!
Posted-In: Dan Loeb Estimize FintechBZEntrepreneurship Top Stories Startups Tech Interview Best of Benzinga