Can Facebook Inc.'s Video Platform Compete With YouTube?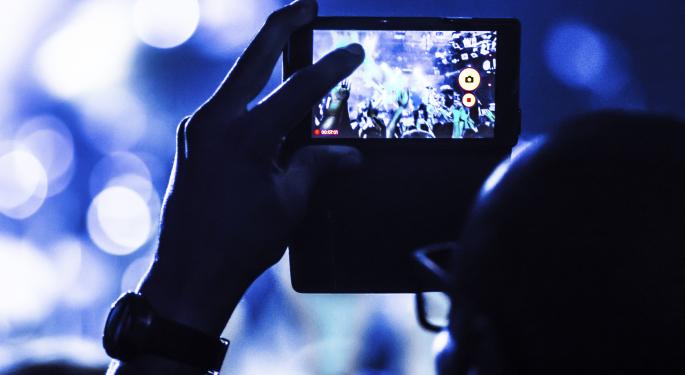 YouTube is the dominant player for free video streams, but Facebook Inc. (NASDAQ: FB) is using its 1.32 billion users to turn the tide.
If successful, Facebook could become another powerhouse in streaming video -- but will it be enough to surpass Google Inc.'s (NASDAQ: GOOG) (NASDAQ: GOOGL) YouTube? The New York Times recently detailed a way in which this might be possible.
When Beyoncé (one of the world's most successful recording artists) posted a new behind-the-scenes video, 2.4 million people viewed it on Facebook within the first four hours. Only a few thousand people viewed the same clip on YouTube (though it has now been viewed 1.4 million times).
Related Link: Pirates Stole $3 Million Worth of Beyonce Albums, But Should She Care?
Lauren Wirtzer Seawood (who manages Parkwood Entertainment, Beyoncé's management company), told The New York Times that Facebook is the "primary" platform that the artist uses to communicate content to her fans.
Global Equities Research analyst Trip Chowdhry wasn't surprised by the artist's success on Facebook. He said that discovery is one of the strengths of the social network.
"YouTube, by itself, is not a discovery platform," Chowdhry told Benzinga. "If you know what you're looking for, you will find it on YouTube."
A Social Competition
Rob Enderle, principal analyst at Enderle Group, has another view on the matter. First and foremost, he argued that this isn't really a competition for video streams.
"You're talking about a social networking competition and that's why Facebook's numbers look so much better, because Google+ is doing squat," Enderle told Benzinga. "If you could do the same thing in Facebook and share a YouTube video, you could get those numbers up for YouTube as well. The key is, with the video in Facebook it's a one-step process, not a two-step process for using YouTube."
Enderle thinks this is showing the "weakness of Google+" and "the fact that Google was never able to make a social network hit in line with Facebook."
"Put differently, the way you spread a message is more important than the medium you use to spread it," he said. "On the other hand, if you were to just post the story into Facebook without the social aspect, with the idea that strangers are going to see it if you didn't have a lot of followers, then YouTube would outperform [Facebook]. YouTube is much better distributed to people who aren't actively connected to social networks. Its Web distribution is stronger than Facebook."
Related Link: Will Netflix Produce Another 'House Of Cards'-Sized Hit?
Facebook Vs. YouTube Or Facebook Vs. Twitter?
Is this really a battle between Facebook and YouTube?
"I think they're different products," Sean Udall, CIO of Quantum Trading Strategies and author of The TechStrat Report, told Benzinga. "YouTube is a dedicated place where you can go and look at video content. Really, it's Facebook versus Twitter as far as messaging out a video."
That could change, however.
"Maybe Facebook is going to launch something in that [streaming video] arena," Udall theorized. "Certainly, if you have a dedicated fan base, you're going to reach them instantly with Facebook. With YouTube, you've gotta put a link and somebody's gotta click a link. It's not quite as seamless. Again, I think both win. I don't know if you can really pick one or the other in that regard."
Disclosure: At the time of this writing, Louis Bedigian had no position in the equities mentioned in this report.
Posted-In: Beyonce comments Facebook Google Rob Enderle Sean UdallTop Stories Tech Best of Benzinga
View Comments and Join the Discussion!