Will The iCloud Hacking Controversy Interfere With Apple Inc.'s iPhone 6 Event?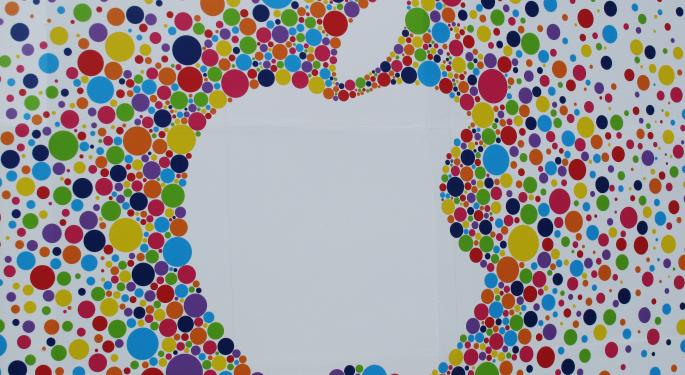 Apple Inc. (NASDAQ: AAPL) is often in the spotlight, especially when the company is getting ready to launch a new iPhone. Recently the company has made headlines for a much less positive reason: numerous celebrity accounts were hacked.
After investigating the situation, Apple determined that hackers did not breach iCloud or Find My iPhone. Rather, Apple claims that hackers simply targeted specific user names, passwords and security questions.
Regardless, the media has been all over this incident, which occurred less than two weeks before Apple's September 9 event. Should investors be worried?
"The timing of this was terrible for Apple because they want to make sure that everyone sees everything they do in the best possible light," tech industry expert Jeff Kagan told Benzinga.
"They work on these announcements and these annual events for months in advance and they rehearse weeks in advance," Kagan added. "They're rehearsing [now]. This is a very orchestrated event, so to have something this bad and this high-profile happen is definitely not what Apple wanted."
Related Link: TweetDeck Hack Causes Retweet Headaches All Over Twitter
Bad Timing, But It May Not Matter
This may have been the worst timing the world, but Kagan is among those who expect Apple to weather the storm.
"I don't think it's really going to matter at all in the long term," said Kagan. "These kinds of events -- when celebrities do something -- that gets a lot of attention. They're in the headlines for a couple of days, we talk about it for a couple of weeks, and then it disappears."
"These are the kind of events that are important," he continued, "but they happen to everyone all year long, we just don't hear about it. We only hear about a few of the big ones when they happen to famous people."
Brett Golden, President and co-founder of The Chart Lab, also isn't at all worried about the situation.
"I honestly think that it will blow over rather quickly," Golden, whose company provides quantitative advice solutions for retail and institutional investors, told Benzinga. "I think it's really almost a non-event."
Sean Udall, the CIO of Quantum Trading Strategies, told Benzinga that there aren't any systems that are foolproof. He still believes that iOS is "way better" than Android.
"It's probably way better than Windows and probably way better than any other system that's out there," said Udall, who authors The TechStrat Report. "The security of iOS is far, far better than anything else. But any system can be hacked. You've got to have an extra layer of protection, maybe multiple layers of protection, and that's just the way the world is right now, unfortunately."
Related Link: Security Expert Sides With Starbucks, Thinks Hack Is Unlikely
No Longer Immune
Security expert Michael Gregg said that while Apple was "pretty well immune" to these issues in the past, that is no longer the case.
"I think what it does do, it points to continued problems with cloud storage," Gregg, founder and CEO of network security consulting firm Superior Solutions, told Benzinga. "But as I'm saying that, I think the long-term effect to them is not much. I think it will cause some businesses that were maybe looking at putting their information in the cloud to slow down that process or have a second look at it."
Kevin Blackman, CTO of e-security firm WISeKey, told Benzinga that the iCloud controversy is more PR-related than anything else.
"I think that Apple's PR machinery is probably not going to pounce any further on the issue except maybe to repeat what they said and deny that iCloud was the source or was at fault for this data breach," Blackman told Benzinga. "I think that iCloud is embedded throughout Apple's processes and throughout their systems and plays a key part in everything that they're doing today as the cloud does for any company, especially large companies as this."
Disclosure: At the time of this writing, Louis Bedigian had no position in the equities mentioned in this report.
View Comments and Join the Discussion!
Posted-In: Android Apple Brett Golden iCloud iOS Jeff KaganTop Stories Tech Best of Benzinga