Exclusive: GeoInvesting's Dan David Talks Cheetah Mobile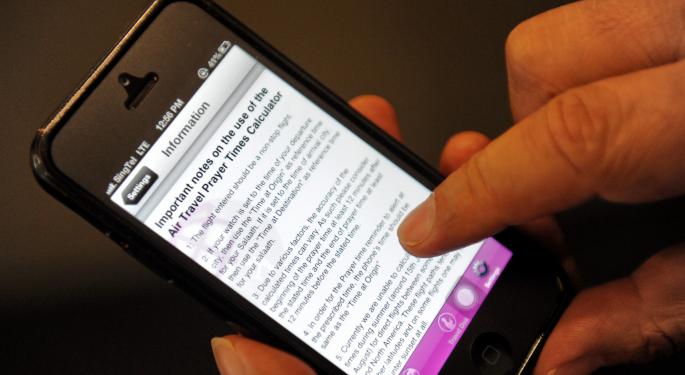 Shares of Cheetah Mobile (NYSE: CMCM) have risen 21.2 percent over the past two days after the company's Clean Master app was relisted in Google Rankings.
U.S. investors have been largely unaware for the same reason they were unaware that the app had been removed until GeoInvesting published its short thesis on July 31. Downloads dropped 88 percent when removed from Google Rankings.
In an exclusive interview with Benzinga, GeoInvesting's Dan David discussed updates with the stock.
The Story
"What happened subsequently is that they are being ranked again on Google Play," David said. "What they haven't done is disclose why they weren't ranked from July 14. I think it's a material omission."
He continued that he is happy that the app is once again listed for Cheetah Mobile's uniformed US investors.
"Two days ago, they were in the Chinese media letting everybody know, before the market opened, that they are being picked up by Google Play again."
However, no announcement was made to U.S. investors, leaving them in the dark as Chinese investors bid the stock higher.
"Its just a shame ... They list on our exchanges, and our exchange does not force material disclosures that they are disclosing in China."
David said that not only did Cheetah Mobile fail to make a disclosure, they also did not respond to a direct request.
"I reached out to their IR before we published anything, and I asked them the questions about not being ranked in Google Play. They had no comment."
Related: ExclusiveL Emmanuel Lemelson Talks Ligand Pharmaceuticals
Fraud Risk
When asked about the possibility of Cheetah Mobile posting fraudulent figures to boost the stock, David said that they are at risk because they are in China.
"If they do it, they may get away with it, and they may get money. Or, they may not get away with it, and what is going to happen? Nobody goes to jail, nobody [investors] gets their money back."
Looking Forward
Despite being relisted on Google Ranks, GeoInvesting still thinks the company is a bad investment with an obsolete product. The $7.04 to $8.80 price target was derived with comparable company PE ratios.
Shares of Cheetah Mobile gained 12.7 percent Thursday to $24.84.
View Comments and Join the Discussion!
Posted-In: Dan David Geo InvestingShort Sellers Top Stories Hot Interview Best of Benzinga