Coca-Cola Enterprises May Be In Play For An Acquisition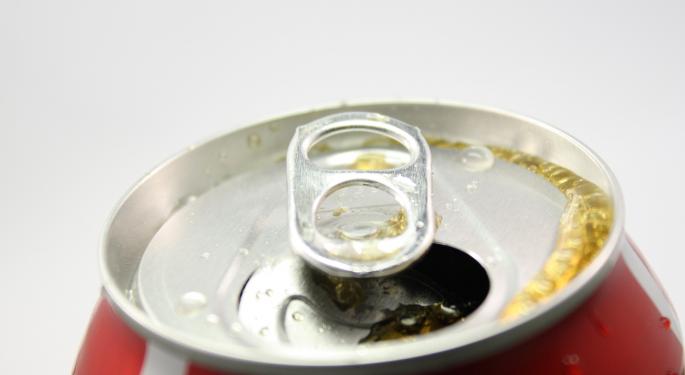 Coca-Cola Enterprises (NYSE: CCE) may be added to the long list of companies that are acquired in 2014.
As unfortunate as it is, M&A activity is often leaked to a few individuals before the deal is officially announced. This may be the case for Coca-Cola Enterprises.
While the stock was trading below $46, 21,500 $55 January calls traded at 3:59 p.m. ET Wednesday versus open interest of 58. This was not the only unusual trade. Around noon that same day, over 3,000 July $47 calls traded with no open interest. A 1.8 million share block trade hit the tape shortly thereafter.
Related: Why Tesla Opened Its Patents To The Public & How It May Help The Stock
It is notable that the $55 calls are for January. This indicates the purchaser may be making a long-term statement on the the stock, rather than purchasing for a quick acquisition. Coca-Cola Enterprises did reaffirm guidance and said the company expects to buy back $800 million of stock this year.
One of the obvious potential suitors is Coca-Cola (NYSE: KO), which in 2010 purchased the North American business of Coca-Cola Enterprises. This deal generated cost savings of approximately $350 million.
Benzinga contacted Coca-Cola Enterprises, but the company declined to comment on trading activity.
Shares of Coca-Cola Enterprises are up nearly three percent Thursday to $47.30.
Posted-In: Trading Ideas Best of Benzinga
View Comments and Join the Discussion!