Barron's Recap: The ETF Roundtable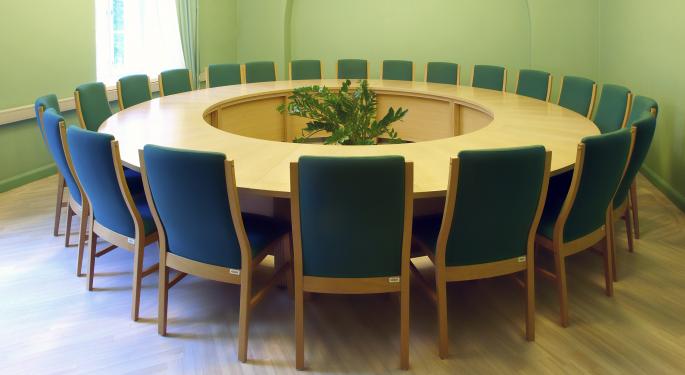 This weekend in Barron's online: the Barron's ETF Roundtable, picks and pans from the Sohn Investment Conference, as well as the prospects for China Mobile, Flowserve, Brink's, Big 5 Sporting Goods and more.
Cover Story
"The New, Improved ETFs" by Beverly Goodman.
Exchange traded funds (ETFs) are undergoing a bit of a renaissance, says this week's cover story in Barron's. Smart beta is the newest thing. It is an umbrella term for index investing that designed to beat the market, rather than just match it.
In order to explore these new indexing strategies, Barron's formed a roundtable of representatives of four firms that offer different approaches to indexing, as well as an independent financial advisor who has performed extensive research into how such indexes tend to perform.
See what the experts had to say about what smart beta means, how alternative indexing works, how these products differ from actively managed ETFs, whether such indexing could lead to increased regulation and what the bottom line is for investors.
See also: Doug Kass: 7 Important Bubbles In Our Current Market
Feature Stories
Andrew Bary's "China Mobile: A Cheap Play on Alibaba's Growth" makes a case that shares of China Mobile (NYSE: CHL), the world's largest wireless company, could offer 40 percent upside and a yield of four percent.
"What the Smartest Investors Are Buying Now," also by Andrew Bary, takes a look at some of the stocks that garnered a thumbs-up at last week's 19th annual Sohn Investment Conference in New York, as well as some that some that attracted jeers.
In "Flowserve Sees Big Opportunities for Growth," Christopher C. Williams suggests that Flowserve (NYSE: FLS), a leading maker of pumps, seals, valves and other fluid-control products, is thriving along with its industrial customers.
Small caps Brink's (NYSE: BCO) and Big 5 Sporting Goods (NASDAQ: BGFV) are the focus of "Brink's, Big 5 Sporting Goods Ready to Rebound" by David Englander. See how both companies strive to boost profits, and how their battered shares may get a lift as results improve.
"3 Big Trends for Foreign Stocks" by Simon Constable offers of profile of George Evans of Oppenheimer International Growth. See what Evans thinks are the three big trends that could lead certain stocks to double in five years.
In Steve Garmhausen's "Taking 2008's Tough Lessons to Heart," leading financial advisor Dalal Salomon offers her best advice. See how Salomon created her own software system to minimize the effects of any new financial crisis.
Marty and Ari Sass are interviewed in Alexander Eule's "M.D. Sass: Bullish on Broadcast, Health Care." They share why they are particularly focused on what they see as the under-appreciated benefits of consolidation in certain industries. And they name some of their current picks.
John G. Taft's "A Uniform Standard of Care" features a discussion about why fiduciary responsibility should be the rule for all advisors. Taft is the CEO of Minneapolis-based RBC Wealth Management, the seventh largest full-service retail brokerage firm in the United States.
Penta article "A Family's Watch Legacy" by Paul Boutros presents the tale of a father and his young son who bonded over watch collecting, and how that bond went on to be shared by the family's next generation.
"Fannie and Freddie: A Tale of Two 'Siffies'" is an editorial commentary by Thomas G. Donlan that discusses ways that the two mortgage giants are systemically dangerous.
See also: The Reasons Behind Apple's Reported Acquisition Of Beats
Columns
Columns in this weekend's Barron's discuss:
The message of Alibaba's initial public offering
Bonds that burn bright
Whether the market outlook is as gloomy as many think
Whether it is a good time to buy HollyFrontier (NYSE: HFC)
Giving the European Union access to U.S. liquefied natural gas
Questions raised by Alibaba's IPO prospectus
Two new trading aids
Whether the MacBook Pro is a Mac in Windows clothing
How convertible bonds create an opportunity for savvy investors
Shareholders backing Warren Buffett on no payout
Keep up with all the latest breaking news and trading ideas by following us on Twitter.
View Comments and Join the Discussion!
Posted-In: Alibaba Barron'sPreviews Top Stories Pre-Market Outlook Media Trading Ideas ETFs Best of Benzinga