Sohn Conference Moves Markets Once Again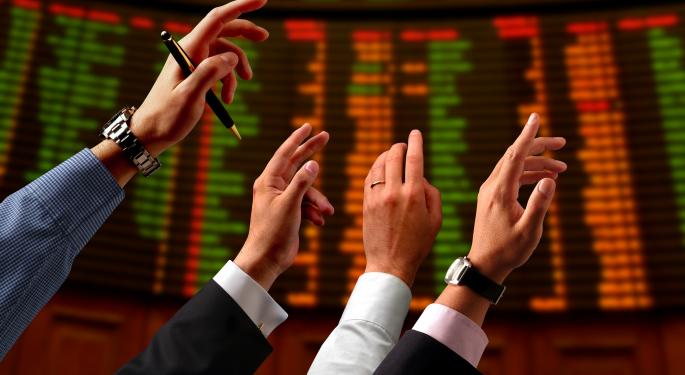 Headline speakers at the Ira Sohn Conference on Monday rocked equity markets. Below is a summary of top speakers of the conference.
Michael Novogratz of Fortress Investment Group was the first speaker. The main argument of his presentation was for Brazil -- he believes conditions and confidence regarding Brazil are so bad that investors have a good investment opportunity.
Chris Shumway presented the bull case for Moody's (NYSE: MCO). The company's 81 percent return on capital is a key reason why Shumway called the company a "a great business… which possesses a strong moat."
Shumway went on to mention that the company has been growing 12 to 13 percent per year, but he sees 19 to 22 percent long-term growth.
Jeff Gundlach jumped on the short boat and advocated selling housing. The specific position he mentioned is the SPDR S&P 500 Homebuilders ETF (NYSE: XHB). He pointed out that new homes are having a hard time selling and that most homes are being bought by investor pools. He also noted that baby boomer's selling their homes will sharply increase supply.
Related: Ackman Sees Fannie Mae & Freddie Mac Rising More Than 400 Percent
Philippe Laffont gave a bullish argument for Liberty Global (NASDAQ: LBTYA) and suggested shorting World Wrestling Entertainment (NYSE: WWE), which is already down nearly 35 percent over the past month.
Laffont gave three key reasons why he likes Liberty Global. First, cable internet is superior to fiber and DLS, demand for which will be further pushed by Netflix consumption. Second, growth looks good for the company because incremental margins are very high once it overcomes fixed costs. Third, Liberty Global is a takeover candidate by AT&T, Comcast or Vodafone.
Larry Robbins of Glenview Capital discussed Humana, Wellpoint and Monsanto. His position in Humana (NYSE: HUM) seems to be largely sectoral as he stated that HMOs are cheaper than they were in 2007. He also indicated that Humana is likely to buy its own shares. His $1 billion position in Monsanto (NYSE: MON) was justified by emphasizing the quality of the business.
Zach Schreiber of PointState Capital likes oil companies Valero (NYSE: VLO) and Marathon Petroleum (NYSE: MPC). The main reason for his bullish views are quickly growing North American supplies, which he argues investors have not yet realized.
Bill Ackman made very bold statement on Fannie Mae (OTC: FNMA) and Freddie Mac (OTC: FMCC). His pitch sent the companies up almost 10 percent, however, they retreated Tuesday. Ackman put a $23 price target on the organizations that are currently trading just above $4.00.
Mariko Gordon of Daruma Capital Management gave bullish arguments on small-cap materials company HB Fuller (NYSE: FUL) and Pacira Pharmaceuticals (NASDAQ: PCRX). Gordon put a bold $140 price target on Pacira which is currently trading at $74.52.
David Einhorn attacked athenahealth (NASDAQ: ATHN) sending shares of the $4 billion company down 15 percent. Einhorn pointed out that he likes athenaheatlh and the product, but that the company was dramatically overvalued. He put a $14 to $50 price target on the company.
Posted-In: Bill Ackman Chris Shumway David Einhorn Larry RobbinsHedge Funds Top Stories Trading Ideas General Best of Benzinga
View Comments and Join the Discussion!