Flytrex Partners With Walmart To Bring Drone Delivery To North Carolina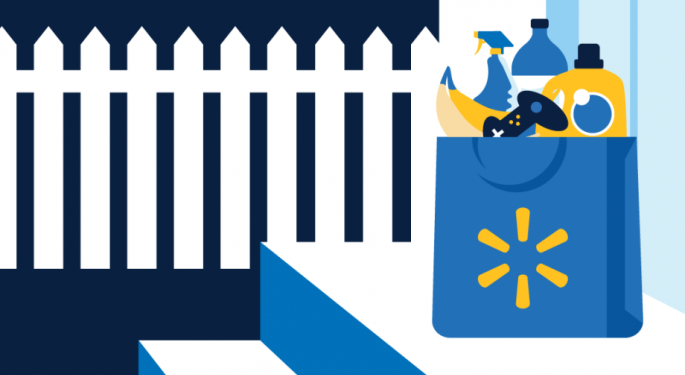 In partnership with Flytrex, a drone delivery technology, Walmart Inc (NYSE: WMT) formally announced the launch of on-demand drone delivery in Fayetteville, North Carolina.
What Happened?
Flytrex is a provider of B2C drone delivery solutions that enable operators to autonomously fly drones along routes that are preprogrammed to avoid obstacles as well as inhibit noise pollution and privacy concerns.
This latest initiative between Walmart and Flytrex is a proof of concept; the two companies are taking the next step in on-demand drone delivery.
The pilot program will allow consumers to have grocery and household essential items delivered from Walmart stores near the Fayetteville, North Carolina area.
Consumers "don't have to get out of their pajamas" when ordering goods, Flytrex CEO Yariv Bash told Benzinga in a previous interview. Flytrex's data aggregation and GPS technologies enable drones to hover as close as 100 feet to homes and lower goods, on wires, to the ground.
Why It Matters?
In light of the COVID-19 coronavirus pandemic, attention shifted to low-cost contactless shopping. With the addition of drone-delivery, Walmart will lower the end cost for consumers that rely on traditionally inefficient delivery services like Uber Eats and Postmates.
According to Bash, Flytrex drones can make north of 15 deliveries per hour, within a 60-mile radius of retail outlets. For Walmart, the addition of Flytrex drone technology, in addition to other initiatives such as autonomous vehicle work with Gatik, Ford, and Nuro, is a step in the right direction, and will help make its customers' lives easier.
View Comments and Join the Discussion!
Posted-In: Flytrex Walmart Yariv BashTech