TransportTech Funding Is Higher Than Ever: White Paper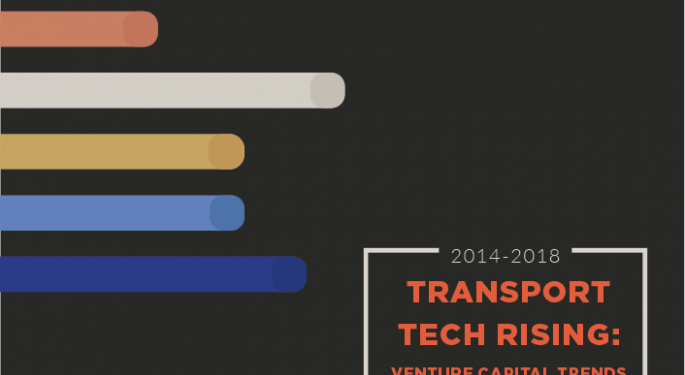 FreightWaves recently conducted a study mapping trends in TransportTech venture capital investment over the past five years, beginning in 2014, to learn more about how the sector has evolved. The rapid growth in investment resembles the Fintech sector from 2006-2010, but TransportTech is still an understudied and less well understood field for venture investment.
When it comes to initiating and running a startup, funding is top in founders' minds. Over half of all inquiries to Freight.Tech —FreightWaves' innovation engagement platform — come from startups seeking institutional funding. While there are many crucial considerations to be made from the start, it's no surprise that funding is top of mind. After all, in many respects it's the lifeblood of an organization's ability to achieve optimal results in a competitive industry in which margins are often tight.
"The logistics and transportation industry is very complex, so it's important to understand the problem you are solving better than anybody else. Having the right mix of talent in place from the beginning will give you the strongest advantage. Capital will follow talent," says Jake Medwell, co-founder and partner at 8VC.
With the industry undergoing extreme growth, it should come as no surprise that TransportTech is one of the hottest spaces in venture capital. If 2014-2017 were exciting years, 2018 in particular has been a breakout year for venture capital investment in TransportTech startups. Year to date, VC funds, strategics, and accelerators have poured $3 billion into TransportTech companies, a 24x increase from 2014's $121 million in VC money raised.
How to interpret our findings? Check out our full whitepaper on TransportTech here.
Related Links:
Greenbriar Equity Group Takes A Lead Investment In Telematics Company Spireon
Posted-In: Tech
View Comments and Join the Discussion!