A Look At How Wall Street Uses WhatsApp To Communicate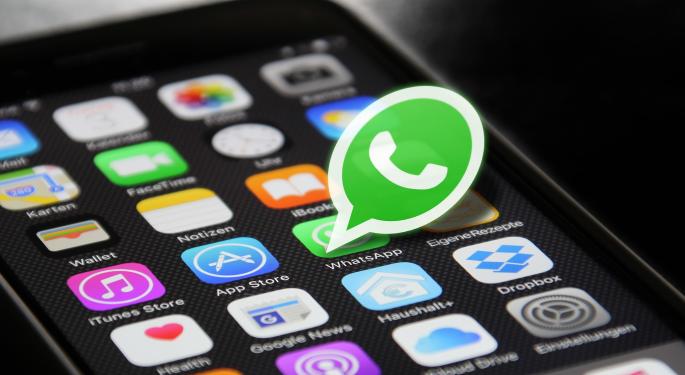 Encrypted messaging services, such as Facebook Inc (NASDAQ: FB)'s WhatsApp messaging service are becoming a controversial tool among Wall Street traders, executives, money managers and others.
Bloomberg News' Laura Keller explained during Friday's "Bloomberg Markets" segment that regulatory agencies such as FINRA and the Securities and Exchange Commission demand that financial employees need to keep all records of all conversations.
For example, it is forbidden for a trader on a floor to us a messaging service like WhatsApp to conduct business, since there can be no verifiable record of the conversation. Even if no one profits off the sharing of information, the fact that the topic is discussed outside of work approved communications makes it an actionable offense.
But in some cases, WhatsApp is explicitly used to evade being caught by authorities. Most notably, a money manager for the New York State pension fund was allegedly using WhatsApp to avoid getting caught on bribery charges.
Grey Area As Clients Also Happen To Be Friends
However, in most cases financial professionals are merely using WhatsApp to rant about work or chat with clients who may also happen to be friends. While this may not be illegal it most certainly falls in a grey area and should be avoided.
Keller did note that many trading or sales floors implement a policy of not allowing employees to use their cell phone but more often than note the policy isn't strictly enforced.
For the time being, Facebook investors may breathe a sigh of relief as it appears that the WhatsApp platform, a key part of Facebook's buy thesis, won't suffer any blow-back.
Related Links:
How Facebook Is Laying Siege To Snapchat
Posted-In: Bloomberg Instant Messaging Laura Keller WhatsAppTech Media General Best of Benzinga
View Comments and Join the Discussion!