Is There A Massive Conflict With Google Advertising Its Own Products On Google Searches?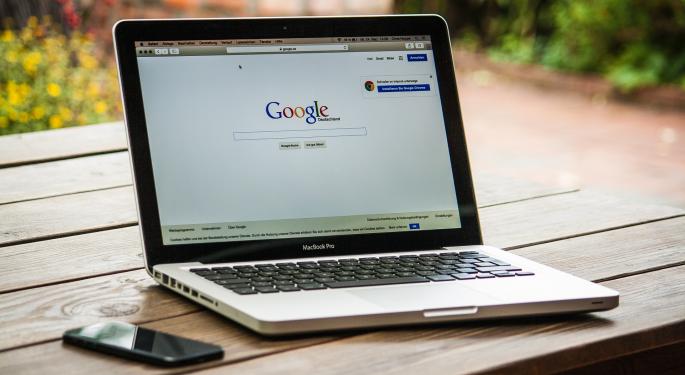 Alphabet Inc (NASDAQ: GOOG) (NASDAQ: GOOGL)'s Google is the world's most used search engine. It also happens that Google and its sister companies sell a plethora of devices from smart phones, computers and many other products.
It is obvious how a conflict can present itself. When a user searches for "smartphone," they are more likely to be bombarded with an ad for Alphabet's own products as opposed to competing products that may even pay for the ad space in a search.
A Peek At The Numbers
According to an investigation conducted by the Wall Street Journal, 91 percent of 25,000 searches related to items Alphabet sells showed an ad for the Alphabet product. In 43 percent of the searches, the top two ads happened to be for Alphabet's products.
For example, every search for "laptops" showed an ad for Google's Chromebook, 98 percent of the time a search for "watches" displayed an ad for an Android smartwatch and virtually every search for "phones" began with three consecutive ads for Google's new Pixel phone.
Alphabet Commentary
Alphabet told WSJ that when it competes for ad space against a competitor to one of its products, advertisers are charged as if the Alphabet unit wasn't actually bidding.
The company also explained that its ads appear at the top of a search because of the ad's quality and the price it is willing to pay. House ads are also subject to internal marketing budgets which is also designed to minimize conflicts.
"It's definitely problematic," AJ Kohn, head of a small search-marketing firm called Blind Five Year Old told WSJ. "You have to take Google's word for it."
WSJ did note that once it shared its findings with Google on December 15, many of the ads happened to disappear. In fact, a second analysis which was conducted on December 22 showed Google ads in the top spot on just 19 percent.
Google did not comment on the wide gap with WSJ.
Posted-In: Google Google Conflict Google Search Pixel Wall Street JournalTech Media General Best of Benzinga
View Comments and Join the Discussion!