AirPods, Pokemon And 10 Of The Most Notable Tech Stories Of The Year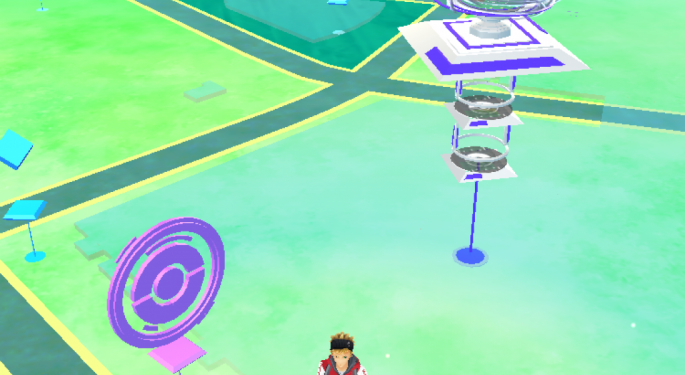 Recode's Kara Swisher and The Verge's Lauren Goode took a look back at what they consider to be the top 10 technology related stories of 2016.
10. Apple's Headphone Jack
Coming in at No. 10 is Apple Inc. (NASDAQ: AAPL)'s decision to say goodbye to its tangled earbuds which it called "EarPods." Instead, the company will sell a set of wireless earphones called "AirPods."
9. Samsung's Note 7 Debacle
SAMSUNG ELECTRONIC tried to take advantage of Apple's latest "dull" iPhone but the company may have foolishly rushed production as countless devices caught on fire.
Samsung was forced to permanently cut production of the Note 7 in a highly embarrassing debacle that may have tarnished its brand name among many consumers for years to come.
8. Pokemon Go
The wildly successful "Pokemon Go" mobile game was the undisputed must-have mobile game of the summer.
The mobile was launched in July and enjoyed weeks of success, but all good things must come to an end as its popularity started to decline in mid-to-late August.
7. Uber's Self Driving Cars
Uber, the popular ride sharing app, is currently evaluating its self-driving cars within the Pittsburgh market.
The young upstart is even considered by some to be beating the behemoth Google in the autonomous driving space.
6. Snapchat Becomes A Hardware Company
Snap, Inc., the parent company of the Snapchat social media platform, announced in late September it would begin selling a set of sunglasses with an integrated video camera.
Snap will sell the device, which connects directly to the user's social media app through Bluetooth or Wi-Fi, for $129.99.
5. Twitter Misses Out On M&A
2016 was a busy year for M&A activity with one notable exception - Twitter Inc (NYSE: TWTR).
The company saw a seemingly endless onslaught of rumor after rumor throughout 2016.
4. The Terrorist's iPhone Saga
A terrorist attack in San Bernardino, California, resulted in more than a dozen people killed. Following the attack, the FBI requested the cooperation of Apple in unlocking an iPhone used by a terrorist but Apple refused.
The saga culminated in an open letter by Apple CEO Tim Cook in which he argued the FBI is asking for something which will no doubt set a "dangerous precedent."
3. Theranos Catches All The Bad Attention
Theranos was considered to be one of the hottest startups, but the medical testing device company was plagued with controversies, including reports of irregularities with its blood testing system.
The company's CEO Elizabeth Holmes saw her net worth plunge from a peak of around $4.5 billion down all the way to around zero.
2. Fake News
Hillary Clinton partially blamed her election loss on fake news which social media networks, such as Facebook Inc (NASDAQ: FB), may have inadvertently spread.
1. President-elect Donald Trump
Needless to say any list of the top events of 2016 will include President-elect Donald Trump at or near the top.
Trump's relationship with the technology appears to be warming up, according to Swisher herself who published a list of seven reasons why Silicon Valley executives are hopeful over what a Trump administration will accomplish.
View Comments and Join the Discussion!
Posted-In: Apple Airpods Donald Trump Elizabeth Holmes Fake News iPhone Kara SwisherTech Media Best of Benzinga