Don't Underestimate Social Media When Looking For Retirement Advice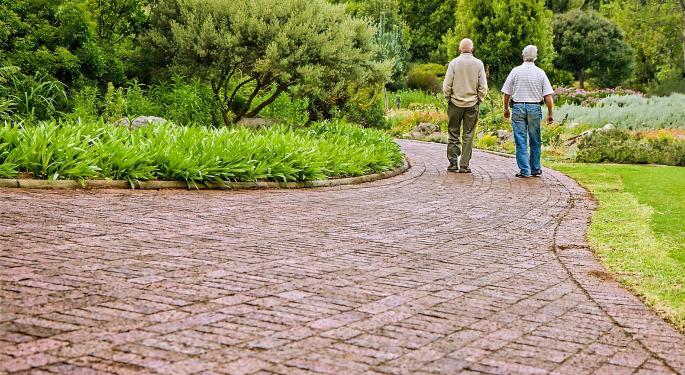 We're in a technologically saturated world, and while the vastness of social media can seem daunting, there's something out there for everyone. And with just a little know-how, the top social media sites can be incrementally more helpful than simply keeping up with the latest gossip, making sure you know what your neighbor's niece had for brunch or staying up on the latest #trend.
The space may seem overwhelmed by noise from the younger generations, but as more professionals have jumped on the bandwagon, there are still diamonds — while often obscured by Beliebers and Poké fans — in the rough.
Thanks to social media's snap-shot format and ability to embed links to longer articles, it is possible to procure lots of advice and differing opinions on topics just by isolating searches by relevance.
For example, Twitter Inc (NYSE: TWTR) and Facebook Inc (NASDAQ: FB) have user-friendly search functions. By typing in what you are interested in (often proceeded by the obligatory hashtag), you can quickly see a plethora of posts from people around the world. While there may be some garbage to wade through, even using searches, by just digging a little, you can quickly be exposed to more opinions and perspectives in easy to interpret formats.
How It Works: Twitter And Facebook
Twitter
For those who are not tech savvy, here's a screen shot of how Twitter can be mined for retirement advice.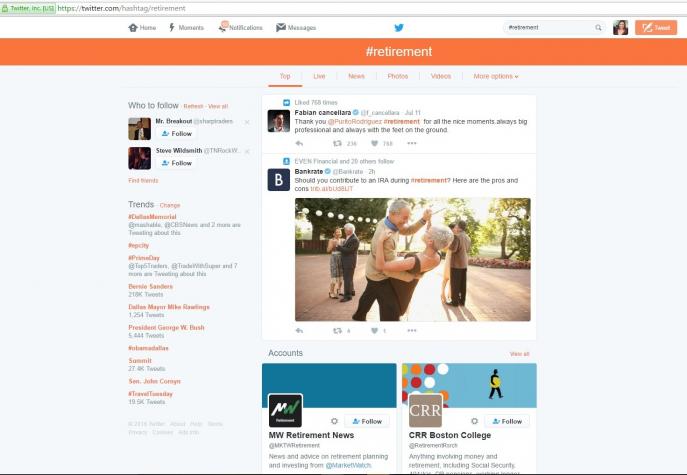 Notice the search box next to the profile image and the key word after /hashtag/ in the url box at the top of the screen. Either typing in the Twitter search box or in the url bar after /hashtag/ will bring up thousands of up-to-the-moment results.
Below are just a few examples: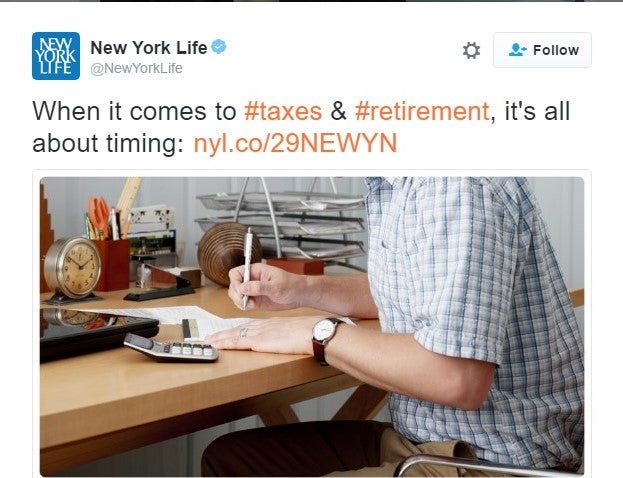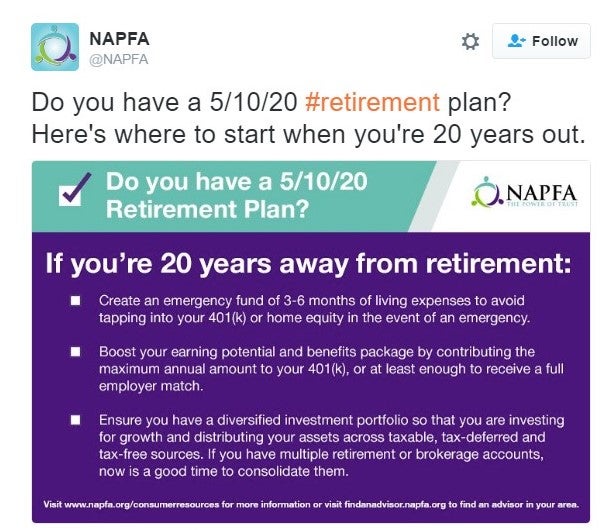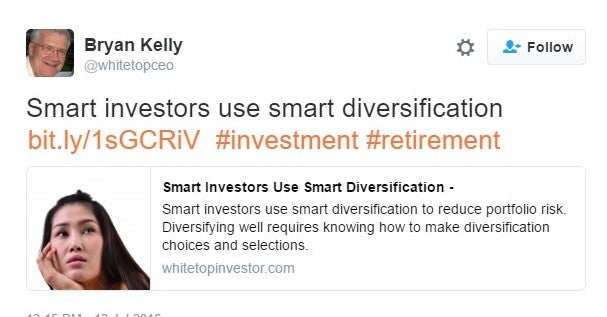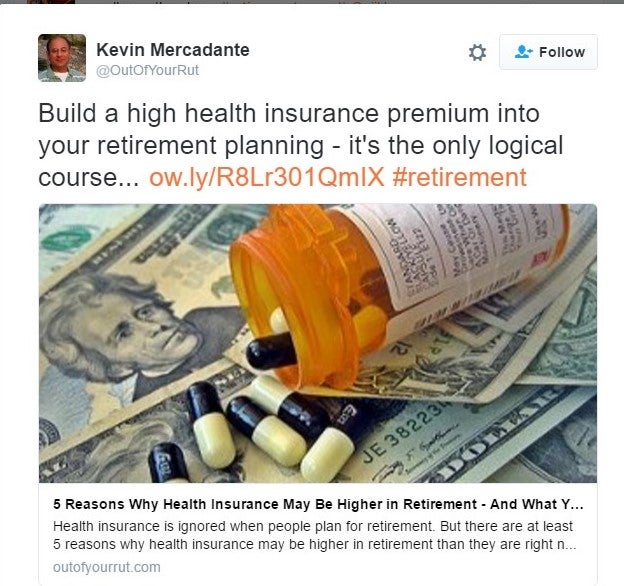 Facebook
Similarly, Facebook has a useful search function as well.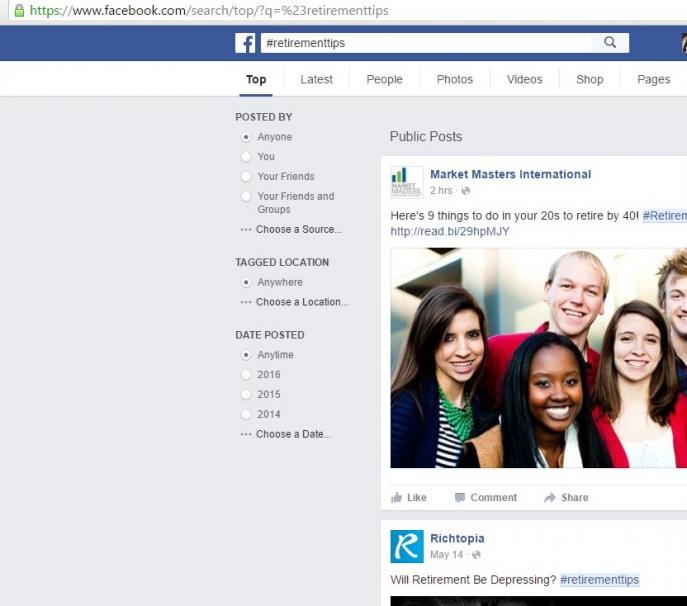 What About Other Social Media?
Pinterest and even Instagram can provide some top-notch advice.
Instagram
For Instagram, much like Twitter, you can search either in the search box or by typing your search phrase directly into the url after /explore/tags/.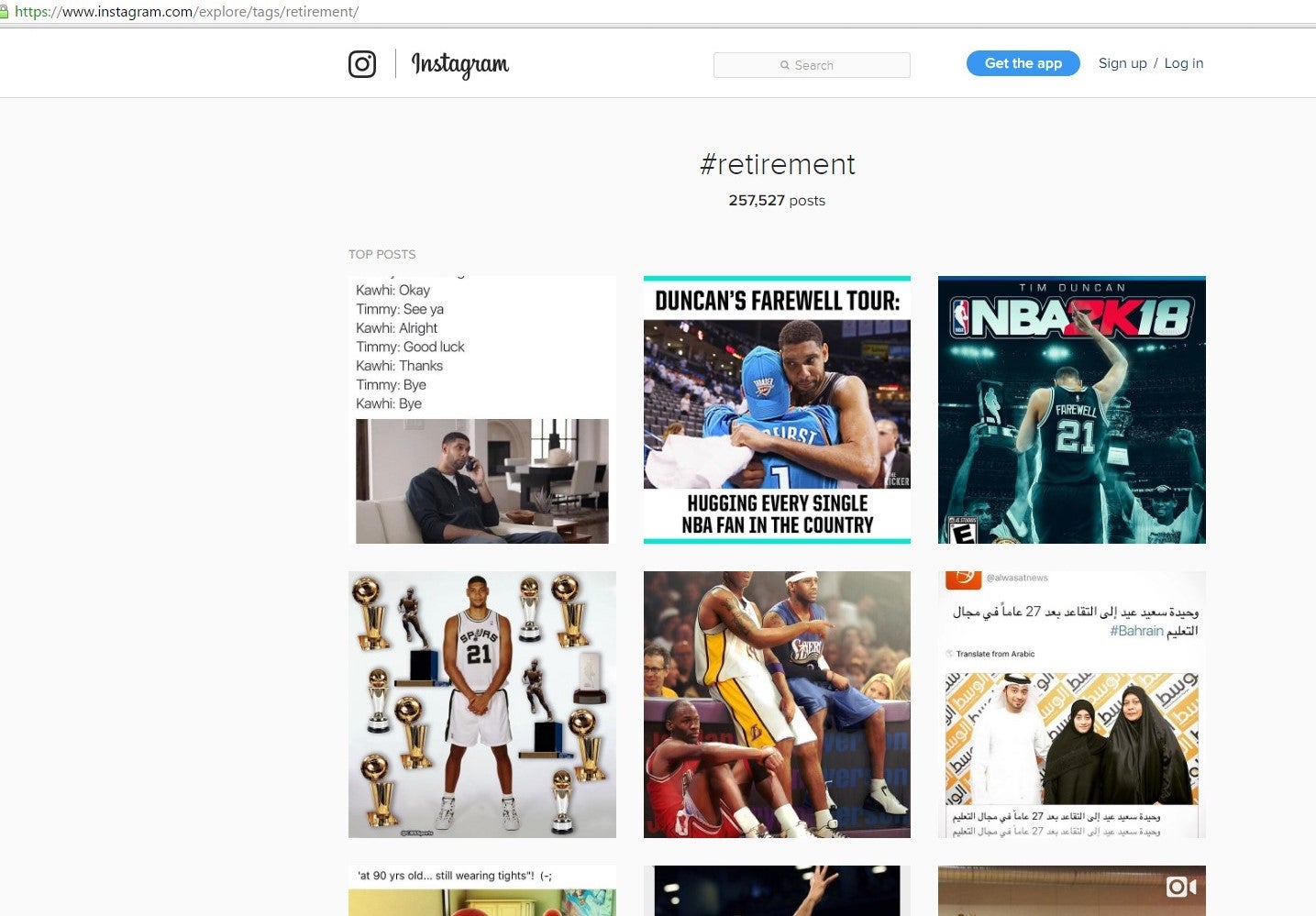 A few examples: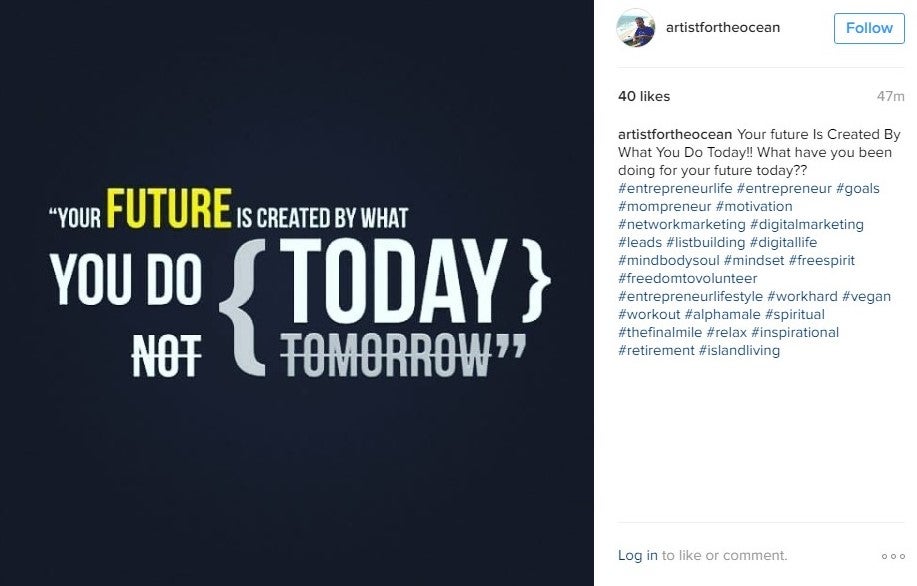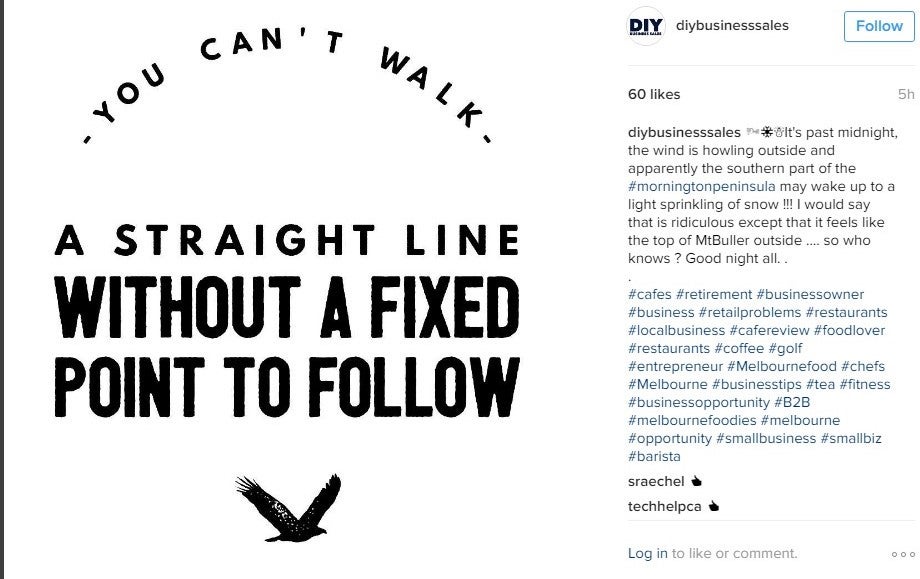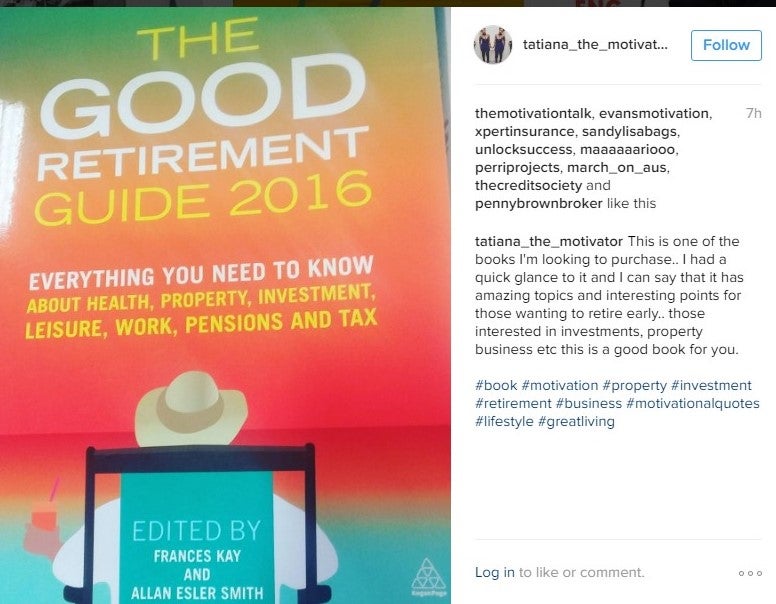 Pinterest
Pinterest is frequently — and unjustly — ignored when talk turns to the usefulness of social media. Sure, it's full of cooking, cleaning and crafting advice, but it also has so much more. Because its format is highly conducive for infographics and the site automatically links to the source pages and it has built-in-features to further isolate searches, Pinterest should not be shoved under the rug as a source for retirement (or other financial) advice.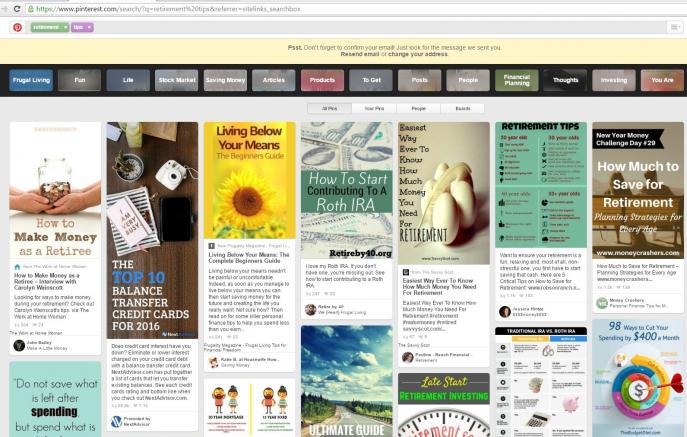 Below are just two great finds from that single search.
The Bottom Line
Wherever you are on your retirement journey, it is important to educate yourself. Besides traditional resources, such as financial planners or advisors, you owe it to yourself to invest in your future by expanding your financial literacy. In this age of networking and constant social media interactions, take advantage of the tech wave and embrace the trends. Use what is easily available to help you prepare for tomorrow today.
Posted-In: Instagram pinterest Retirees retirementTech Media Personal Finance General
View Comments and Join the Discussion!