Konami: The Financial Future After Kojima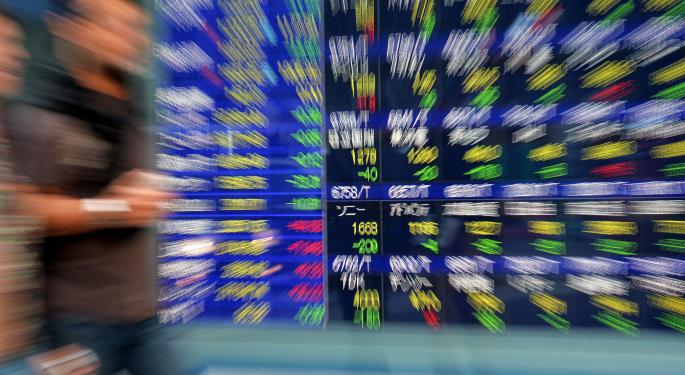 The era of Japanese blockbuster video games may be coming to an end. For decades, it was a few visionary game directors who called the shots on their game's development.
Many of these developers ushered in the mechanics and tropes we still notice in video games today. None are arguably more famous than Hideo Kojima, the Japanese developer who conceptualized the Metal Gear franchise and was made an international celebrity after the success of the definitive Metal Gear Solid on the original PlayStation.
Fast forward to 2015 and relations between Kojima and Konami Corp (ADR) (OTC: KNMCY) (the famous Japanese publisher which produced Metal Gear) have taken a turn for the worst. Now, with one of the most widely respected developers set to leave the company, we'll be looking at and speculating on some of the factors defining Konami's financial future.
The Break-up
Stories and rumors of Kojima and Konami's split has been in the news frequently over the past 2 months. The story broke after Konami began removing all mention of Kojima from their products and websites, most notably from Metal Gear Solid 5: The Phantom Pain, which is currently still in development.
The game publisher also renamed its LA studio from Kojima Productions LA to Konami Studios LA. This led the gaming industry to believe that Kojima would be leaving Konami, which was confirmed by a number of sources claiming that he would be gone in December.
Many gaming critics and fans have criticized the way Konami handled the split, essentially accusing the game publisher of bullying the legendary game developer and taking his intellectual property. The Metal Gear franchise has sold over 25 million copies, making it one of the bestselling gaming series in the world. The drama has also led to the cancellation of Silent Hills, the newest entry in the popular horror franchise which was being developed by Kojima and Guillermo Del Toro.
Rising Production Costs
As technical platforms continue to improve, development costs for large scale games such as Metal Gear Solid have dramatically increased. Platforms such as the PlayStation 4 and Xbox One now render visuals at such a powerful level, that many studios have had to use crowdfunding platforms to finish games in development.
The gaming industry is widely considered to be in poor shape at the moment, despite generating massive profits and producing quality content. Staff at gaming studios are put under massive pressure to meet tight deadlines and create financially viable products, or risk being laid off once a project is finished.
The current trajectory of the industry suggests that smaller games such as mobile titles offer financial security, as opposed to AAA gaming titles. As such, Konami's restructure is part of its shifting focus toward this market. It appears that individuals such as Kojima are far too costly to keep at Konami when the company is making smaller games. This is despite Konami making a profit of ¥9.5 billion from its 2014 fiscal year.
Konami has seen much of its gaming profits come from the rising mobile gaming market, with founder and current CEO Kagemasa Kozuki stating that mobile gaming is the "future of gaming."
During his tenure at Konami, Kozuki has also begun moving the company away from a studio based developer and into more of a corporate-based developer, admitting the company has restructured and shaped itself using budgeting and forecasting software to ensure its survival.
Gambling
In Japan, gambling has been widely illegal since the beginning of the 19th century. Although betting on sports such as horse races, football and motor-racing is permitted, many legislators have been working toward breaking down this lawful fine line between games of skill and games of chance or luck.
Although initially rejected, a bill calling for the legalization of gambling across Japan has been put to parliament for a second time, and is expected to be passed within the next few years in time for the 2020 Tokyo Olympic Games.
This is believed to be the business that Konami wants to dominate, diverting funds from its gaming division to achieve this. Whilst its international portfolio is rather slim, Konami in Japan has a wide range of businesses beyond video games, including gyms, slot machines, arcade machines and pachinko.
All of these account for a larger margin of profit for Konami, whilst video games are on the decline, which suggest Konami may be considering an exit from the console business and into the gambling industry.
According to insider information, Konami has already restructured its entire gaming division to fit this new business. Watch the original YouTube video that made many of these allegations here (it was originally removed by Konami, but later reinstated by YouTube).
It is worrying precedent that the changing video game industry has caused one the world's foremost gaming publishers to abandon its core business.
Investors will know more regarding Konami's intentions after the departure of Hideo Kojima in December.
Posted-In: Kagemasa Kozuki Kojima Metal Gear SolidTech Best of Benzinga
View Comments and Join the Discussion!