Apple's iPod Antitrust Lawsuit Is Full Of Great Steve Jobs Quotes: Here's The Top 4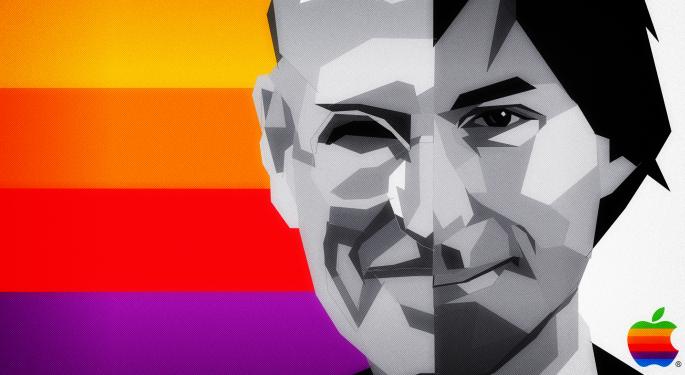 Apple Inc. (NASDAQ: AAPL) headed back to court this week to fight a case involving the iPod and its inability to play music from competing services.
Six months before his death in October 2011, Apple co-founder Steve Jobs taped a video deposition for use at a later date. Now that the trial is under way, quotes from the video have finally been made public.
Additional quotes were also pulled from emails exchanged between Jobs and others within Apple. One of the best came from Bloomberg, which reported Jobs' frustration with Universal Music Group's support for RealNetworks' competing service.
1. 'We Are Mighty Upset'
"A reactive statement isn't good enough for us," Jobs said, as quoted by Bloomberg. "We want a press release from Universal correcting this terrible statement. We are mighty upset."
Related Link: How Apple Could Sell 60-70 Million iPhones This Christmas
2. 'I Don't Know'
According to Fortune, Jobs said the words "I don't know," "I don't remember" and "I don't recall" 74 times in response to questions asked during the taped deposition. It's enough to make you wonder if Jobs was a fan of "That 70's Show."
Ironically, Ashton Kutcher later played Steve Jobs in the biopic "Jobs."
3. 'Do They Still Exist?'
When asked if he was familiar with RealNetworks, Jobs replied with a question. "Do they still exist?" he asked, as quoted by Reuters.
4. 'A Strong Response From Apple Would Be A Lawsuit'
Apple's legal team has spent a great deal of time fighting Samsung and other tech companies, but the company never attempted to sue RealNetworks.
It might not have been something Apple ever considered.
According to CNNMoney, Jobs was asked if Apple's response to Harmony (the cross-platform service RealNetworks created) was "strong and vehement."
"They don't sound too angry to me when I read them," Jobs replied. "A strong response from Apple would be a lawsuit."
Image credit: Surian Soosay, Flickr
Disclosure: At the time of this writing, Louis Bedigian had no position in the equities mentioned in this report.
Posted-In: Apple Bloomberg CNNMoney Fortune ipod ReutersTech Interview Best of Benzinga
View Comments and Join the Discussion!