Why Disney's Apple-Google Deal Isn't A Big Deal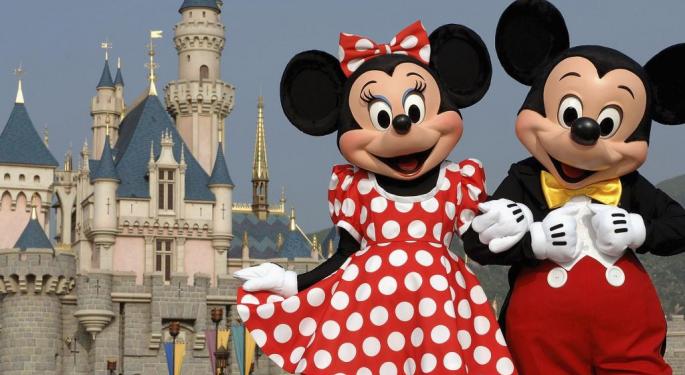 After its initial test on Apple Inc. (NASDAQ: AAPL) devices, Walt Disney Co (NYSE: DIS) announced that it would bring Disney Movies Anywhere to Android.
The deal means that consumers can now watch Disney films that they purchase on virtually any device, regardless of where it was originally acquired.
According to numerous media reports, this means that Apple and Google Inc (NASDAQ: GOOG) are finally playing well together, but is that what the announcement indicates?
"That's not really what is happening here," James Norman, founder and CEO of GroupFlix (an online streaming platform), told Benzinga.
"You have a content owner that has struck a deal with these two [companies] and has made the contract as such that there's no exclusivity. Content owners are going to continue to push for no exclusivity because they need to be on every device," he added.
Andre Swanston, co-founder and CEO of Tru Optik, thinks the media is trying to play up the war between Apple and Google.
"Everybody likes to play up this battle, whether it's Apple and Google, or Facebook and Twitter, or Bose and Beats," Swanston told Benzinga. "Whatever it is, people like playing that up."
When asked about the deal, spokespeople from Disney and Google referred Benzinga to their press release.
Apple did not respond to a request for a comment.
Related Link: Apple And Alibaba: A Match Made In Heaven?
'Great News For Consumers'
Disney's announcement may not be as significant as some have claimed, but it is still a win for consumers.
"I think it's great news for the consumer," CRT Capital analyst Neil Doshi told Benzinga. "If you're paying for your content you should be able to watch it or consume it from any device you see fit. That's kind of the beauty of owning the content and not being tied to the platform. We'd love to see more deals like that."
Doshi said there are more and more families that own products from a multitude of manufacturers. Now they won't have to worry that their Disney films may only be compatible with some of the devices they own.
Related Link: Could Hewlett-Packard's Sprout Threaten Apple's Dominance With Creative Professionals?
A 'Step In The Right Direction'
Swanston thinks Disney's announcement is a "step in the right direction." He said it "will definitely lead to more deals just like it," but added that it is not "as big of a deal as everybody else thinks it is.
"I think it'll help in a couple ways," Swanston explained.
He pointed to DVDs, which were playable on all DVD players. The same was true for VHS. "If you have multiple devices and you can't access [your content collection], then people are hesitant [to make a purchase]," he said.
Thus, this deal could encourage consumers to build their digital libraries. Swanston also said this may influence the casual "pirater," who downloads movies he or she already purchased because it's cheaper and more convenient than acquiring a digital copy for multiple formats.
More Deals On The Way?
Doshi thinks Disney's deal could inspire other companies to follow suit. "I think it's possible," he said.
"Disney does have massive troves of data that's consumed by both adults and children. Being able to provide that to their end consumers is positive. I think Warner and Universal and some of these other companies could follow suit. I think it's good news for the consumer and more for things to come."
Even if other studios offer similar deals, Norman said users are unlikely to get store-specific content running on multiple devices.
"I don't foresee anything in the future where all the other content you're purchasing, iTunes or something else, [will] be available through a Google device," said Norman.
Sales Won't Soar
There is one group of consumers the Disney deal may not impact: those who already pay to download content.
"For people that are already spending money on iOS or Google, I don't see this being a huge catalyst for people spending more money on downloads," said Swanston.
"I think it's unrealistic for anybody to think that, especially when the demand for digital is shifting. Downloads are decreasing across every single channel and every single platform. The only platform in the world where downloads are not decreasing is BitTorrent."
Disclosure: At the time of this writing, Louis Bedigian had no position in the equities mentioned in this report.
Posted-In: Andre Swanston CRT Capital GroupFlix James Norman Neil Doshi Tru OptikTech Best of Benzinga
View Comments and Join the Discussion!